THE DANCE ENTHUSIAST ASKS: Jessica Chen of J Chen Project Creates Dances About AAPI Heroes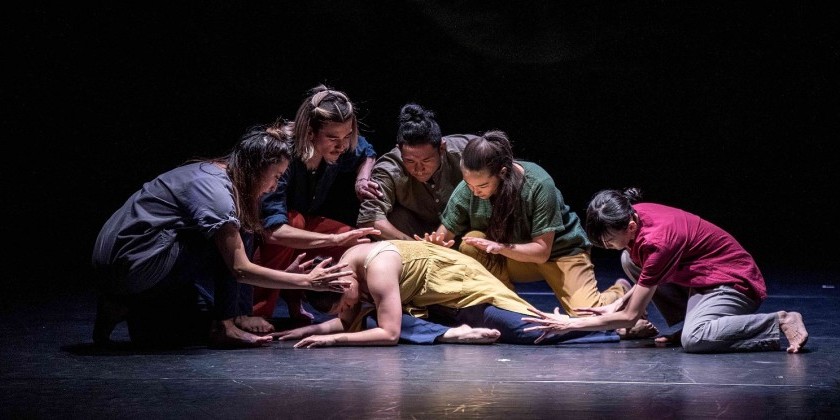 About: J Chen Project will present AAPI Heroes: Myths and Legends at the Museum of Chinese in America (MOCA). The program will revolve around AAPI stories of strength, resilience, and resistance in the face of ongoing challenges and discrimination. This evening will include new works inspired by two iconic Asian American figures who have significantly impacted American culture and society: Bruce Lee, for his enduring influence in martial arts, and Anna May Wong, the first Chinese American Hollywood movie star.
Dates: Thursday, March 30 - Friday, March 31, 2023 @ 6:30 PM and 8:30 PM both days
Venue: Museum of Chinese in America (MOCA) on 215 Centre St, New York, NY
---
Sammi Sowerby for The Dance Enthusiast: Congrats on recently getting hitched! You make a resplendent bride. Which song was playing for your first dance as husband and wife?
Jessica Chen, Founder and Artistic Director of J Chen Project: Thank you for the congratulations! It was a magical experience. Our first dance as husband and wife was to the joyful and timeless song "The Best" by Tina Turner. We both love this song and its energetic rhythm. Whenever it comes on, we both smile and dance. This song holds a special place in our hearts and we both wanted to kick off our new life together with an upbeat celebration.
Jessica Chen; photo by Vanessa Gonzalez-Bunster
Have things — in both your professional life and personal life — gone back to pre-Covid times?
That's a great question. In some aspects, my life has returned to a pre-Covid state, while others have transformed entirely.
In my professional life, J Chen Project has undergone some exciting developments since the pandemic began. We've worked hard to build a strong company structure, increase artist pay, and expand our board significantly. Despite the challenges the pandemic has presented us with, we've continued to perform in nontraditional spaces, which has been a thrilling experience.
Another significant transformation I faced was joining the Stage Directors and Choreographers (SDC) union right before the pandemic hit, which had made expanding my network and finding new opportunities more challenging. However, I've also jump-started my commercial theater career, as I am slated to choreograph a production "R&H Cinderella" for the Geva Theatre in Rochester, New York this spring, and have several other theater contracts in progress. These experiences have been truly rewarding and have helped me to continue growing as an artist.
On a personal level, the pandemic has brought about some significant life events, including my engagement and marriage, my sister's wedding, and the birth of a new cousin. While these have been joyful occasions, the pandemic has made seeing family as often as I would like difficult.
Overall, the pandemic has had a profound impact on both my personal and professional life. Although certain aspects of my life have returned to normal, other things have changed drastically. However, I'm grateful for the opportunities that have risen during this time, and am excited to see what the future holds.
FangTing Yeh of J Chen Project in I Can Almost See You; photo by Julie Lemberger
We'd love to learn more about you: Where did you grow up, what gets you out of bed each morning, and who is Jessica Chen?
Thank you for the opportunity to share more about myself. I grew up in Hacienda Heights, a vibrant Chinese American community in Los Angeles. Chinese Folk Dance played a significant role in my upbringing and has profoundly impacted my work as a choreographer and dancer.
What motivates me to get out of bed each morning is the opportunity to make a difference in the world through my art. Dance has the power to bring people together, tell important stories, create a sense of community, and elicit empathy. This inspires me to create works that challenge and inspire both myself and my audiences.
So, who is Jessica Chen? I'm an American choreographer, dancer, founder, and the Artistic Director of J Chen Project. My passion for promoting social justice and equity through my art has driven me to use my talent and platform to make a positive impact.
J Chen Project in You Are Safe; photo by Dustin Meltzer

J Chen Project has had a strong start in 2023: since appearing at Nai-Ni Chen Dance Company and the Asian American Arts Alliance's the AAPI Dance Festival in January, the company has been preparing for a takeover of the Museum of Chinese in America (MOCA) on March 30 and 31. Will there be an overlap in the programs?
As we prepare for the takeover of MOCA, we have been mindful of the unique setting and context in which our works will be performed. Our creative process takes into account the rich history and cultural significance of MOCA, and we have crafted our pieces to highlight and resonate with the museum's exhibits and surroundings.
We are excited to showcase our three works from the AAPI Dance Festival, including an additional four pieces: one from our Revival of the Lost Legacy program, two new dances inspired by AAPI individuals who have made a significant impact on American history, and one guest artist performance from guitarist and singer SuperKnova.
Our goal is to create a powerful and immersive experience for our audience by integrating the beauty and history of MOCA into our performances. This new setting allows our works to be experienced in a more meaningful way, and we hope that our performances will not only entertain but also inspire a deeper connection with the AAPI community's cultural heritage.
We are thankful to have received funding from the Coalition of Asian American Children and Families as part of the NYS AAPI Community Fund and sponsorship from MOCA as part of their Creative Space Grant initiative.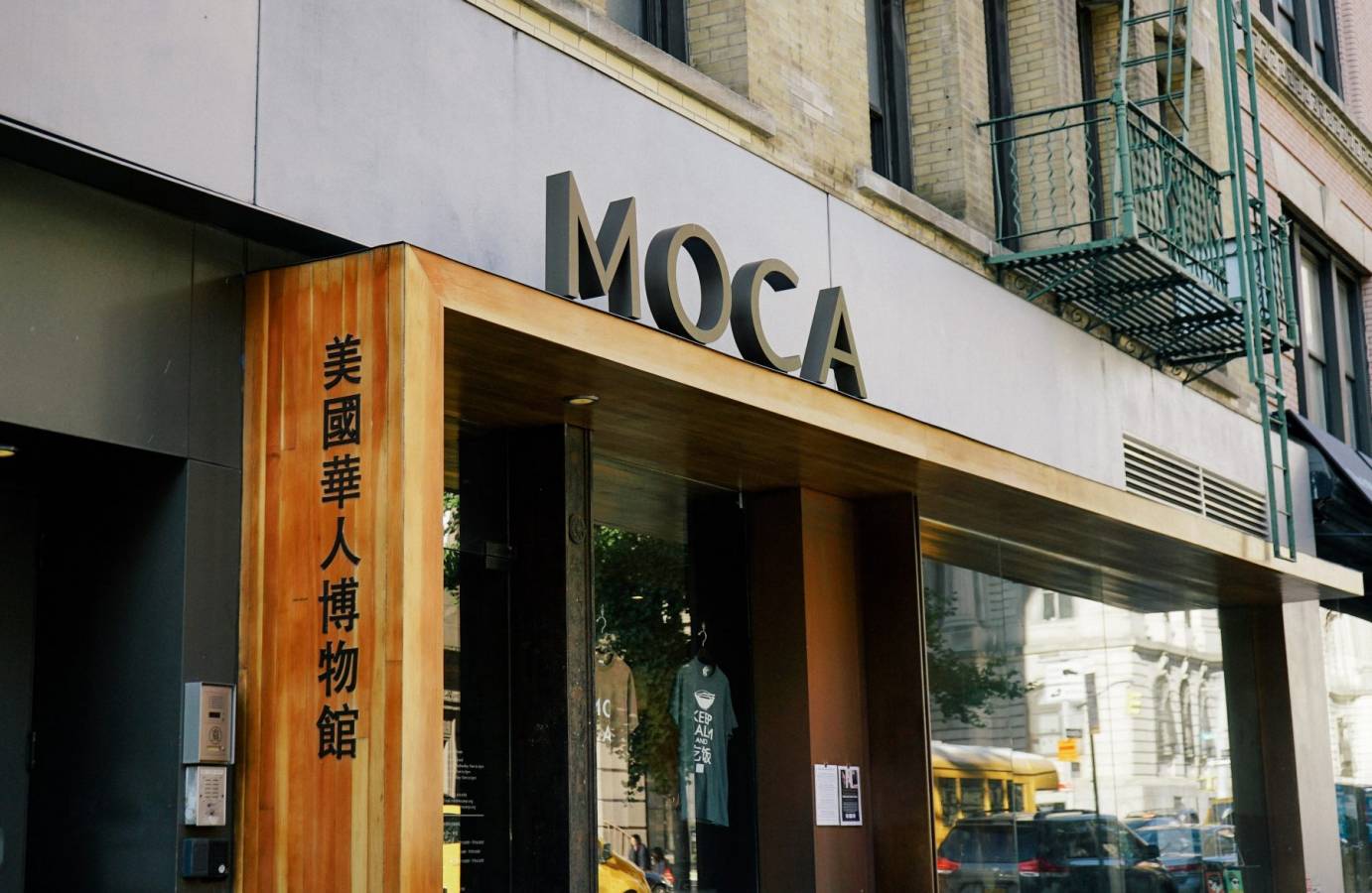 The Museum of Chinese in America (MOCA); image from
mocanyc.org
The program also pays tribute to two Chinese artists; is it any coincidence that they are also movement or performance-based artists?
It is no coincidence that we chose to honor Bruce Lee and Anna May Wong this way. They are both icons who have defied stereotypes and paved the way for future generations of AAPI artists. By incorporating their stories into our performance, we hope to inspire and uplift our audiences and pay homage to the trailblazers who came before us.
AAPI Heroes, which refers to the entire evening, not just the tribute to Lee and Wong, will showcase the talents and experiences of a diverse range of AAPI dancers and artists. Our goal is to present a dynamic and heroic representation of the AAPI community, highlighting our stories, struggles, and triumphs through the power of movement and performance.
Chinese actresses Anna May Wong and Michelle Yeoh
While conducting research about each icon, what discoveries in particular made you go, 'wow!'?
What struck me most about Bruce Lee was his unique approach to martial arts and physical fitness — he believed that martial arts was a path to self-discovery and personal growth, and not just about fighting. This message of empowerment resonated with me and I wanted to capture that essence in our performance with the piece Rising Dragon.
Anna May Wong's story is equally inspiring. Despite facing discrimination and stereotyping in Hollywood, she stood her ground and blazed a trail for future generations of Asian American performers. Her determination and bravery left me in awe. I want people to know more about her, for us to be inspired by her story and determination. 
Truth! Early heroes like Wong laid the foundation for current heroes like Chinese Malaysian actress Michelle Yeoh. Have you seen the zany film Everything Everywhere All At Once yet?
Yes, I saw it shortly after it was released in movie theaters. I am happy to see a Hollywood film featuring Asian actors in lead roles with complex emotions and motivations instead of one-dimensional caricatures or stereotypes. This acknowledges that Asians are not a monolithic group, but have a wide range of experiences and identities.  A woman worried about her taxes, and trying to connect with her loved ones.
In addition to the aforementioned icons, we will also pay tribute to the Chinese goddess Nüwa in AAPI Heroes. By exploring AAPI mythology and cultural heritage, we celebrate the strength and resilience of our ancestors, and aim to inspire audiences to learn more about AAPI history, traditions, and mythologies.
The dance community in New York is small, but the city's Chinese dance community is even tighter! Who are some fellow Chinese dance makers you'd like to give a shoutout to?
I'm excited to be a part of New York's Chinese dance community which, despite being small, is incredibly close-knit. 
Firstly, I had the privilege of personally knowing the late Nai-Ni Chen. Her innovative work blending traditional Chinese dance with contemporary techniques has left a lasting impact on the field. Her passing was a great loss to the community, but her legacy lives on through her dance company and the artists she has influenced.
I'm also a big fan of Shen Wei and his interdisciplinary approach to dance and visual arts, which has won him international acclaim. His unique style of movement and choreography is both mesmerizing and thought-provoking. Shen Wei's ability to push boundaries and experiment with new forms has always been an inspiration to me.
I also want to acknowledge H.T. Chen, who significantly contributed to the Chinese dance community in New York. He founded the Chen Dance Center in Chinatown, New York City, and is an important figure in the community, and his contributions to the field are immeasurable.
Finally, I would like to acknowledge the New York Chinese Cultural Center (NYCCC), an important institution in the city's Chinese dance community since its founding in 1974. The center offers classes, performances, and cultural events that celebrate Chinese dance and other art forms, helping to cultivate and support the next generation of Chinese dance makers in New York and beyond.  Last fall, NYCCC commissioned one of the dances in our show titled RECLAIM.
There are so many talented Chinese dance makers in New York City and beyond, and it is an honor to be a part of this community. I look forward to continuing to collaborate with and learn from my peers.
Screengrab from J Chen Project's dance film I Can Almost See You (2020)
We've received a number of audience reviews of J Chen Project's performances, including two about the company's 11th anniversary season (here and here) in 2019 to another of your dance film I Can Almost See You in 2020. Thanks for encouraging your spectators to share their thoughts!
We are grateful to The Dance Enthusiast for providing a platform that allows audience reviews to be shared and for their continued support of the dance community. 
As emerging artists, getting reviewers to attend and write about our work can be challenging. Nevertheless, it's crucial for dance to be written about and shared with a broader audience. This opportunity for spectators to share their thoughts and feedback with us is invaluable and helps us grow as artists while improving our craft. 
Reviews such as these provide valuable insight into how our work is perceived by those who experience it firsthand and help us better understand the impact our art has on others. That's why we encourage our spectators to share their thoughts and feedback on our shows.
We will continue to strive for excellence in our performances, working to create meaningful and thought-provoking experiences for our audiences. Thank you for reaching out, and we look forward to sharing more of our work with the dance community in the future.
---
The Dance Enthusiast Asks questions and creates conversation.
For more of The Dance Enthusiast Asks, click here.
---
The Dance Enthusiast - News, Reviews, Interviews and an Open Invitation for YOU to join the Dance Conversation.