Mariinsky Ballet Principal Kimin Kim on K'Arts Ballet's "Song of the Mermaid" at New York City Center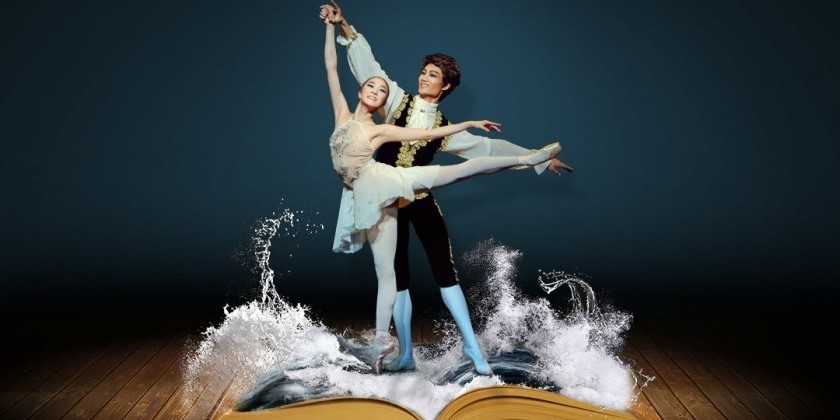 Would He Give Up His Feet for Love?
K'Arts Ballet presents the American Premiere of Songs of a Mermaid
Choreographed by SunHee Kim and starring Kimin Kim, Principal Dancer of Mariinsky Ballet
October 20-21, 2018 at New York City Center
For tickets go to City Center's website.
After tragedy strikes his ship, a prince (played by Kimin Kim) finds himself drifting beneath the ocean waves. Saved by a beautiful mermaid (shared by SooBin Lee and Seonmee Park), he finds himself at the center of a fantastical aquatic festival. The noble mermaid soon finds herself enamored with the prince, only to have their love forbidden by the king of the ocean. To fulfill their romance, she must make a dangerous wager with an occultist. The Dance Enthusiast had a chance to speak with Kim about the upcoming American premiere. 
---
Sammi Lim for The Dance Enthusiast: How fluent are you in Russian today? I hear there is quite an evolution of Korean food in Moscow.
Kimin Kim, Principal Dancer of Mariinsky Ballet: My Russian is fluent enough for me to communicate with friends and to handle any difficult situations that I may encounter in Russia by myself. Russia feels like home now. There are many excellent Korean restaurants in Moscow and in St. Petersburg, where I live. When I feel homesick for Korea, I visit these eateries.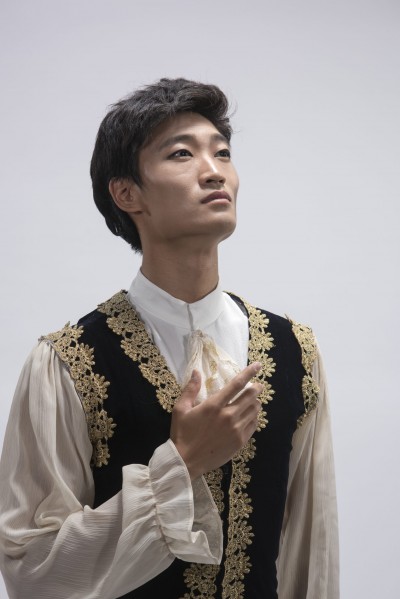 Kimin Kim, Principal Dancer of the Mariinsky Ballet. Photo © K'Arts Ballet.
What can you say about diversity in the ballet world in Russia? Is it on the right track or is there still plenty more room for growth?
K. Kimin: The Russian Ballet has grown so much since its beginning and is heading in the right direction. While I do perform and love contemporary works, as a classical ballet dancer, I feel the most important thing about classical ballet is tradition. I am always impressed with the love Russian dancers have for traditional 'Russian styles'. Their efforts for preservation are akin to the Paris Opera Ballet trying to preserve Rudolf Nereyev's style. I am also hoping to see more choreographers like Yury Grigorovich come out of Russia.
Was there a lightbulb moment when you realized you wanted to don pointe shoes as a profession?  
K. Kimin: I started dancing after watching Sleeping Beauty when I was young. I wanted to leave beautiful impressions upon the audience.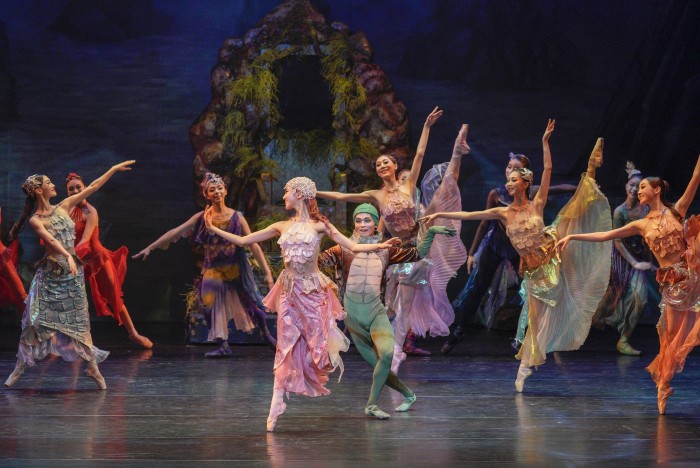 "Song of the Mermaid." Photo © K'Arts Ballet.
Which role under the Mariinsky Ballet's repertoire ranks among your favorites? The Nutcracker Prince in Vasily Vainonen's The Nutcracker? Prince Siegfried in Swan Lake?
K. Kimin: Actually, two of my favorite ballets are Legend of Love and La Bayadere. I auditioned with a variation from La Bayadere for the Mariinsky Ballet. I also performed the role of Solar with ABT and Paris Opera as a guest artist. I was 23 when I first performed Legend of Love'. I remember having many doubts about my ability to dance such a legendary role at such a young age. Now I am happy to say that it's is one of my favorite and strongest repertoires.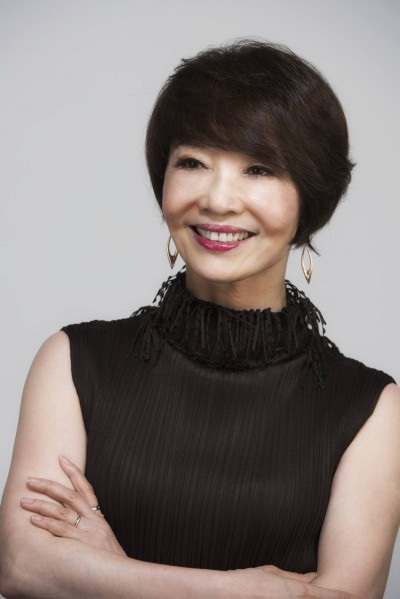 Dance educator SunHee Kim. Photo © K'Arts Ballet.
What are some lessons SunHee Kim has imparted upon you? She is quite the icon in the world of ballet in Korea! Wasn't she the first Korean ever to study classical ballet in Russia?
K. Kimin: SunHee Kim is the reason why so many of us are able to dance in prestigious companies like ABT, Boston Ballet, Royal Ballet, The National Ballet and Paris Opera. There are two other teachers, Vladimir Kim and Margarita Kullik who were invited to teach at Korea National University of Arts by SunHee Kim 15 years ago. Under these three great teachers, so many of us have been able to participate and win international competitions and become professional dancers. I am forever grateful for these teachers and they are the reason why I am able to perform as a principal dancer.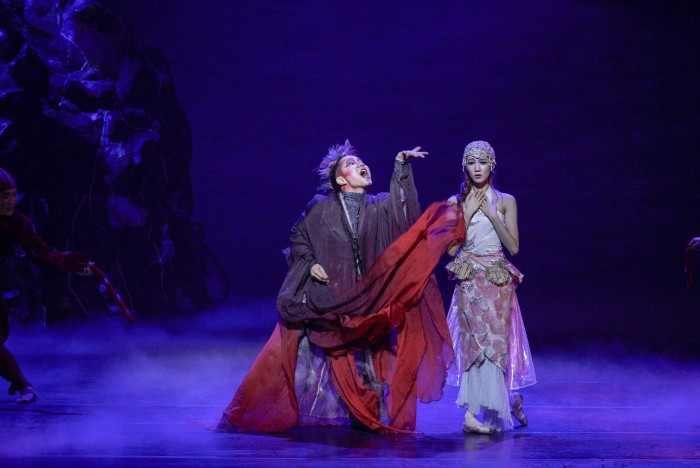 "Song of the Mermaid." Photo © K'Arts Ballet.
Give us a snapshot of your schedule since rehearsals for Song of the Mermaid began.
K. Kimin: This September and October, I have performances in Vienna, New York, Korea, Japan and China. I would love it if I were performing the same role, but I am performing completely different ballets in each country! I spend more time in an airplane than at rehearsals! I expect to spend ten days rehearsing for this performance. K'Arts' excellent dancers have already successfully performed Song of the Mermaid multiple times, so I expect the rehearsals to go very smoothly.
SooBin Lee and Kimin Kim in a promotional shot for "Song of the Mermaid." Photo © K'Arts Ballet.
Would you, like the mermaid in Hans Christian Andersen's tale, give up your tail… or feet… for true love?
K. Kimin: In life, you sometimes you have to give up something to gain something else; like the mermaid giving up her voice to meet her prince. If there was something I really wanted, I think I could give up something significant, though I'm not sure what. If it was for true love, I don't think I would have any regrets.
---
The Dance Enthusiast Asks Questions and Creates Conversation.
For more of The Dance Enthusiast Asks, click here.
Share your #AudienceReview of this performance or others for a chance to win a prize.