Related Features
Contribute
Your support helps us cover dance in New York City and beyond! Donate now.
Lakai Worrell, Co-Executive Director of Purelements, on Healing East Brooklyn During COVID-19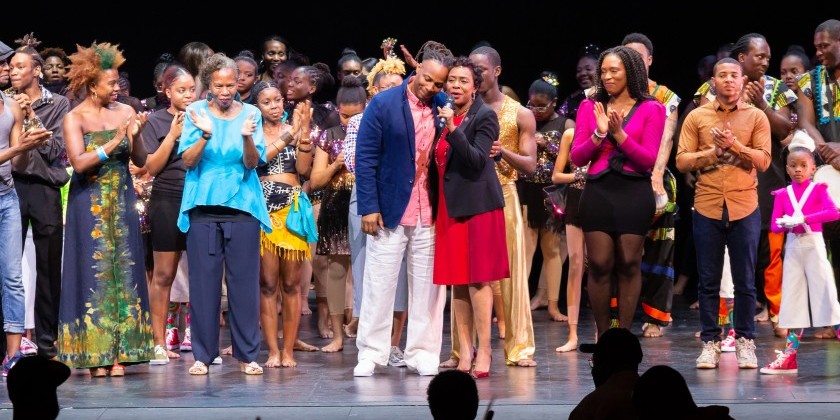 Purelements: An Evolution in Dance provides arts programming that reinvigorates underserved communities in East Brooklyn community and beyond. In light of the COVID-19 pandemic, Purelements has shifted their programming online, but maintains its mission of using the performing arts as an educational tool to transform communities. The Dance Enthusiast chatted with Lakai Worrell, Co-Executive Director of Purelements, about the role that dance has played in his own life, and why the arts are more essential now than ever to uplift communities during challenging times.
---
Theo Boguszewski for The Dance Enthusiast: What kinds of programming are Purelements providing now for students and wider audiences? 
Lakai Worrell, Co-Executive Director, Purelements: An Evolution in Dance: COVID -19 made an immediate impact to our entire organization; programs were immediately halted on March 16th. Normally we run several in-school programs (AIRE), afterschool sites (SONYC), and our Performing Arts school (COAR) from Monday to Saturday. We immediately started to map out a strategy, which would allow us to meet the needs of all of our students and families: 
We sent a survey to our dance school parents to get a sense of how they are doing and to let them know that we are coming up with activities for the students 
In May and June, we plan to provide a full schedule of activities and classes for students led by our professional teaching artists. Our Jr. Company members will use social media outlets to host dance challenges to students across our organization and partner groups.  
For our afterschool program, we have developed four Sites offering over 60 classes and are partnering with the Department of Education (DOE) and The NYC Department of Youth and Community Development (DYCD) to provide workers for Resource Centers. These sites are specifically for the children of essential workers and allow those on the front lines the opportunity to go to work while keeping their children in a safe, trusted location. 
 At Mott Hall Bridges in Brownsville, we will provide approximately 140 students with remote classes in African Drumming, Photography, Comic Book Art, Graffiti Art, Capoeira, Rhythmic Step, and Chorus.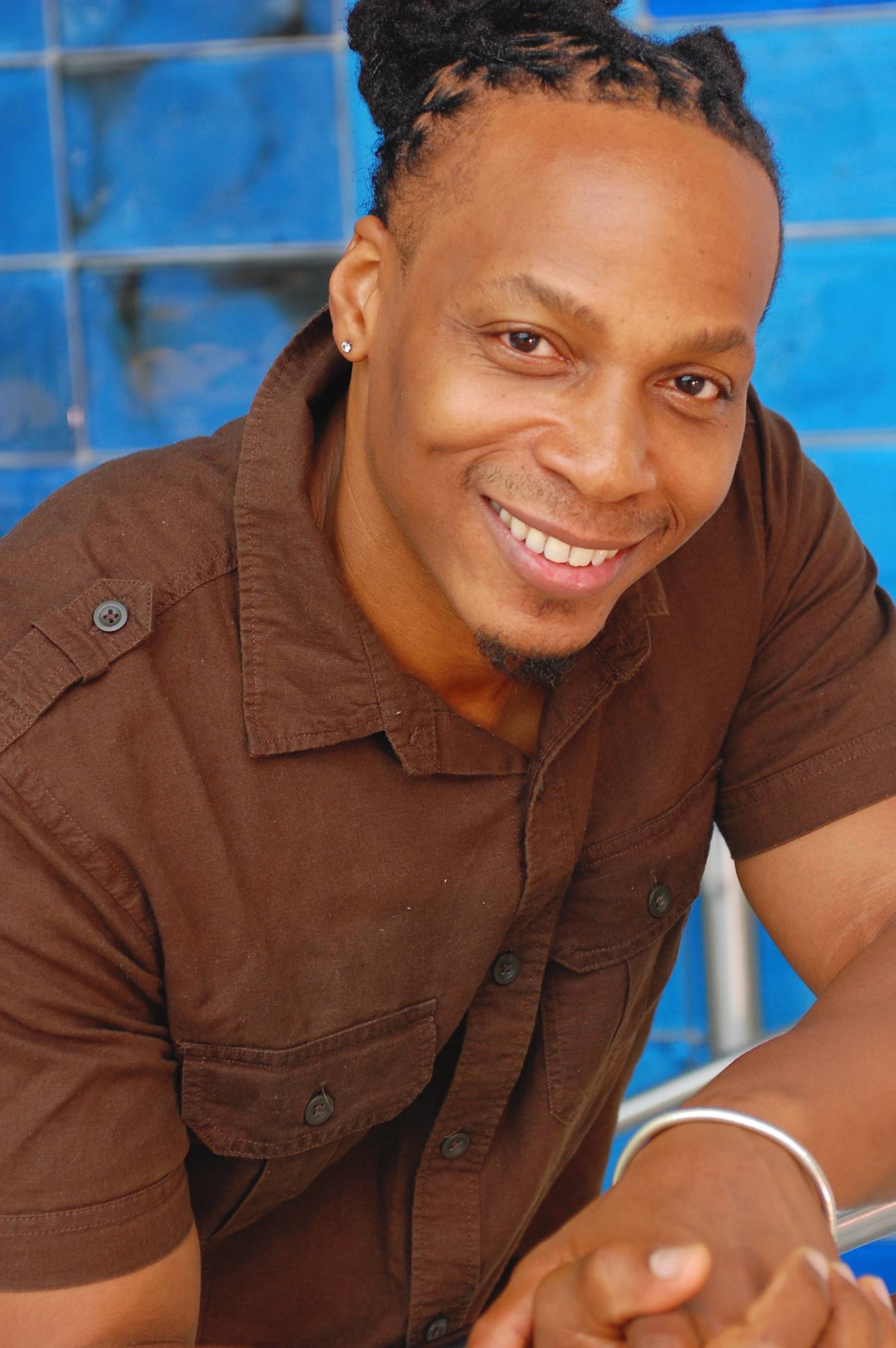 Lakai Worrell, Photo courtesy of Purelements
The Dance Enthusiast: So many people have lost their jobs, and many have lost loved ones. How has COVID-19 impacted your Purelements community? 
Lakai Worrell: Due to the closures, we had to release employees, find ways to cover pay for remaining staff, cancel all productions, decide on which online process to adopt, and figure out how to fulfill our obligations to schools, students, families and government agencies. At the same time, we were trying to figure out how to prepare our households to become classrooms and remote learning sites —which of course is a monstrous challenge. 
The community has been hit hard as we experience the reality of families who are essential workers, elders in nursing homes that cannot be visited, and the receipt of notices about family members who tested positive, were sick and fighting, and unfortunately, those who had transitioned. This has also happened within our staff. 
The Dance Enthusiast: How are you doing?
Lakai Worrell: I know of at least fifteen people who tested positive for COVID -19 but recovered, and another twenty who have made their transition. It is especially difficult because we are not allowed to participate in any funerals. I feel like it has created a place of distance within myself, which keeps me from the fullness of my own emotions. I suspect eventually it will become too difficult to maintain, and something will break. I just hope I am close to my house when it happens or in a theater or a park where I can dance it out.
Photo courtesy of Purelements
The Dance Enthusiast: Most disasters seem to disproportionately impact vulnerable communities, how about the communities Purelements serves?
Lakai Worrell: The communities that Purelements serves are already dealing with a litany of traumas and challenges that make everyday life unbearable. For some, it seems like they live through one disaster after another. Mass incarceration, individual and family homelessness, low graduation rates, high unemployment, lowest annual income, and poorest communities, health issues linked to diabetes, heart disease, and obesity are the daily disasters that people in our communities are challenged with every day.  
The disproportions are not due to COVID-19, but are revealed because of it. 
These are the survivors of slavery, Jim Crow, the crack era, and countless socioeconomic and political blockades designed to keep people living as second-class citizens. But they are resilient with faith and committed to hope, and trying their best to cope with what they have to deal with. This is a showing of their strength, which is what guides the community to press on, with great responsibility to a bigger picture.
Also, it should be remembered that while these communities where black and brown people live are hardest hit, interestingly enough, this same group of people provides the majority of the essential workers trying to help us all get through. 
Photo courtesy of Purelements
The Dance Enthusiast: You had a significant performing career before launching Purelements and moving into the on-the-ground work of bringing the arts to local communities. What role has the arts, and specifically dance, played in your life? 
Lakai Worrell: I grew up in Breukelen Projects in East New York and met business partner Kevin A. Joseph. This area had a number of influences that steadily worked to sway us into a direction not promised to have a happy ending. Luckily for us, it was also the time of Hip Hop, B-boys and DJs in the park after dark. Basement parties and playing tag, skelly, and hopscotch. Community centers were open, and elders still sat outside after dark. 
Dance provided a way to not only escape present reality and to release stored up frustrations, but it was like learning to speak a new language — one that was energizing, and exploratory, rich with content, full of Spirit, and also built up confidence. 
Over the years, as I chased this dance thing down the rabbit hole, it opened up a new world. It provided an introduction to people who seemed superhuman at best. And this was not just from their magnificent physiques, but their choice of foods — tofu?, what is tofu? — how they dressed, and their depth of conversations. 
So, I entered the world cautiously and opened a new doorway, one where you could explore aspects of yourself just as long as you had the courage to take the journey.   
When someone is dancing, and not just moving, it is because they have aligned their spiritual, mental and physical selves to such a high vibration and connectivity, that we all watch in amazement as this person shows us what is possible not necessarily as a dancer, but as a human being. Even though I don't dance anymore, it reminds me to continue to work on self and see what else can be discovered. 
Photo courtesy of Purelements
The Dance Enthusiast: How has your personal experience inspired you to want to take on a role as a cultural community leader?
Lakai Worrell: Because of my dance life, I am a better person. 
It made me aware that there is a need to heal from traumas inflicted and created and the need to speak to the ills that created those issues in the first place. One particular mentor, Kevin 'Iega' Jeff, always spoke about "the mission," which is a calling to pay attention to the imbalances happening throughout society and find a creative way to combat them.   
When myself and my partner, Kevin A. Joseph first spoke about creating Purelements, Iega challenged us with a simple question, he asked, "Are you ready for the work ahead?" We said "yes," not knowing how truly difficult the trek would really be. But through our naïveté, hope, and vision, we co-founded Purelements: An Evolution in Dance. We saw it as our responsibility, because of our history and experience, to return and help to change the narrative of the areas in which we've lived.  
Maybe we can create a pathway for others, like someone created for us. If we can do that, then we know that we are on a mission and in alignment with all of creation to heal the suffrages of our beloved communities. 
Kevin A. Joseph and Lakai Worrell; Photo courtesy of Purelements
---
The Dance Enthusiast Asks questions and creates conversation.
For more of The Dance Enthusiast Asks, click here.
---
The Dance Enthusiast - News, Reviews, Interviews and an Open Invitation for YOU to join the Dance Conversation.