Related Features
Contribute
Your support helps us cover dance in New York City and beyond! Donate now.
The Dance Enthusiast Meets the 2014 Bessie Award Nominee Nora Chipaumire (Part 3)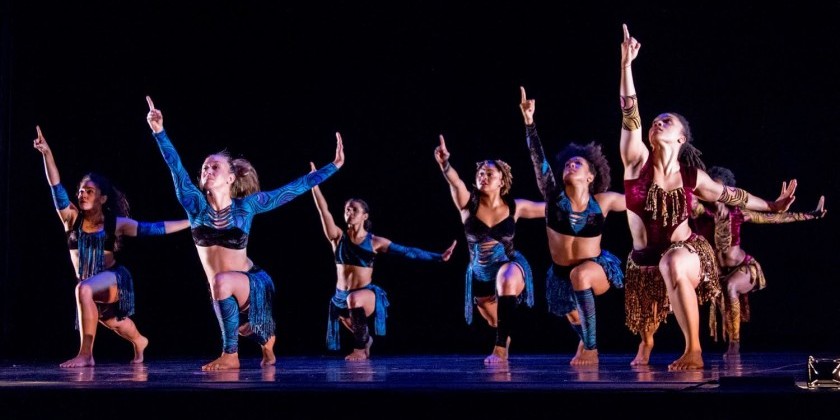 This Two Time Bessie Winner is Nominated for the Outstanding Revival of "dark swan"
In the three years since the New York Dance and Performance Awards ("Bessies") have returned from their brief hiatus we have seen diversity abound through an expanse of categories and a range of exciting nominees.
In this season's Bessie Awards Interview Series, The Dance Enthusiast seeks to represent that diversity. There is so much greatness in this year's pool of artists – the beautiful movement of Mimulus Cia de Dança's Dolores, the sociopolitical commentary of Camille A. Brown's Mr. TOL E. RAncE, the cultural celebration of Asase Yaa's Djembe in the New Millenium – and those are just some of the nominees for Outstanding Production. Add to that revivals that range from Twlya Tharp to Nora Chipaumire, performers from across the globe, and designers who seem to know no bounds, and you truly see the best of what New York Dance and Performance has to offer.
So how does one arrive at a Bessie? What kind of training, practice, process, and narrative defines a Bessie nominee? There may be no singular answer to that, but each of these artists generously offers a glimpse of their experience along with some fun anecdotes in the fashion of dance enthusiasm. Enjoy getting to know these nominees and we hope to see you on the red carpet October 20! ( link to Bessies FB page)
---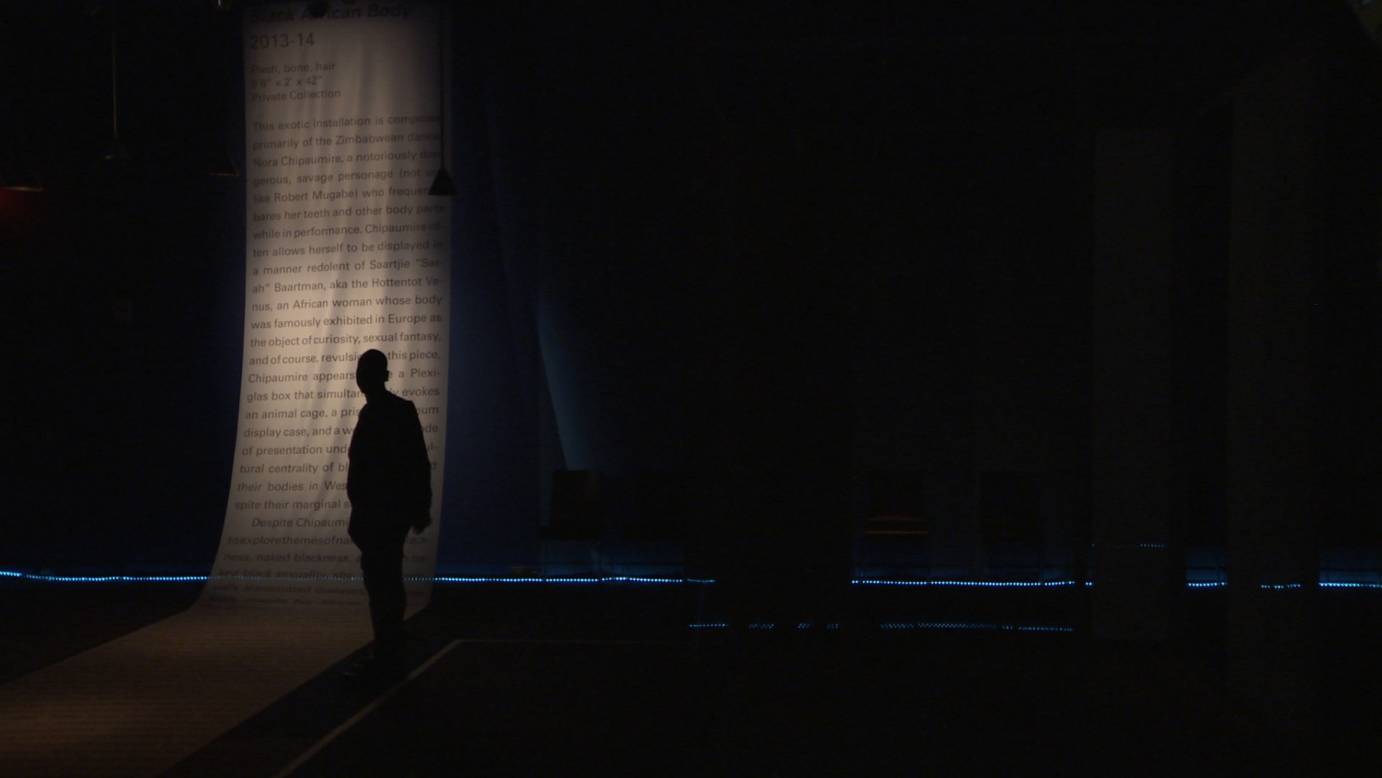 Nora Chipaumire in her 2013 work  rite riot at the FIAF Festival. Image by Mark Robison of Character Generators.
Meet Two Time Bessie Winner and 2014 Nominee for Outstanding Revival -- Nora Chipaumire:
Born in Mutare, Zimbabwe and based in New York City, Nora Chipaumire has been challenging and embracing stereotypes of Africa and the black performing body, art, and aesthetic for over a decade. She has studied dance in Africa, Cuba, Jamaica and the U.S. Chipaumire is a graduate of the University of Zimbabwe's School of Law and holds a M.A. in Dance and M.F.A. in Choreography & Performance from Mills College.
Chipaumire is a 2012 Alpert Award in the Arts recipient and 2011 United States Artist Ford Fellow. She is also a two-time New York Dance and Performance (aka "Bessie") Awardee: in 2008 for her dance-theater work, Chimurenga, and in 2007 for her body of work with Urban Bush Women, where she was a featured performer for six years and Associate Artistic Director (2007-2008). She is the recipient of the 2009 AFROPOP Real Life Award for her choreography in the film, Nora, and has been awarded the 2007 Mariam McGlone Emerging Choreographer Award from Wesleyan University Center for the Arts and a MANCC Choreographic Fellowship in 2007-2008. She was recently selected as a Hodder Fellow at Princeton University for 2014-2015.
---
A. Nia Austin-Edwards of The Dance Enthusiast: When and where does your artistic story begin? Have you always known you would dance?
Nora Chipaumire: My "artistic" journey begins with being a radio announcer and a club DJ in my native Zimbabwe. My curiosity with the art world outside of Africa was spurred on by my admiration of singular personages such as Grace Jones and Spike Lee. I discovered the art of dance only because of my failed attempts at becoming a filmmaker. I realized quickly that I had no temperament for the art of filmmaking, but that telling stories is what the body does daily. Through American modern dance I learned that there are ways to discipline the body and to craft space.
TDE: What has been your biggest challenge in your artistic journey?
NC: The biggest challenge since this exposure to the art of dance has been similar to that of every working artist: how to sustain and nourish oneself through the work, create a vision, and build a legacy in continuously challenging economic environments.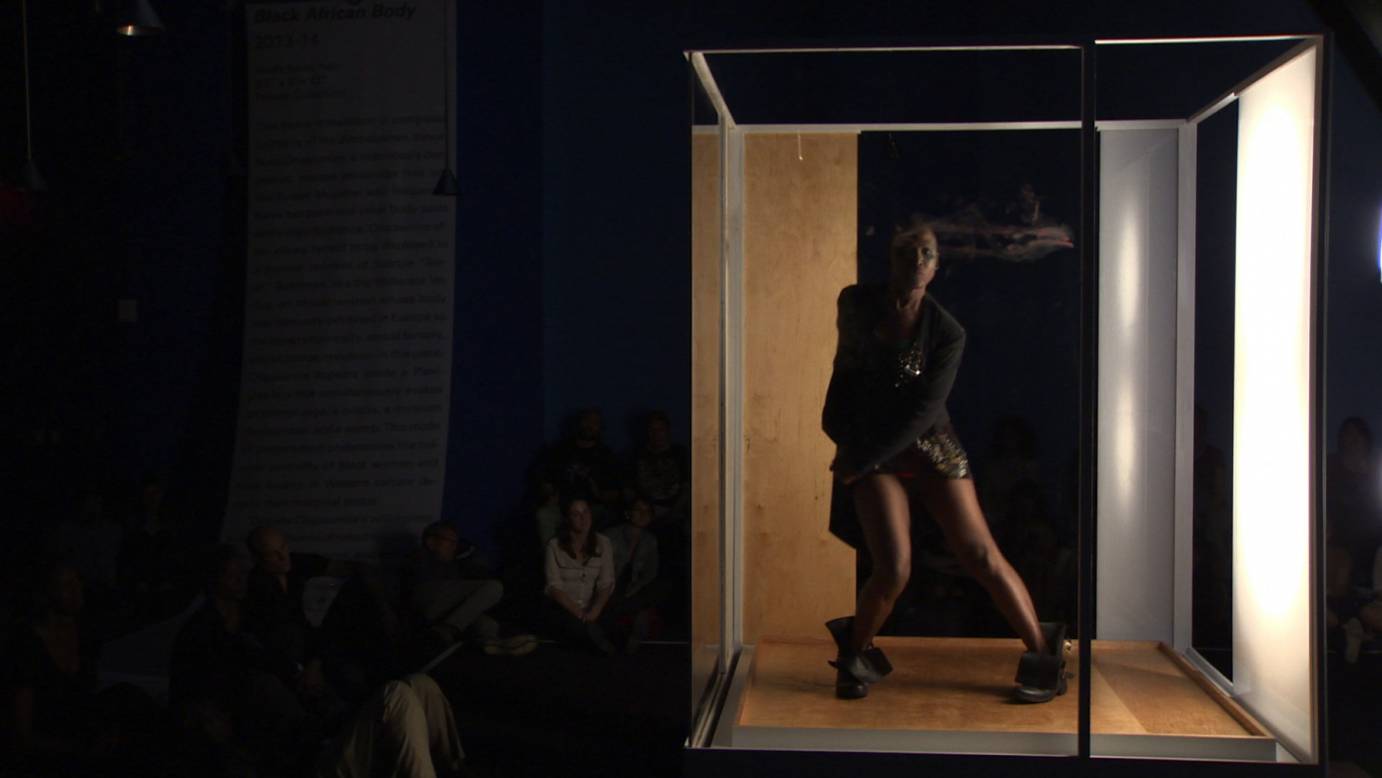 Nora Chipaumire in her 2013 work rite riot at the FIAF Festival. Image by Mark Robison of Character Generators.
TDE: You have a long-standing relationship with Urban Bush Women as a performer, collaborator, and creator. Can you tell us about your journey with the company and the process of restaging dark swan?
NC: dark swan is a work that I created on myself in 2005 for The Flea Theater in NYC. That year marked the one hundred year anniversary of the creation of Michel Fokine's ballet The Dying Swan, which was a phenomenal success on Anna Pavlova. I wanted to celebrate this short dance with my African body.
Reimagining dark swan on Urban Bush Women, a legendary American dance company, was a beautifully challenging invitation. I hoped to celebrate Jawole Willa Jo Zollar and her company of women and honor the the legacy she has created by looking at her initial resistance to the "dominant dance paradigm."
The company was and is strong, beautiful, courageous, intelligent and generous. In short re-imagining dark swan on UBW was a beautiful experience.