Related Features
Contribute
Your support helps us cover dance in New York City and beyond! Donate now.
Chinese Choreographer Nuo An Is Inspired By Tea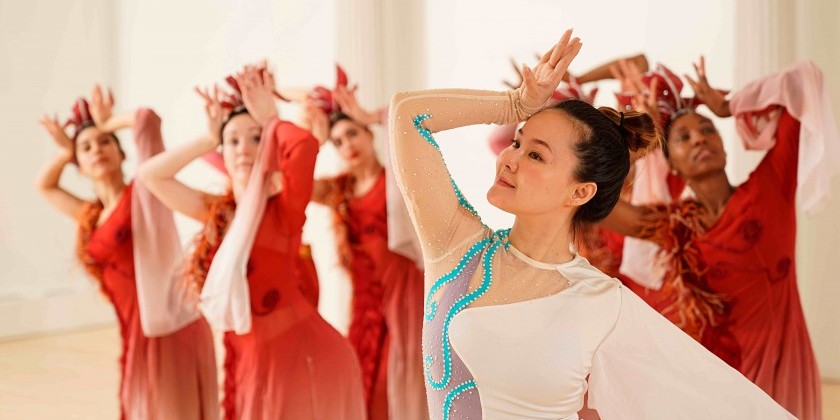 The Founder of "Spiritual Dance" Spent Four Years Developing Dances Revolving Around Different Kids of Tea
Chinese Choreographer Nuo An presents Spiritual Dance, an integration of ballet, modern, and contemporary dances in addition to Authentic Movement.
Friday, May 11th 2018 at 8PM.
Venue: Peter Norton Symphony Space, 2537 Broadway, Upper Level, New York, NY.
More details: https://bit.ly/2Kd7ZWY
Tickets available here: http://bit.ly/2BDwJ8M
---
Zhao an, Nuo An!
Correct me if I'm wrong, but my first impression of Nuo An Dance and Spiritual Arts Foundation is that the company fuses eastern and western philosophies and dances. Does this statement scratch the surface?
Nuo An, Founder of Spirital Dance Arts Foundation: Indeed. I am eager to connect the East and the West via an 'open door,' or to eradicate walls or limitations in dance. I believe Eastern philosophies offer a peaceful and harmonious beauty, whereas Western philosophies focus more on self-expression and the humanistic side of beauty. I believe that both reside within me, and I love and accept those differences.
Art, which is capable of forming new functions and genres, is the personification of advancement — the elevation of a country or an era.
Spiritual Dance is derived from China, but was incubated in the US with a worldview concerning all life. This is not a coincidence; it is the natural result of my efforts.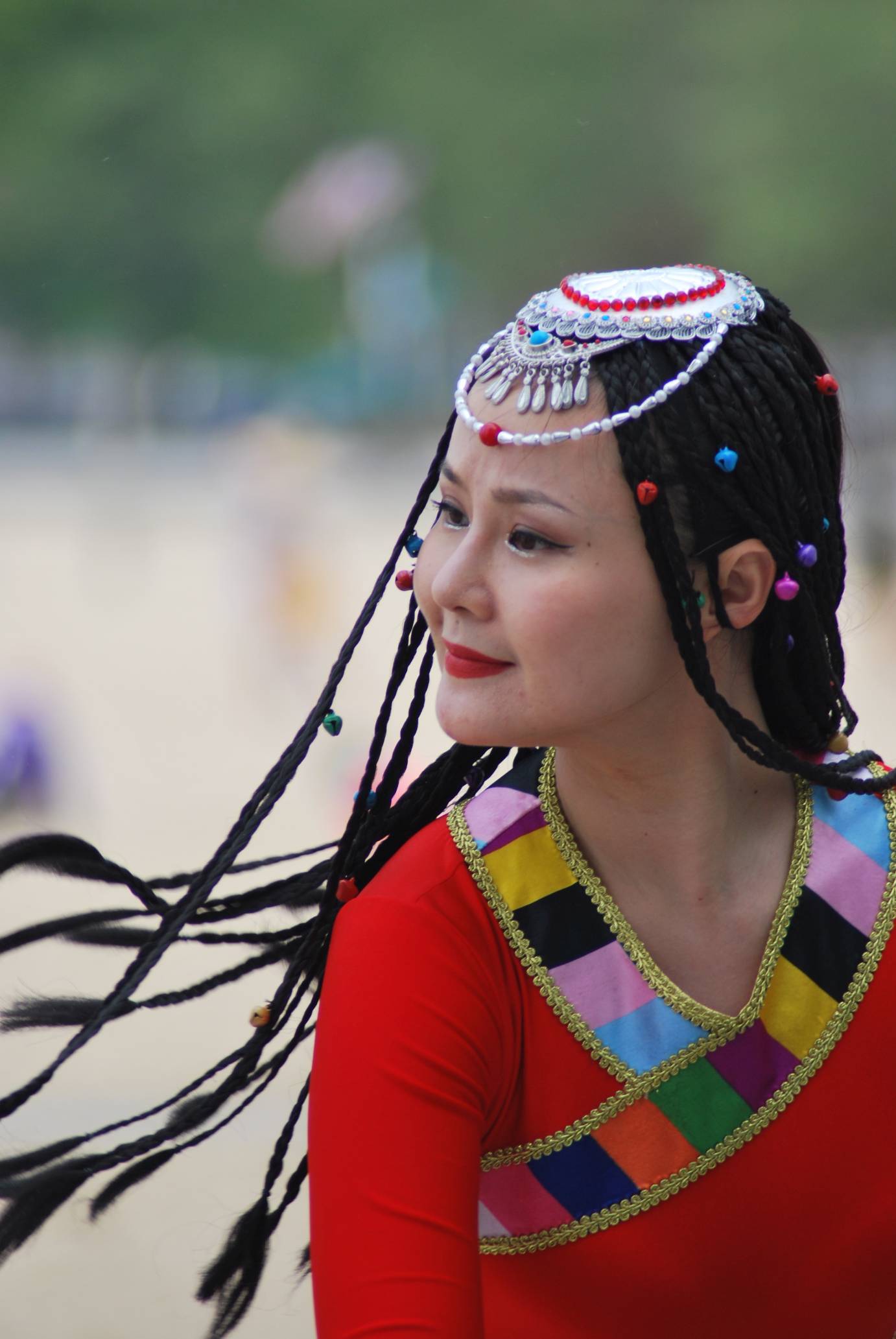 Nuo An. Photo credit: Paula Cole.
Spiritual Dance and everything that you do, which includes dance therapy at Phoenix House and Woodhull Hospital in Brooklyn, revolves around healing. What movement vocabulary do you teach?
Nuo An: My movement vocabulary is different for Spiritual Dance and Dance Therapy, yet Spiritual Dance did influence my work as a therapist. While at Phoenix House and Woodhull Hospital, I focused on sensations, feelings, and observations while leading group training. I believe the use of Authentic Movement touched the lives of those in my program. Teaching is an essential component of my work, as I seek to impart lessons of spiritual dance to the widest possible audience.
Have any modern dancers or dance companies helped shaped your choreography?
Nuo An: Yes, definitely! Beijing Dance Academy had a huge influence on my work, as did Isadora Duncan, Pina Bausch, and others.
"Moving Through Tea" Green Tea variation, emphasizing peace. Photo credit: Vitaliy Mukhaylov.
Your upcoming program in NYC is bifurcated: the first segment, Universal Emotions, highlights collective emotions such as joy, sadness, anxiety and love, whereas the second, Moving Through Tea, is a love letter to the teas of China, green, black and pu'er. Let's chat about each work and the processes behind them.
Nuo An: Universal Emotions was completed in 2017, just before the end of the year. It implements Authentic Movement, training from my student days, and experience as a dancer-choreographer. In it, I try to connect everyone through the human experience. After all, we all share universal emotions.
The first version of Moving through Tea came to be in the summer of 2014, during my travels through the Sichuan province in Southwestern China. Today's version is a summary of my many years of experience. The solo in the piece evolved via collaboration with artists, photographers, costume and makeup designers, as well as a photo and video shoot conducted over three days at a movie location in Bejing. At each meeting with my team, we sipped on tea, tasting, feeling and sensing each tea variety's properties. The work was in development for four years. An act of faith, I put my heart into Moving through Tea and devoted much research to the study of tea, which included visits to tea production sites in the Sichuan, An Hui and Yunnan provinces, meetings with Tea Scholar Dr. Dongmei Shen, and visits to the Pu'er Tea Plantation owned by the Fei Yan family. I divided the work into three parts—Green Tea for peace, Black Tea to represent fermentation, formation and maturity, and Pu'er to emphasizes Power—before working with my dancers. The dance's poetry addresses our senses, from inhaling a floral scent to tasting sweetness on one's palate, and from feeling peace to being filled with a sense of power.
Nuo An. Photo credit: Pengtao Song.
No need to ask if you're a tea or a coffee person! But for someone as spiritual and as radiant as yourself, I'm curious as to what your diet comprises.
Nuo An: I like tea but am also flexible — I enjoy the experience of all tastes. Depending on the time of day, either coffee or tea will take my fancy. But because tea traditions are a part of my culture, I am definitely enamored by the tea making process! I am not a vegetarian. I enjoy all kinds of food for their taste provides insight into different cultures.
Being a member of the United Nations Council on International Dance (CID) regularly puts you on the road. What research are you conducting at present?
Nuo An: I am extremely proud of this accolade and take great pride in the role! My research has generally focused on Spiritual Dance, as well as international arts and culture.
Is there an end goal or an ultimatum to spreading the teachings of Spiritual Dance?
Nuo An: I always hope to further develop Spiritual Dance training so as to enhance the art form. I also wish the same for Spiritual Art in disciplines beyond dance, which include painting, sculpture and theater. My experiences are therapeutic, aesthetic and transcendent for both dancers and audiences. I am in the midst of developing more outreach programs directed at schools, senior citizen centers, and organizations serving those with special needs, following the heart and essence of my Spiritual Dance core philosophy.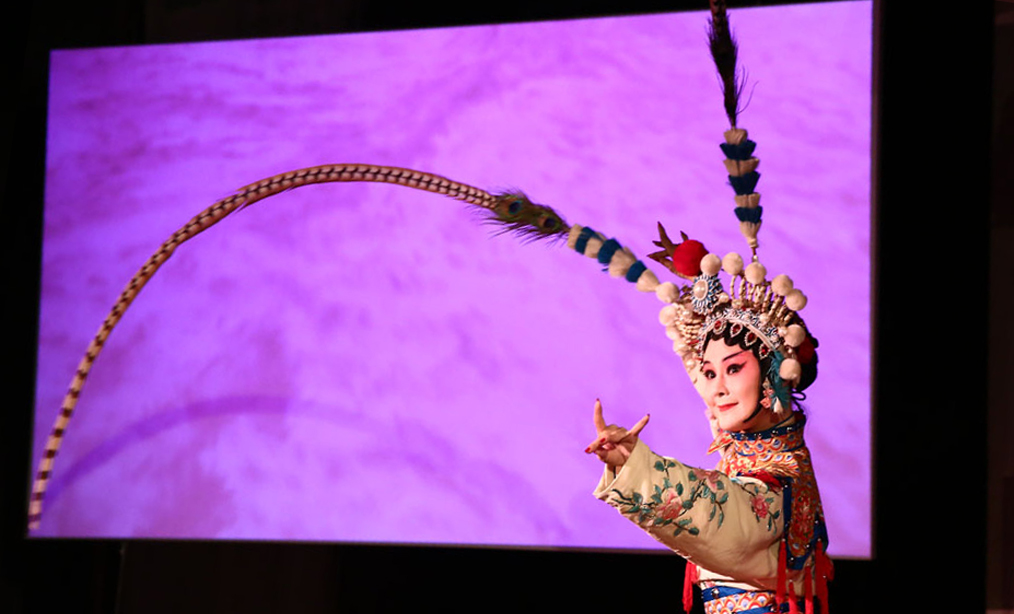 Photo courtest of the artist.
Please pick one from each of the following pairs and explain why:
Beijing or Shanghai?
Nuo An: I love Shanghai as it juxtaposes Eastern and Western cultures — the core of my being. I also love Bejing, which is where I once carried out my academic dance studies, worked and lived.
Meditation or prayer?
Nuo An: Meditation is, of course, my choice over prayer, as my Spiritual Dance art form blends Authentic Movement with Eastern meditation, Zen Taoist practices, and Tai Chi.
Instagram or Facebook? 
Nuo An: As for social media… Instagram, Facebook and Twitter — I love them all!
---
The Dance Enthusiast Asks Questions and Creates Conversation.
For more of The Dance Enthusiast Asks, click here.
This Season We are Talking to Artists about Activating Space.
Activate Your Space in the Dance World by Sharing Your Insight on Performance in an #AudienceReview.