The Dance Enthusiast Hits The Streets to Ask : How Do Dancers Prepare for Their Shows?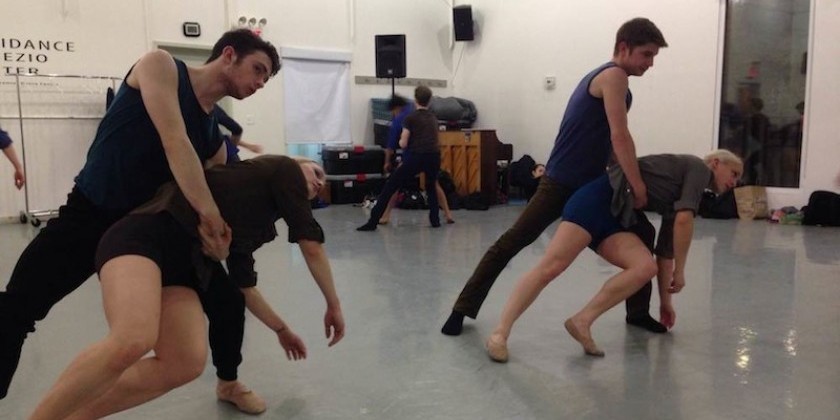 The Dancers of Peridance Contemporary Dance Co. Fill Us In.
This Saturday and Sunday, Peridance Contemporary Dance Company will be performing three world premieres at the Salvatore Capezio Theater. With the shows coming up so soon, we set out to discover how these amazing artists prepare for their work.
Take a look!
---
Alexandra Pernice
Alexandra Pernice
Q: What do to prepare for a performance?
A: Mentally I just try to find a quiet space to go over choreography and make sure that I am really warmed up. 
Q: That's great; do you have any rituals you do the day of?
A: This is silly but my dance teacher passed away when I was 16 so I always say a prayer to her. 
Q: Is there anything you do if you get nervous before a performance?
A: I try to think of us all as a group and the more moral support I feel, the better I do.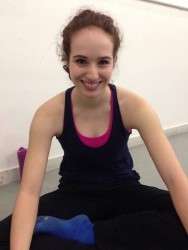 Erke Roosen
     Erke Roosen 
   Q: What do you do to prepare for a performance?
A: I am a weird mix; I am either really social or very into myself and preparing. I usually listen to music just   to zone out.
   Q: Any specific kind?
A: It can be any music but it's usually never the music from the show! I don't like to hear the music from the show. It makes me paranoid.
     Leigh Lijoi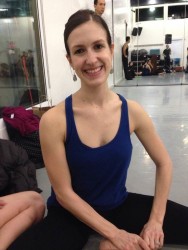 Leigh Lijoi
    Q: What do you do to prepare for a performance?
A: The day of when I leave my apartment is when I begin my ritual. Even in the subway on the way here I have a particular playlist that I listen to. It is sort of calming and soothing and starts my mental preparation. I think about the steps and the feeling of the pieces. After warming up with the rest of the group, I just sort of get into the mental space to do the three very different pieces we are doing in the show. 
Madison McPhail
Q: What do you do to prepare for a performance?
Madison McPhail
   A: Days leading up to a big performance, I am really nervous.
   Q: Well, what do you do to calm your nerves?
A: I make sure I get a lot of sleep, but I mean I really have to work to get some  sleep because I am so nervous. The day of, I have to make sure that I already have my bag packed and I do this like a week before the performance. This way the day of, I am not freaking out. I also wake up early, eat well, and I don't talk to anyone. 
      Eoghan Dillon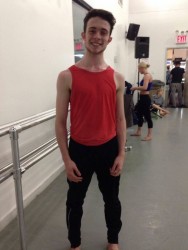 Eoghan Dillon
     Q: How do you for a performance?
     A: So my biggest thing is actually food. When I wake up in the morning it has to be 7:30 am so that I am ready no matter what time the show is. I make sure I have my smoothie with all my vegetables, yogurt and all the calcium stuff. From that point until I am backstage I try to listen to music. I'm not very good at socializing. So music, food, and alone time are my things.