Related Features
Contribute
Your support helps us cover dance in New York City and beyond! Donate now.
Students & Parents Voice Their Thoughts On The Harlem School of the Arts & Its Online Programs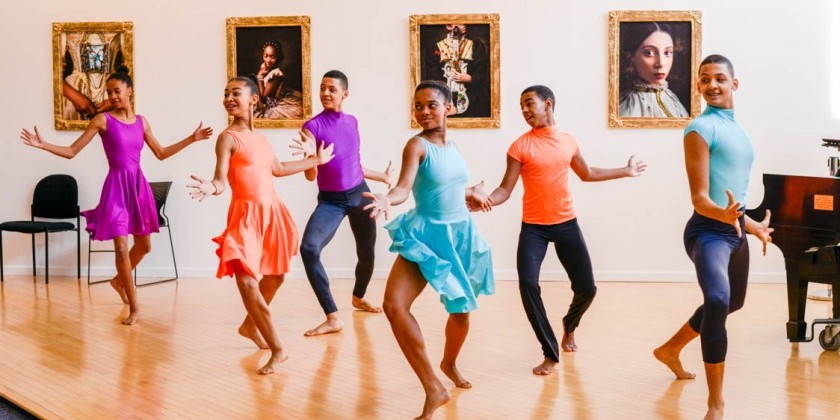 Also: A Word From Leyland Simmons, Dance Director of Harlem School of the Arts
With over 800 students now required to practice social distancing, the Harlem School of the Arts (HSA) had to digitize its dance classes and discover new ways to use the arts to alleviate the stress of confinement during Covid-19. See the art organization's evoution through the eyes of 3 students and parents:
Meet The Students & Their Parents:

Sophia & Her Mom Melissa
Physical therapy aid Melissa and her 17-year-old daughter Sophia live in the Bronx. Two years ago while looking for a summer dance program for Sophia, Melissa googled and came across the HSA Summer Intensive Program. She was impressed by the roster of guest instructors lined up to teach that summer. Two years later, Sophia could not be happier with her dance lessons at HSA, the school's strong sense of community, and the supportive teaching staff. Sophia, who is anticipating Freshman year at Montclair University in New Jersey, chose Montclair because of its many similarities with HSA. Prior to coming to HSA, Sophia had been studying at the Ailey School, but for her, there is no other place like HSA.
Dylan & His Mom Karen
Karen and her 10-year-old son Dylan, who is bi-racial, reside in the Bronx.  Dylan attends Grand Concourse Academy (Charter School) and is currently in the 4th grade, while his mother Karen works for an Insurance Company that allows her her to work from home.  A student of HSA for the past 3 years, Dylan has a passion for acting and he has been taking Musical Theater classes with Yolanda Wyns, HSA Music Director, and Hip Hop classes with Mateo, a teaching artist. Aubrey Lynch, Chief Education and Creative Programs Officer,  noticed Dylan in Hip Hop and recommended Ballet. Under the tutelage of Lynch, Dylan has flourished and seen the fruits of his labor. 
Aria & Her Parents Jeremiah & Jenny Clapp
Jeremiah and Jenny Clapp are transplants to Harlem. Respectively from Houston and San Antonio in Texas, they have been living in Washington Heights since 2016.  Both knew about HSA by reputation but the decision really came down to proximity. The fact that one has to audition for HSA prep classes excited them because Aria wants to be a professional dancer and teacher one day; HSA is a great first step in her journey and her development. Aria's main focus is ballet although she has also expressed interest in tap and singing. Her parents think that the HSA Musical Theatre program might be her next exciting opportunity.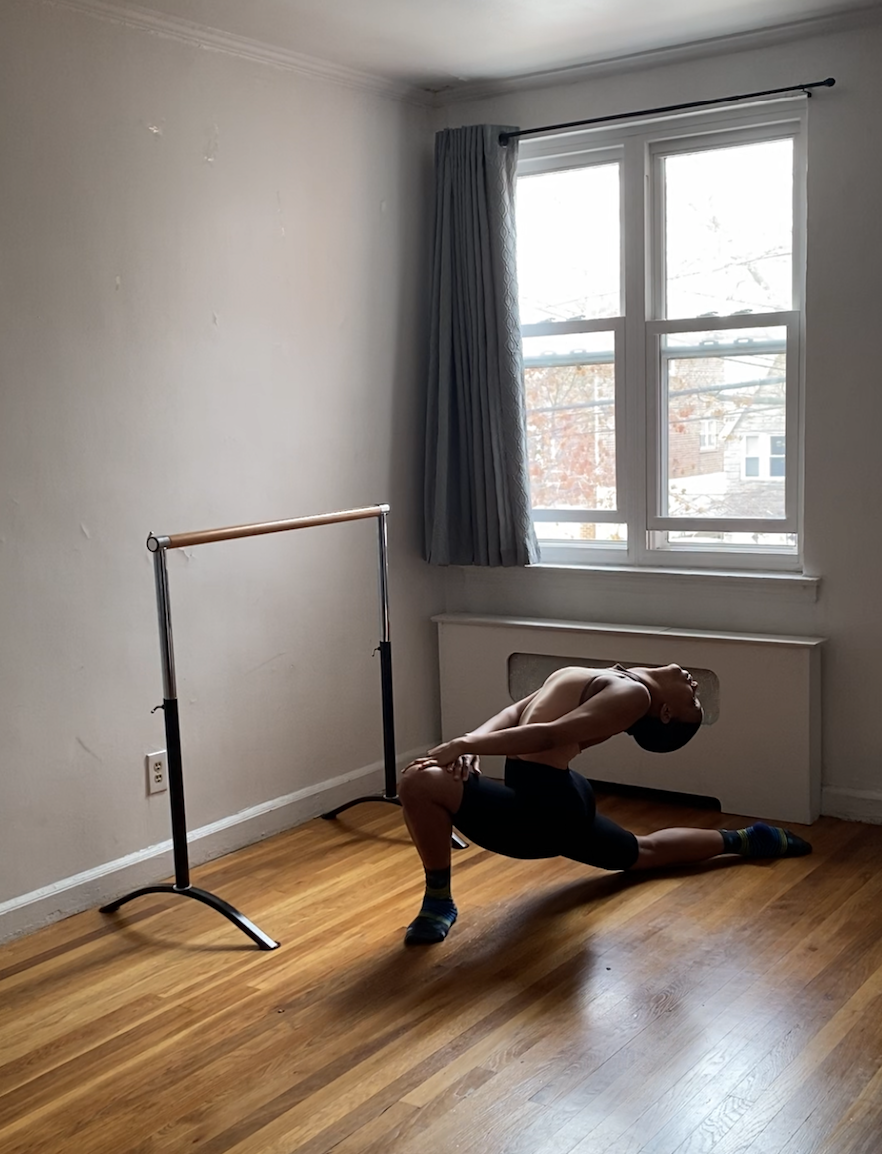 Sophia. Photo courtesy of HSA
The Dance Enthusiast: Do you still put on your dance leotards and classroom attire? Or are you dancing in pyjamas at home?
Dylan, 10 years old: Yes I always wear my classroom attire. It is important to be dressed for class.
Sophia, 17 years old: Yes, I still wear my leotards and class attire. There's a level of discipline in getting up and still looking professional and clean while taking an online ballet class in your bedroom or living room. It makes you feel like you would if you were actually in the studio. 
Aria, 7 years old: Um, I wear my uniform for class and my shoes. But I wear my PJs and stuff when I practice with my dad.

What new dance skills have you learned during quarantine? Or what existing dance moves are you perfecting at the moment?

Sophia: I think quarantine isn't so much about learning new skills, but refining the ones you have. We have nothing but time to perfect and fine tune all of our little kinks right now, which is great! For me, I'm working on my balances and doing lots of Pilates and floor barre to strengthen my body rather than just stretching it. Once I'm back in a studio, the strength that I've built up will definitely help me tremendously and make it easier to get right back into my rigorous training schedule!
Aria: I'm perfecting my sway and my counting. Nothing new really, we're practicing mostly. I've gotten better at my relevé because it use to hurt but now it doesn't.
Dylan: I have learned two more dance routines in Hip Hop. I also learned two new Tap time steps and am practicing my ballet routines.
Dylan. Photo courtesy of HSA

What was the biggest factor for registering your child at Harlem School of The Arts?
Jeremiah & Jenny: The biggest factors, we would say, is HSA's location, affordability, and reputation. HSA has a long history of successful alumni and we love the idea of Aria being included in that history.
Melissa: I felt that I'd found a place where she (Sophia) would receive the highest quality training in an environment that was also a safe space—a space where she is taught and mentored by professionals in their field who are invested in the future of dance.
Karen: We love the fact that the school offers variety of courses. The diversity and location is also a plus. Just being in Harlem provides an opportunity for our son to learn the history and culture around him. As well as literally educate himself with the richness of the past right before his eyes.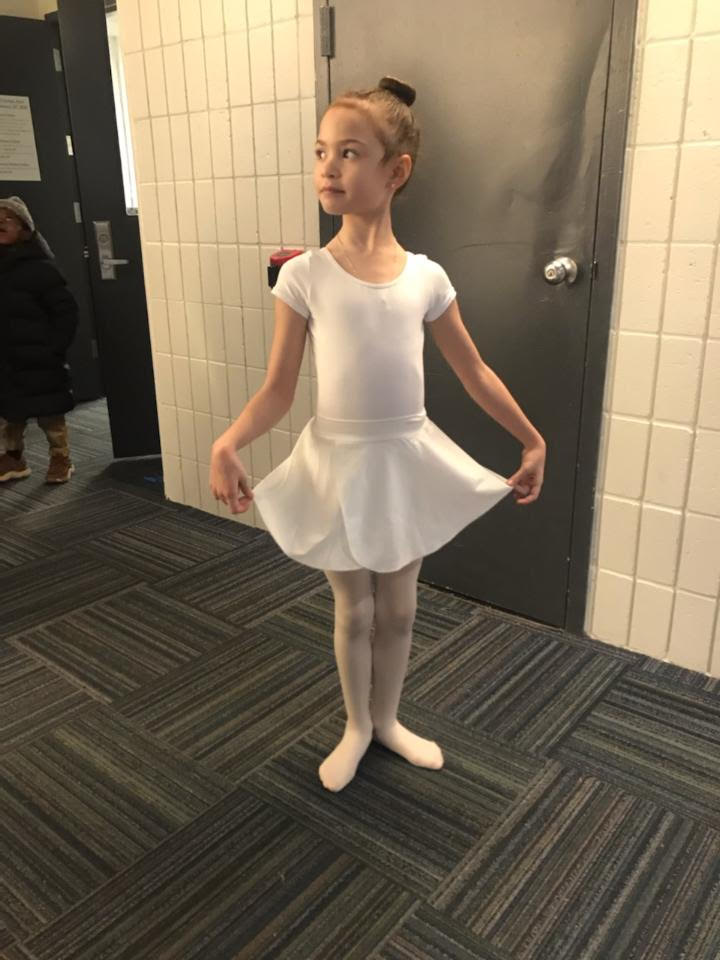 Aria. Photo courtesy of HSA
Digital lessons were probably not a thing in your own childhood, but do you wish they had been?
Karen: I know that online and digital zoom lessons are current, but I  need face-to-face interaction. I feel like I can absorb and learn more that way. But having said that, this platform allows Dylan to continue taking classes so he doesn't miss out.
Melissa: Absolutely! If I had been sheltering in place during my childhood without a way to continue my lessons digitally, I can only imagine how isolated and alone I would have felt. Digital lessons have been a wonderful way for my daughter to connect with her peers as well as her teachers.
Jeremiah & Jenny: Absolutely. I still think being present in class is preferable — to receive feedback and closer attention — but having this as a fallback is such a blessing. What we lack in teacher involvement, we gain in our own hands-on-experience.
---
Meet Leyland Simmons, Dance Director of Harlem School of the Arts
More about Simmons: https://hsanyc.org/leyland_simmons/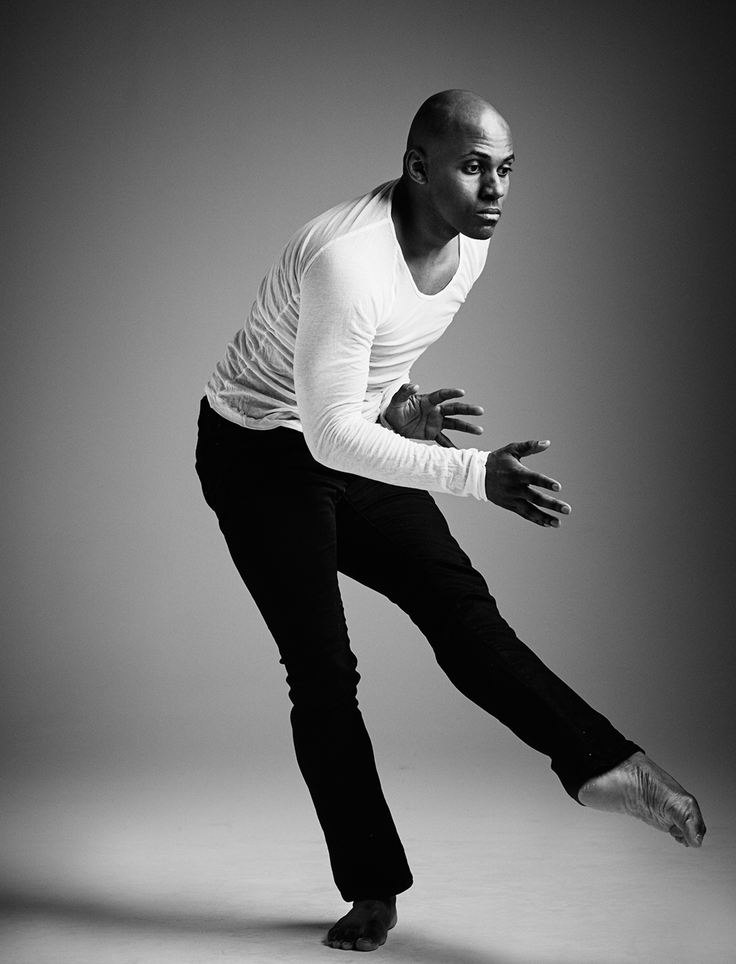 Leyland Simmons. Photo courtesy of Harlem School of The Arts.
What do you love most about Harlem and north Manhattan?
What I love most about the northern section of Manhattan are the parks, restaurants, and cultural arts institutions. I also love its rich history; Harlem has produced some of the world's most prolific and compelling musicians, writers, actors and activists.
Did HSA find any useful models to emulate when creating online programs?
Prior to our last few days in the building, we began thorough research. Unfortunately there were few programs we knew of that offered remote classes prior to March 14th. When we did our research we found a number of the smaller boutique schools using the Zoom conference site. We felt that this would be the ideal platform for servicing families.
What workshops are you presently teaching online?
We recently held a Workshop titled "Healing Through the Arts" with students from all four departments of our program. We examined the lyrics of  Marvin Gaye's timeless classic "What's Going On?" Students learned and performed choreography and an arrangement of his song virtually through Zoom. It was a very enriching workshop that allowed students to perform and reflect on the power of the arts during times of trouble and despair. HSA Dance also holds weekly teen check-ins aimed at supporting our students emotional, psychological, and social well-being during this COVID-19 season.
If you'll excuse my being so forward, how fares HSA's online classroom participation?
When we launched our remote classes we found that participation had dropped in the first week. By the second week of online classes, the numbers began to pick up as families became more familiar with using the software. They believe in the importance of keeping their children connected with their classes, peers, and teachers. What is great is that we have had a strong number of students continue their training with HSA@Home

Is it a good percentage of your regular classroom sizes? Or could the numbers be improved?
Yes, our remote classes see a good percentage of our regular classroom participation. Many families understand the importance of having their children continue their Arts Education. Even if the classes are being offered remotely, our students are following a routine, being held accountable, and working toward goals. These are principles that will follow them into adulthood.
The numbers can always be increased, but over the last two weeks we have had new students enroll. HSA Dance has a strong sense of family that unites our students and faculty. When I view our remote classes I see students excited to see their peers and teachers. I also see students working extremely hard in their bedrooms, living rooms, kitchens, and hallways. It makes me proud to see their tenacity and resilience. Our HSA students are amazing!
---
The Dance Enthusiast Asks questions and creates conversation.
For more of The Dance Enthusiast Asks, click here.
---
The Dance Enthusiast - News, Reviews, Interviews and an Open Invitation for YOU to join the Dance Conversation.