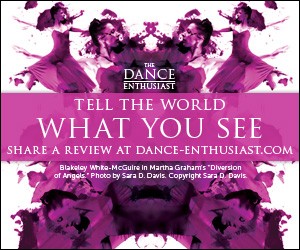 Related Features
TDE Asks Carlota Santana of Flamenco Vivo about the Company's Upcoming BAM Season
Flamenco Vivo Carlota Santana's New York Season
May 16–21, 2017
With Three World Premieres by Antonio Hidalgo, José Maldonado, and Angel Muñoz
BAM Fisher
Tickets for Flamenco Vivo's Spring 2017 New York City season at BAM Fisher start at $25, and can be purchased at www.flamenco-vivo.org, or by calling 212-736-4499. 
---
Founded in 1983, Flamenco Vivo is one of this country's longest-established flamenco companies, dedicated to promoting flamenco as a living, evolving art form. During its weeklong season, the company will present three world premieres by contemporary Spanish choreographers, along with other repertory and solos, all accompanied by live music.
The company's artistic director and founder, Carlota Santana, spoke to The Dance Enthusiast about their upcoming season and the art form's mystique.
---
Trina Mannino for The Dance Enthusiast: How has the company evolved since its inception in 1983?
Carlota Santana: I founded the company with Roberto Lorca [who passed away in 1987, an early victim of the AIDS epidemic] and we started it to spread flamenco in the United States, aiming to make it a more "acceptable" dance form.
Early on we only had three dancers and two musicians. You can relate a lot to Spanish dance, including language, immigration, and geography, so it seemed like a good fit to teach in schools. And, slowly but surely, our arts in education program developed. Roberto and I would go to schools with a boom box because we couldn't afford musicians.
In the late '80s I began bringing artists from Spain to work with the company. Many of these individuals were men. It was challenging to find professional male flamenco dancers in the U.S. One whom I brought from Spain is our current co-artistic director, Antonio Hidalgo.
Today, the company has a busy touring schedule, a booming arts and education program, and still performs for communities that don't have as much access to the arts such as the South Bronx and neighborhoods in Queens.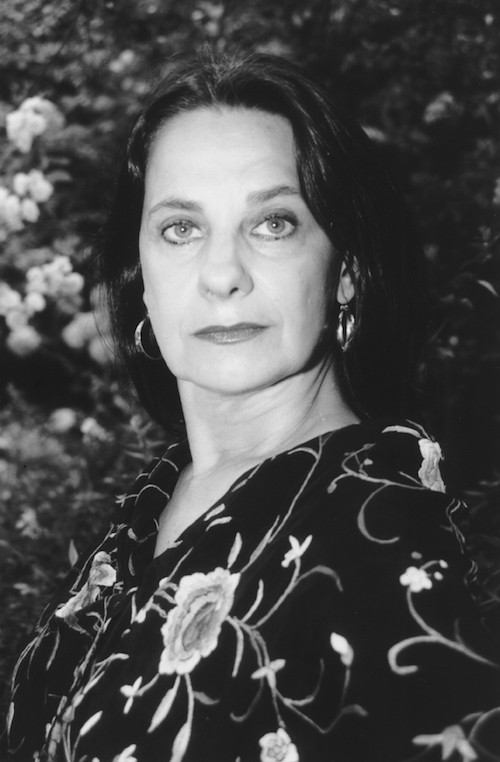 Carlota Santana; Photo courtesy of the company
TDE: How did your training inform the way you see flamenco? What do you look for in an artist?
CS: I was taught by Maria Alba while growing up in New York City. In a sense, she was more of a flamenco artist than dancer. It was incredible to see her express herself. I was drawn to the way she showed emotion.
I never realized that until this conversation that I too look most for the emotionality. I think that's one of the most important aspects of the art form — the ability to convey your feelings . . .
TDE: There seems to be an emphasis on gender in flamenco. Is there a difference in the way men and woman train?
CS: Men and women dance differently. Now that contrast isn't as dramatic as it once was, because the two attend classes more often together. Women use their hands and fingers differently, but men have now started to circle their fingers. Before, they never did. Footwork is similar between men and women. A few men are even dancing with the Bata de Cola [the skirts with the long trains worn traditionally by females.]
TDE: You mentioned that it was challenging to find professional men in the '80s. This season, all three choreographers are men. Why is that?
CS: Each year, we bring the winner of the Madrid's El Certamen de Coreografía de Danza Española y Flamenco [one of Spain's most prestigious dance competitions] to set a work on the company. This season, that was José Maldonado. In the history of this 25-year-old competition, I rarely have seen a group work by a woman. I see this as a problem, not only in competitions, and hope to begin conversations [on how to bring more women into the fold.]
We have a long-standing relationship with Angel Muñoz and Antonio Hidalgo, of course, who is our associate director. Antonio had a very specific idea of what he wanted to create this year.
Next season, we'll have Belén Maya to create a large group piece. In the last few years, Rafaela Carrasco has worked with the company. There are a few women who head companies and work mostly with their own ensembles, including Yaelisa based in California and Susana di Palma in Minneapolis, who set a piece on the company in 2016.
The flamenco community is still young, especially in the context of choreography. There isn't a place where young people, especially women, can take choreography workshops and learn how to make dances like there is in contemporary dance.
Flamenco Vivo Carlota Santana; Photo: Christopher Duggan
TDE: How do the three choreographers this season differ in their process?
CS: Antonio Hidalgo is one who looks for storyline [while] Angel Muñoz works off the music. Even though the choreography is set, it has this spontaneous, improvised quality.
José Maldonado is the youngest of the three, and he turns the tradition on its head with more complicated rhythm patterns. He's very good at moving groups from one side of the stage to another. In the old days, critics would say that flamenco choreography was always in blocked or square-like configurations. José uses a lot of diagonals and has people going in all sorts of directions.
TDE: Where do you see flamenco in the future, and what do you want people to come away from after seeing your company?
CS: It's much more popular [in New York] than when we first started, but I don't think we've gotten to the point where it's seen as important as other dance forms. Maybe because it's so difficult, or there aren't many professionals coming up in the United States.
But there's something very special about it . . . Seeing flamenco is very different than a classical music concert where you're not supposed to clap between the first and second movements. In flamenco, during the stops between sections audiences can clap, get involved with what's going on, or yell ¡Olé! It's very much a give and take in the sense that the dancer can sense what the audience is feeling and then respond to their energy . . . It's about passion, expressing yourself, and playing with rhythms.
---
The Dance Enthusiast Asks Questions and Creates Conversation.
For more of The Dance Enthusiast Asks, click here.
Share your #AudienceReview of this performance or others for a chance to win a $75 giftcard to Trader Joe's.