THE DANCE ENTHUSIAST ASKS: The National Dance Theatre Company of Jamaica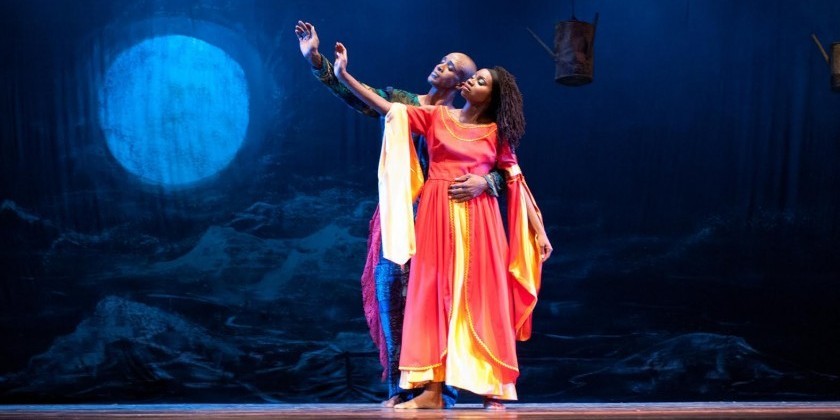 As The Company Prepares Its Return to The Brooklyn Center for Performing Arts

Performance Details:
Dates: Sat, March 21, 2015 at 8pm + Sun, March 22, 2015 at 3pm
Venue: Brooklyn Center for the Performing Arts, Whitman Theatre, Brooklyn College
Subway directions: 2 train to Brooklyn College/Flatbush Avenue
Tickets: Saturday evening tickets are $40-75 while Sunday matinee tickets are $36-45.
*For online orders, visit BrooklynCenter.org. To purchase from the box office, call 718-951-4500 from Tue-Sat, 1pm-6pm.
More information on The Dance Enthusiast's Events page here.
 
---
Sammi Lim for The Dance Enthusiast: What do you think spurred NDTC's founders, Eddy Thomas and Rex Nettleford, to create the Company the same year Jamaica reclaimed its independence? The timing of their decision appears loaded with symbolic hope.
National Dance Theater Company of Jamaica (NDTC): The company was born through the spirit of an independent nation. A group of dancers who believed in the future of the country decided to form the NDTC as a way of developing and asserting Jamaica's cultural identity through research and performance of works gleaned from its traditional folk culture. The company therefore, is a symbol of hope for a people's quest for self identity and an important assertion that we are in fact a people of excellence capable of creating works of excellence and self governance.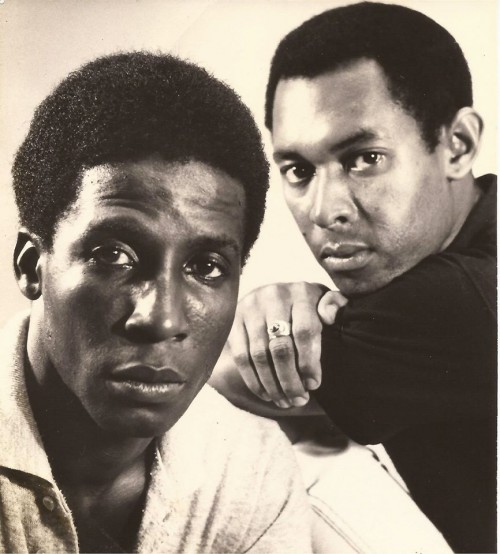 Founding Co-Artistic Directors Rex Nettleford and Eddy Thomas. Image © NDTC.
 
TDE: I was surprised to discover that NDTC's dancers, singers, musicians and creative team are comprised of volunteers. Not to sound uncouth, but how are the artists compensated?
NDTC: Compensation is certainly not done in monetary means as the Company does not have the capacity to support that. However, each member has the opportunity to contribute to nation building through the arts while sustaining, developing and exposing their talent on and through our performances locally and overseas. The Company has also offered financial support for academic and artistic advancement as well as the sustenance of good health.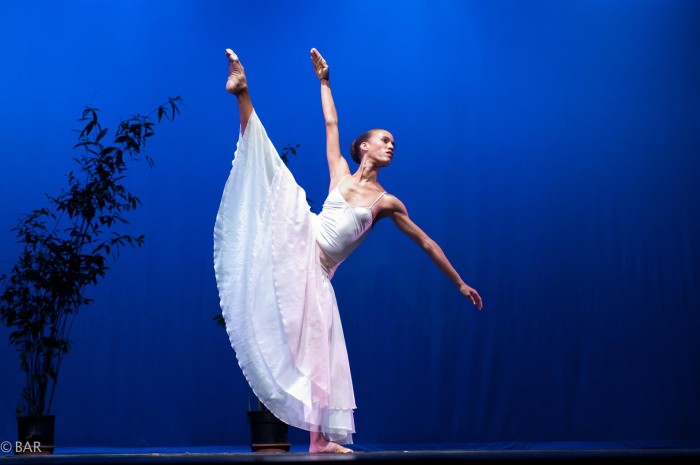 NDTC solo shot by Bryan Robinson.
 
TDE: How does storytelling tie into Jamaican dances?
NDTC: There is a very strong African retention within Jamaican culture, which is steeped in oral traditions and the symbiotic relationship of song and dance. Dances are performed for several reasons - rituals such as wakes, social events and religious events. With the dance comes music and song which capture ancestral memories, the creative imagination and self expression. The dance therefore becomes a vehicle for transmitting heritage, stories and for making important cultural references. Our history of suffering, severance, hope and celebration of self and cultural identity is therefore captured and passed on in dance. Historical and ancestral references or social commentary is abstracted and distilled for the stage.
 
TDE: Few Caribbean dance theatre companies are as widely traveled as NDTC. Do you often cross paths with Jamaican audiences abroad? If so, what kind of feedback do you receive from your fellow countrymen abroad?
NDTC: The NDTC has had resounding success with performances overseas, especially for Jamaican audiences or for audiences born to Jamaicans who may have never visited the country. The company brings the audiences on a journey back home where they feel reconnected to their culture and life in Jamaica. The feedback has been resounding with requests from many persons to return. New York has been a fantastic experience for instance where the company has been met with warmth, admiration and great success from audiences. The Company's performance is always highly anticipated and is a celebration of Jamaica's culture. Jamaicans who have been away for many years thirst for and greatly appreciate the experience that the NDTC brings to them.


"Kumina" choreographed by Rex Nettleford. Photo © Stuart Reeves.
 
TDE: Coming from Kingston, Jamaica's largest city and capital, how does New York City differ or feel similar to home?
NDTC: Jamaica's motto "out of many, one people" speaks to the diverse group of people that comprise the population - people of African descent, Chinese, Indians, Caucasians, Syrians et cetera. This is similar to the very diverse population of people who make up New York. New York can be described as a melting pot of cultures and so too, can Kingston, seeing as it reflects the diversity of cultures within the country.
As a developing country, however, Jamaica differs in terms of its physical infrastructure and landscape. New York is known for its breathtaking skyline and impressive architecture while Jamaica is a tropical nation. Our busy city is nestled between one of the world's best harbors and the blue mountains synonymous with world famous coffee. We are surrounded by flora and fauna, which remind us of how the environment sustains life and relationships. Our population is smaller, so it is not difficult to build and communicate. New York's larger population, spread across five boroughs, make building and sustaining friendships different.
And let us not forget the difference in weather!