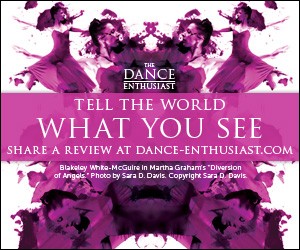 Related Features
The Dance Enthusiast Asks Choreographer Amy Cova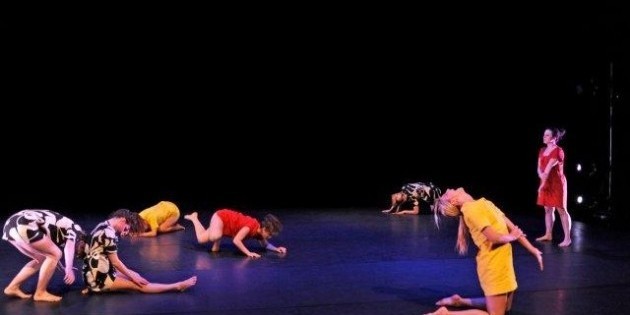 Food, Family, Dance, Detroit and Finding Time to Fit it All In
The Dance Enthusiast Asks Choreographer Amy Cova

January 2013
---
Trina Mannino for The Dance Enthusiast

You can often find Amy Cova at Triskelion Arts in Williamsburg rehearsing her dancers with her 1-year-old daughter, Riley, on her hip. Motherhood hasn't slowed this artist down; it has actually fueled her work as a choreographer for Amy Cova Dance, as well her work as a captain server at the exclusive Jean-Georges restaurant at the Trump Hotel on Central Park West. Just how does she manage it? The Dance Enthusiast's, Trina Mannino, met with Cova (and baby Riley) to find out.

(Cova's evening-length work Spinal Strength and a Straw will be performed during the 2013 FLICfest on Saturday, January 26th. Cova's Company will be featured along with Alexandra Beller/Dances, ChrisMastersDance, Summation Dance Company and other dance talents from January 24th-February 2nd at the Irondale Center in Fort Greene, Brooklyn.)
---
Trina Mannino for The Dance Enthusiast:
Your work for FLICfest centers on the
1967 Detroit Race Riots
. What is your experience with Detroit and why did you choose this topic for FLICfest?
Amy Cova:
While I was studying to get my master's at the University of Michigan, I did a ton of archival and ethnographic research for
Spinal Strength and a Straw
. I spent almost two years interviewing Detroiters who lived and experienced these riots. I have a huge family connection to Detroit so I was able to visit the areas where the riots took place. Many of these areas are now ravished with crime and desolate, but were beautiful at one time. When I visited the Irondale Center, I felt that the space had such an old, historic feel to it. It reminded me of spaces that I visited in Detroit. Right away I knew this was the work I was supposed to do for the festival.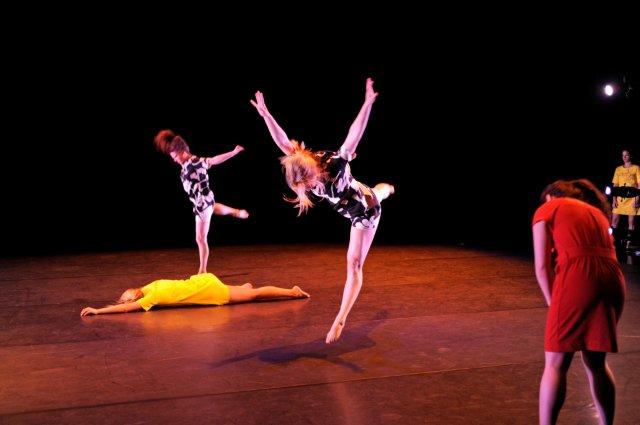 Amy Cova Dance; Photo Peter Smith
---
TDE: How do you make your living to support both your family and company?

Cova: Since I moved to New York City two years ago, I have worked in the service industry, mostly at the restaurant, Jean-Georges, as a captain server. I've been in the food industry business my whole life — my grandparents owned restaurants in Michigan. My husband, Don, is also the Executive Sous Chef for another Jean-Georges restaurant, Spice Market. I'm super passionate about food, and I love interacting with people, but my family and dance are first in my life. The Jean-Georges family is very understanding and accommodating. I feel very lucky to have their support.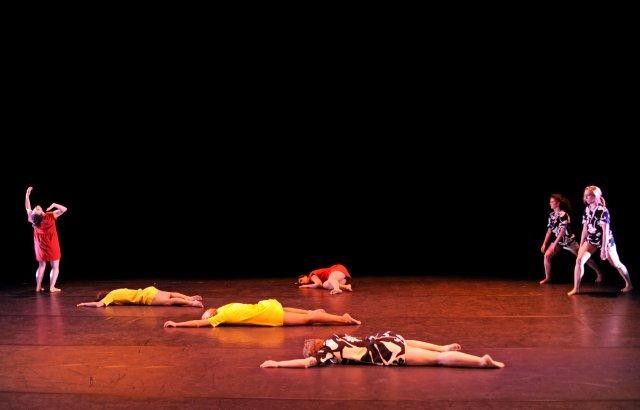 Amy Cova Dance; Photo Peter Smith
TDE: How do you fund your projects?

Cova: Kickstarter was a key component to funding our Jacob's Pillow project last year. We had a successful campaign which will now become an annual fundraiser for my company. The rehearsal space and costumes are coming from my own pocket. For FLICfest, in particular, we're having a fundraiser in January at Bar 13 near Union Square. All of the proceeds earned from our guest bartenders will go towards our FLICfest performance.

Amy Cova's Jacob's Pillow Kickstarter Video ( with Riley)
---
TDE: What types of challenges have you come across as an emerging choreographer?

Cova: My dancers and I are in a similar position in that we have to work outside of the dance world to make a living. Because of our various jobs, coordinating all of our schedules is one of the most difficult things. The financial aspect of running a company is also very challenging. I try to have an open dialogue with my dancers to let them know that I am constantly trying to find new ways to compensate them and that I appreciate their hard work.

TDE: How do your and your husband's experiences in the food industry converge with the dance world?

Cova: When I'm at work at Jean-Georges, I'm performing the entire time. The way I carry myself is largely influenced by my dance background. There is a carefulness and delicacy to the way I work and we have a choreographed way of delivering the food. The other servers and I set meals down at the same exact time. If you sit back and watch this process it really is beautiful and elegant — it's almost like a mini-performance.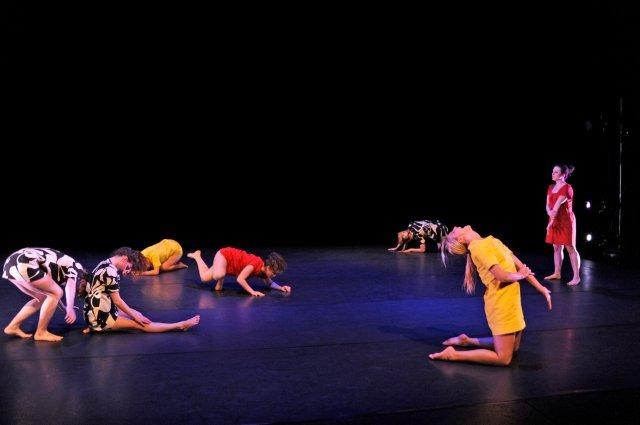 Amy Cova Dance; Photo Peter Smith

TDE: How has motherhood impacted your work life?

Cova: When I first found out I was pregnant, I immediately felt I needed to be a very successful mother and choreographer. I want my daughter, Riley, to one day be proud of the things I've accomplished. Since being pregnant, I haven't taken a break from choreographing and have applied to any performances or residencies that I find. Riley really motivated me to push myself to the next level. Before then I was working at the restaurant non-stop and wasn't making dance my main priority even though I wanted it to be.

TDE: What are your aspirations in the coming years as a choreographer?

Cova: I want to pay my dancers the appropriate amount of money for their talent and education levels. I would also like to reimburse myself for renting space and my time spent working, and have a season once a year.Most importantly, I want to have a company that people recognize as a successful community for artists that shows strong work.
Amy Cova Dance; Photo Peter Smith
---
The Dance Enthusiast Asks questions and creates conversation.
For more of The Dance Enthusiast Asks, click here.
---
The Dance Enthusiast - News, Reviews, Interviews and an Open Invitation for YOU to join the Dance Conversation.