The Dance Enthusiast Asks Choreographer and Artistic Director Iquail Shaheed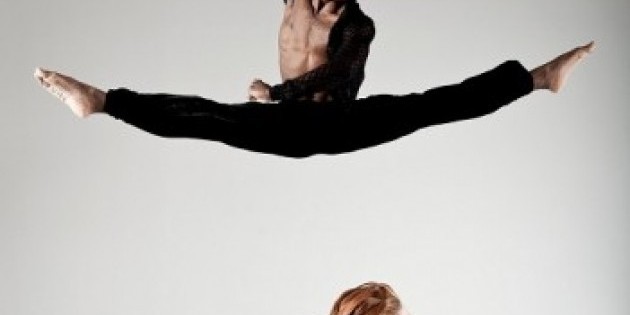 New York City Prepare for Dance Iquail!
From the City of Brotherly Love to the Big Apple
A 5th Anniversary Celebration, New Choreography, and New Ventures
The Dance Enthusiast Asks Choreographer and Artistic Director Iquail Shaheed
---
Roger Lee for The Dance Enthusiast

Iquail Shaheed is the founder and artistic director of DANCE IQUAIL! The lively dance company is based out of both New York City and Iquail's hometown of Philadelphia. In between teaching dance, choreographing new works, and overseeing a series of special events for his company's 5th Anniversary Season, Iquail found time to chat with The Dance Enthusiast's Roger Lee. Iquail dished about his upcoming projects and vast experiences in the dance field.

Roger Lee for The Dance Enthusiast: This is Dance Iquail's 5th Anniversary Season! How will the company celebrate this monumental year? Will it include any special concerts, programs, or galas?

Iquail Shaheed: Our 5th Anniversary celebration began in January and will include monthly events spanning 18 months. These events will be held in both Philadelphia and New York City, with planned activities including free studio showings, performances, social events, bowling and poker parties, school tours, performances in senior centers, fall and spring concerts, and flash mobs. Additionally, we are excited to have our anniversary home season concerts in New York City on May 9-11-2013, co-presented by the Kumble Theater, and in Philadelphia this November at the Suzanne Roberts Theater. Our Black Tie Anniversary Gala will held be on Friday December 6th 2013, which happens to be a very special birthday of mine!

TDE: How did Dance Iquail come into existence 5 years ago? What inspired you to start and grow the company?

Shaheed: When founding Dance Iquail in 2007, my mission was to create a relevant company that would educate and empower dancers and the audience while also bringing a positive influence to inner-city youth through education and community initiatives. Dance Iquail uses the art of dance as a conduit for combating issues of social injustice primarily experienced by the disadvantaged. Working in the universal language of movement, Dance Iquail is committed to creating and presenting programs that confront the destructive and divisive nature of racism, sexism, violence, drug and alcohol abuse, the needs of the poor, and the importance of family support and unity. These debilitating problems affect all people because they transcend limitations of ethnicity, gender, or social status. Consequently, Dance Iquail's ultimate priority is to reflect those beliefs through its works, and through the diversity of our artists, staff, and programming.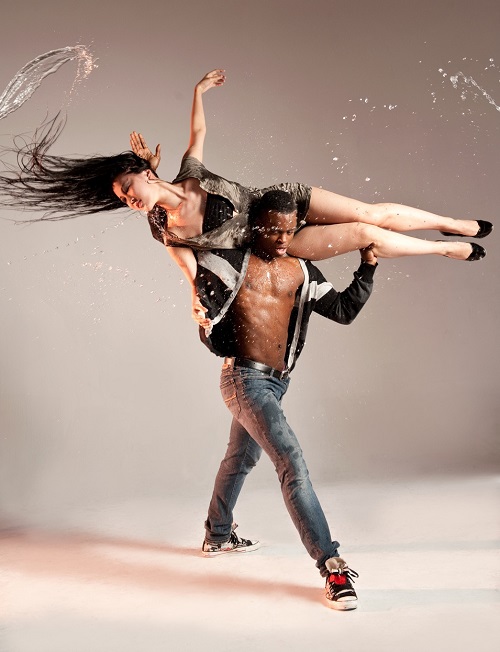 Dancers of DANCE IQUAIL!; Photo Rachel Neville

TDE: Dance Iquail works in both New York and Philadelphia. How did this come to be? What do you do specifically in each city?

Shaheed: When starting the company I knew I always had the ability and responsibility to give back to my communities. Philadelphia and New York are still desperately in need of more resources for its residents and youth. As a result, I desired for Dance Iquail to offer its programs and services from highly produced dance concerts to innovate educational and community programs for both cities. To date, we have worked primarily with Philadelphia inner-city schools to bring dance classes, lecture demonstrations, and school assembly performances to them free of charge. We realized these schools have little to no discretionary funds but they are so in need of programs to empower and inspire their students to higher achievements. We were happy to provide them with that. Additionally we've produced 5 years of performances at the Painted Bride Arts Center and The Drake. This year we are happy to move to the Suzanne Roberts Theater on the Avenue of the Arts in Philadelphia.

TDE: What is your experience working in both New York and Philadelphia? How do the two city's audiences compare and contrast?

Shaheed: Philadelphia and New York are just two completely different worlds. New York is where all things in the arts are judged and given a stamp of approval but Philadelphia is the place where things are nurtured and honed with purity and honesty. While there are so many amazing happenings and people in that migrate to New York City, Philadelphia is the birth place of many great global artists like Joan Myers Brown, Delores Browne, Marion D. Cuyjet, Debora Chase, Deborah Manning, the Littlefields, Mary Hinkson, John Hines, Bill Wilson, Sherman Hemsley, Bill Cosby, The Roots, Richard Gere, Jill Scott, and more.

The Philadelphia audience is proud of its hometown heroes. There is a sense of pride that the audiences bestow upon its artists, and they wear it proudly. But it should be understood that this particular audience can be tough to please. Nonetheless, this is part of the fabric and culture of Philadelphia and artists are so much better off for having been through it.

TDE: Where do you see yourself and your company professionally in the next 5 years?

Shaheed: I see Dance Iquail celebrating its 10th Anniversary with 12-16 dancers on its full-time roster. The company will be giving more performances in Philadelphia for its faithful audiences and youth. The company also plans to be breaking ground on its capital campaign for a new permanent space, to open in 2018, which will house the development of its school, training programs, community classes, and performance spaces among other exciting ventures. Dance Iquail will also be a repository for an eclectic repertory of commissioned, re-staged, and acquired modern and contemporary dance works. I also see myself crafting and creating, teaching and giving, and learning and growing.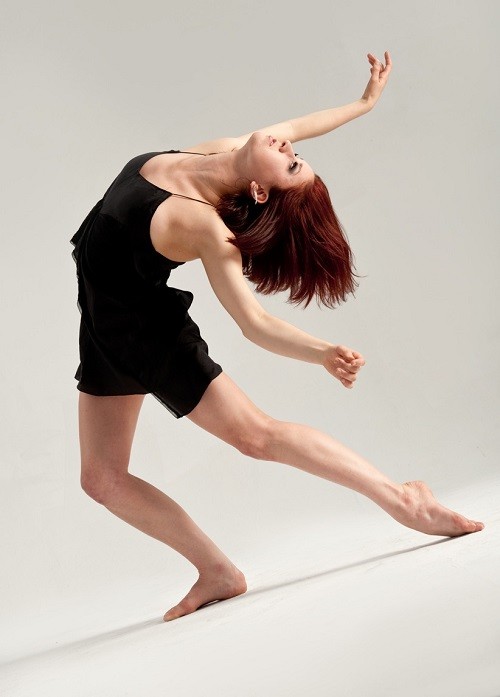 Dancers of DANCE IQUAIL!; Photo Rachel Neville

TDE: What is something new that you would like readers to know about you?

Shaheed: I've always been asked how and why I got into this business and started a company. My response is that "I had no other choice." Call it God's work. It was something that I just had to do and was completely satisfied with. Ever since attending the Philadelphia High School for the Creative and Performing Arts, I hungered for more dance. I was the kid who took dance classes outside in private dance schools, and then would come to high school the next day teaching what I had learned the night before. After dancing for Philadanco's Danco 2 and obtaining a Master's Degree in Choreography, I gained more confidence to take good risks with the works I create for my company and in my commissions. Additionally, I work as a teacher commuting 6 days a week between Philadelphia and New York to teach at The Ailey School, Dance Theatre of Harlem, Steps of Broadway and other institutions. I've truly be fortunate to have a great career which continues to allow me to keep on giving.

TDE: Who are your dance and choreographic influences?

Shaheed: There are too many to name! However, I will say Allison Sale, Adrianne Chu, Harumi Elder, and Randall Riley. These are the accomplish artists that any choreographer stepping into a Dance Iquail studio can't help but to be inspired by. I am also inspired and blessed by the movement of the amazing dancers who keep me exploring and investigating new material.

TDE: How should people stay up-to-date on your company's upcoming events?

Shaheed: As more events are planned we will update our website and on our social media pages, so we encourage everyone to visit www.danceiquail.org, and like/follow us on Facebook, Twitter, YouTube and Instagram to keep updated on our events!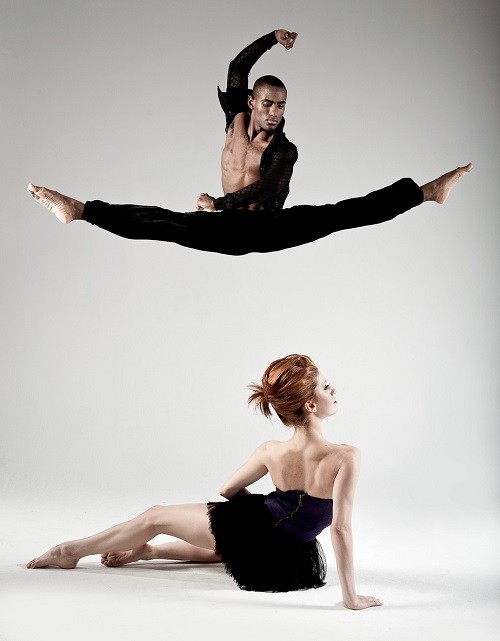 Dancers of DANCE IQUAIL!; Photo Rachel Neville
---
The Dance Enthusiast Asks questions and creates conversation.
For more of The Dance Enthusiast Asks, click here.
---
The Dance Enthusiast - News, Reviews, Interviews and an Open Invitation for YOU to join the Dance Conversation.