The Dance Enthusiast Asks: How Does Your Garden Grow?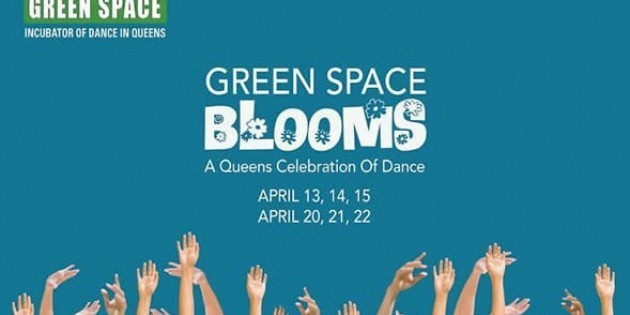 Going Green with the Green Space Blooms Festival in Queens
The Dance Enthusiast Asks: HOW DOES YOUR GARDEN GROW?
Long Island City, Queens
---
Trina Mannino reporting for The Dance Enthusiast
While performing in the first installment of the 2012 Green Space Blooms Festival at Green Space  last weekend , I couldn't help but notice how tight knit the Green community is and how welcoming the space is to newcomers. I spoke with Valerie Green, the artistic director of Green Space and Dance Entropy, as well as  to a few of my fellow festival choreographers to learn how their work has bloomed within this exciting Queen's festival.
---
Trina Mannino for TDE: When did the Green Space Blooms Festival Begin?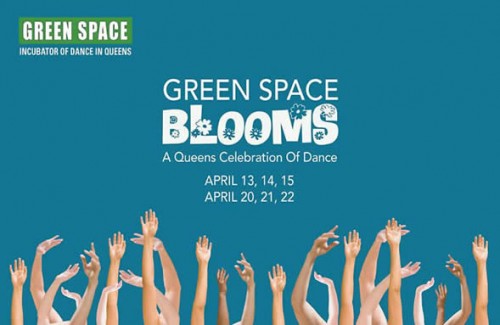 Image Courtesy of Green Space

Valerie Green, artistic director of Green Space and Dance Entropy:
The First Green Space Blooms started in 2007. At that time I had a full-length piece I wanted to show. At the same time, I thought it would be a good way to start a Festival very slowly. So I had a guest on the program each night along with a live music reception afterwards.
This year we're at 39 choreographers. I'm also attempting to highlight Queens choreographers . I tried to have at least half Queens choreographers in this year's Festival. Also with the live music [reception]. I want to have the capacity for people hang around for bit and talk to the artists as a way to build stronger ties between the choreographers, dancers and community. This way, artists can potentially get a repeat audience and Green Space might have one as well.
The more personal connections people have with meeting artists, the more likely they will return.
TM for TDE: What is Green Space's mission within the community?

Valerie Green:
I want people who live locally to know that they have a venue in the neighborhood that has quality dance — the same dance that's happening in Manhattan — they can stay within their borough. A lot of people rehearse here as well and I like to be supportive of what they're working on. I feel like the space has a warm and nurturing aspect and recognizes that people are working in very different ways . I want to be supportive of that.
---
TM for TDE: Tell our readers about the work you presented in Green Space Blooms this year.
Photo Courtesy of Choreographer  Emily Berry
Emily Berry, artistic director of B3W
I presented a solo called "After"  which begins with me completely broken down.  I make a decision to pick myself up and move on.  It is about overcoming.  I have shown work at Green Space Blooms in 2009 and in the Take Root Series in June of 2010.
---


Teresa Fellion, artistic director of BodyStories: Teresa Fellion Dance
No One Gets Out of Here Alive is a comedic dance-theater piece about awkward junior-high and  regressions of adulthood. We explore differences between mature and immature behavior via adult commentary - with a Brechtian slant.

The clothes thing, the boob thing,  the boyfriend thing, nasty, gossipy, destructive behavior, and more.  All this is  illuminated through exciting, quirky deconstructed dance including a hormonal dance vocabulary.  There are quick  mood shifts, provocative tableaux, slow motion fight scenes, lip syncing, athletic partnering, exaggerated facial expressions, situational comedy, dream sequences, and "inventive" committed social dancing.

... Alive is loosely based on my astute observations as a nerdy, shy "outsider" in 6th grade. With my boy-short hair (when it wasn't fashionable), coke-bottle glasses, argyle sweater vests, and 104 point GPA, I saw that cliques and power dynamics were unhealthy—and hilarious.
 
Teresa Fellion Photo Courtesy of Choreographer
---


Daniela Hoff, artistic director of Daniela Hoff Dance Company
Shadowlands was  inspired by a visit to the Holocaust Museum in Berlin. It explores different layers of fear. There are simple fears -almost just worries- and fears that are deeply rooted - primal fears. I found myself in a pitch black space, where I couldn't see anything; no people around, no walls, no exit. Fear builds. Why?
You know, you are perfectly safe. You know, where the exit is, you just can`t see it. What is fear? What are we afraid of? Why?
Not My Problem is about attitude and gesture. I researched the specific energies that power any gesture. It begins with disregard and regard, callousness and mindfulness, leading to a conversation about whether a street, or sidewalk or subway platform, is less sacred than any other place. And suggests that our home – the planet – is either all sacred or not at all.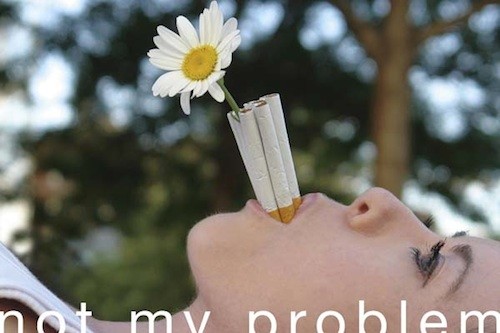 Hiram Pines, Photo Courtesy of the Choreographer
---
TM for TDE:
What makes venues like Green Space unique to perform in?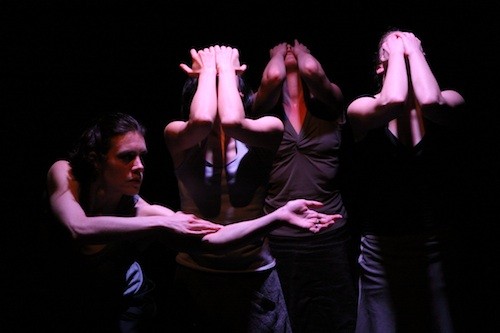 Daniela Hoff, Photo Courtesy of the Choreographer

Daniela Hoff, artistic director of Daniela Hoff Dance Company:
I think venues like Green Space are unique, because they offer so much to the artists and also to the public. Green Space is one of those venues that runs on a very small budget, but does everything they can to support the arts, offering many opportunities and programs for artists.

As a choreographer, it is great to have the opportunity to present a full or half - evening of work in a supported environment. I also find it very helpful to explore new choreography in performance and receive feedback from the audience. The audience can get close to the artists, they get to see work from new, as well as more established choreographers- raw, work- in progress, as well as fully finished choreography.
Teresa Fellion, artistic director of BodyStories: Teresa Fellion Dance:

Green Space is a unique venue to perform in because of its' beautiful view of Manhattan and its' intimate environment. Valerie Green curates work of high quality that  ranges widely in approach and style. We were  excited to perform in Green Space Blooms: to see the work of the other artists, and to enjoy the live music and reception afterwards.
---
---
The Dance Enthusiast Asks questions and creates conversation.
For more of The Dance Enthusiast Asks, click here.
---
The Dance Enthusiast - News, Reviews, Interviews and an Open Invitation for YOU to join the Dance Conversation.