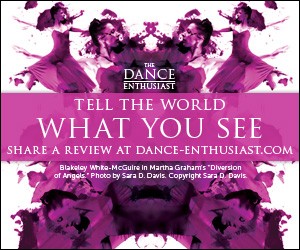 Related Features
The Dance Enthusiast Asks Rafa Reyes of A MEXICAN AFFAIR (coming soon to NYC's Metropolitan Room)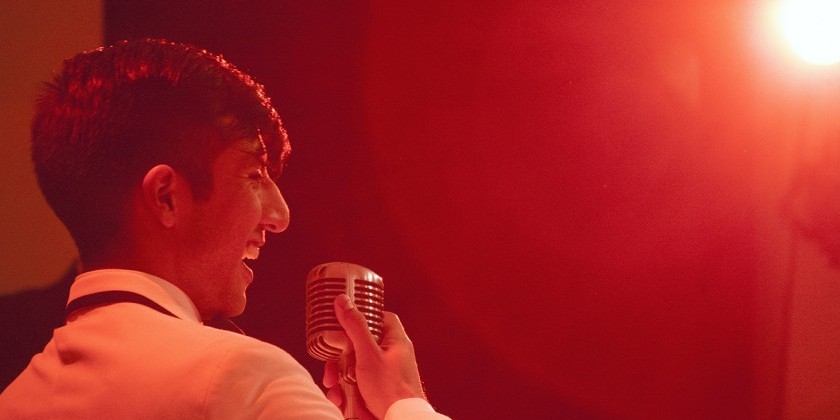 Two Performances on April 8 and 20
ABOUT: A Mexican Affair celebrates the relationship between Mexico and the United States and the beautiful cultural influence between both countries. An evening of delicious music, candid stories, and spicy romance featuring popular Jazz tunes written by Mexican and American composers. The thrilling fusion of rhythms and musical influences invites you to take an adventure filled with passion, heartbreak, and a little dirty mambo!
WHO: Presenter Convergences Theatre Collective
Creator & Performer: Rafa Reyes (Awarded Cultural Representative of Veracruz)
Musical director: Felipe Fournier (Two-time Grammy Awards nominee and one-time Latin Grammy Awards nominee)
Director: Jeremy Williams (Babel).
WHEN: Saturday, April 8th at 7:00pm and Thursday, April 20th at 9:30pm
WHERE: Metropolitan Room, 34 West 22nd Street, New York, NY
---
Sammi Lim for The Dance Enthusiast: Was there ever a time when the mere thought of facing a crowd made your knees buckle, or have you always craved the limelight?
Rafa Reyes, Singer, Entertainer and All-round Performer: I think I have always craved the limelight a little bit. I always enjoyed being in the front row of the school choir and school dance performances, and I would work for it. But I continuously experience those nerves that make my knees buckle, the feeling of butterflies in my stomach and chills when I am about to go onstage. I think that as long as I keep feeling that, I'm going to keep going because that's something you should never lose as a performer. I think that no matter how prepared or experienced you are, the excitement of going onstage with an audience should always thrill you and remind you why you do this work.
TDE: What sparked your idea for A Mexican Affair? I think there's no better time to stage the peace-loving, good-humored performance than now, what with rise of senseless prejudices as of late.
RR: Well, this idea started cooking in my mind way before the senseless prejudices became a trending topic. Listening to music and watching videos of old recordings staring great American singers, I discovered so much influence from Mexican culture. I thought it was so beautiful how Hollywood painted fantasies of Mexico in the movie musicals, and it was very inspiring to find music by Mexican composers. Many people might not know of the origins and influences, but they love it, regardless. And I love watching my friends' reactions when I tell them, "Yes, this song was written in Spanish, in Mexico, originally." So when someone tried to diminish the qualities of Mexican immigrants in the United States I thought, I need to speak against that.
I believe that people are starting to realize how much Mexico there is all over, all around, and how beautiful and good it is to have all of that. Not everyone stops to appreciate how cool their Mexican neighbors are, or how many Mexican restaurants are in Midtown (which obviously speaks to a high demand), or how many Mexicans are shining in the film industry of this country, and how many businesses function because of the team of immigrants working behind the scenes. I believe this is a great opportunity in time to speak to the topic of immigration and the relationship between Mexico and the United States, but I believe that people in this country are beginning to see and realize that some ideas are wrong, and that on the contrary, the presence of Mexico and Mexicans in the U.S. adds value in many ways. That was my inspiration for A Mexican Affair.
Photo credit: Lloyd Mulvey.
TDE: Do you dream in English, Mexican Spanish or both?
RR: I dream in both languages. I started learning English since I was five years old, so I guess my brain switches gears automatically when I'm either awake or sleeping, and it depends on what I'm dreaming or whom I'm dreaming with. I notice that Spanish is more predominant and it comes more naturally to me in most cases, but the beauty of speaking these two languages is that you can communicate more. There are some things that cannot be expressed as easily in English as they can be said in Spanish, and vice versa, so sometimes I find myself trying to find the right words to say something, and the more accurate way is to say it in the other language. I dream in colors too, and I like to remember that the next morning.
TDE: In what other productions have you dazzled the audience besides A Mexican Affair?
RR: I love singing and dancing, and I think that when you put that love forward in anything you do, it shows, and that's when you earn an honest applause from your audience. I played Bernardo in West Side Story last summer with Arkansas Shakespeare Theatre, and the greatest thing about playing him, besides the incredible score and the amazing company that I was so fortunate to work with, was that, like Bernardo, I am an immigrant; I love dancing, I love spicy romance, and I am very protective of my family and friends. Even though I connected with the role very much, it was a challenge, which made me enjoy it even more.
Likewise, BABEL, another show I recently did in New York directed by Jeremy Williams, I learned a new style of acro-dance theater to perform. The vulnerability that the story required was exquisite to the audience, and the different things that the audience saw watching the show, as we heard in the talkbacks, was immensely inspiring.
During the last production I worked on with Calpulli Mexican Dance, revolving around the Day of the Dead, I also earned positive comments from the audience and fellow dancers. My role allowed me to explore different styles of dance and it was challenging acting-wise. My character had to understand the connection between the living and the dead, and to recover his hope of meeting his lover happily ever after, after life in this world.
Photo credit: Lloyd Mulvey.
TDE: Tell our readers about being awarded Cultural Representative of Veracruz. What an honor!
RR: It was a great honor, in deed! I was awarded in 2011 for promoting Mexican culture abroad, and I couldn't be more proud. I came to New York to study musical theatre performance and have found great opportunities to apply all that I've learned to traditional Mexican dance. It's great to discover a deep appreciation of Mexican culture, for all its traditions, colors, music, art, dance and food... And I believe that adding a theatrical layer to my work is very appealing to directors and interesting to the audience. The award has encouraged me to continue being a good representative of Mexico, to create more works that showcase the richness of my culture, and to highlight Mexico's contributions to the culture, economy and society of the United States.
TDE: It's near impossible to picture you messing up a role – you're so suave – but I'm sure it's happened, as it does to all professionals at some point in their colorful careers. How do you propose getting over a blooper?
RR: The best you can do is have fun with it, learn from it, and spot anything that you need to watch out for the next time so you can laugh at that blooper later on. I have swapped lyrics, missed steps, forgotten lines, cracked… but all that has just taught me that no matter how comfortable or experienced you feel, you need to stay present in the moment and rehearse. Practice! And never make a bid deal about it. If you mess up, be Mexican and laugh about it, go with it, and when the time comes: fix it.
TDE: Is there a role, a tale or a theme you'd like to tackle in the future?
RR: I want to do it all! I want to be the Mexican version of a mix among Frank Sinatra, Bobby Darin, Michael Bublé, Tony Yazbeck, Jamie Cullum and the jazz scene of Latin America. I would like to sing duets with Mexican greats such as Armando Manzanero, Tania Libertad, Lisset, María del Sol and Magos Herrera. I would love to do a movie musical with lots of dance. And theater! One of my favorite animated characters when I was a kid was Aladdin. I would love to be part of the musical and if they ever bring the Disney production to Mexico, I would love to play the lead role. One of my dream projects is to voice an animated Disney character for Latin America.
TDE: Who should audiences bring as a plus one to A Mexican Affair?
RR: They should really bring their significant other. I love seeing couples feeling the romance and not being shy to express their affection. When I see that in the room, I feel like Sebastian in "The Little Mermaid" singing, "Kiss the girl" Haha! But audiences can also bring their parents or family members for a fun evening out. This is a show for everyone who loves music, and the music in the show is timeless. The sound of these arrangements is new and fresh, so the people who grew up listening to these classics on the radio and on old records will feel as if they are hearing them for the first time, but also be transported in time. And the people who are new to this music will feel connected to the romance, because they have a young and modern approach. You can bring a group of friends or invite anyone connected to the immigrant experience. You should bring anyone who wants to fall in love.
---
The Dance Enthusiast Asks Questions and Creates Conversation.
For more of The Dance Enthusiast Asks, click here.
Share your #AudienceReview of this performance or others for a chance to win a $75 giftcard to Trader Joe's.