The Dance Enthusiast Asks...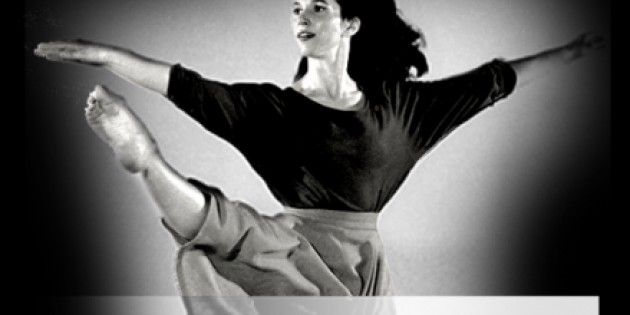 The Dance Enthusiast Asks, " Quickly, without thinking too hard, Who are the 10 artists who most inspire you?"
Rebecca Rice, Choreographer and Artistic Director of Rebecca Rice Dance in Boston,MA,  gave me a list of the first 10 people who came to her mind as inspirations. I spent a good part of the morning looking up her list on youtube and vimeo. Instead of words in a biography ,which can fall flat, (I have included links to written bios) I wanted to show, as best I can with the internet as my resource, who these artists are/were.  It was so much fun to be reminded of their work and a  great opportunity and pleasure  to see what moves the talented Rebecca Rice, I feel I have a greater apprecation of her aesthetic : musical, mature, inventive, elegant and humane. In a sense, I feel I have met Rebecca's artistic  family ( though her blood family all is also very artistic  Aunty Carolyn , is Carolyn Brown,who danced with Merce, and her grandmother was a Denishawn Dancer who passed that legacy to Rebecca's mother, aunt,  sister and Rebecca.)

If anyone has better suggestions for video choices, I will take them. I chose pieces that are short and if the choreographer appears in them all the better.  I am only sorry we don't have video of Mark Taylor. His choreography was  witty, musical,and deeply felt. I enjoyed working with him as a dancer for many years.... Christine
                                                                              
                                                                                
Rebecca Rice
www.rebeccaricedance.com

Rebecca Rice-Choreographer and Artistic Director of Rebecca Rice Dance-(short bio...more)
Rebecca spent her early years as a student of classical ballet and Denishawn Dance, training in Massachusetts with her grandmother, Marion Rice, who studied in the early 1900's in Boston and performed with Ruth St. Denis and Ted Shawn. Her work focuses on creating new movement ideas that blend the elegant design-oriented, musical style of ballet with the creative, innovative elements and energy of 21st Century modern dance.She performed her own dance work in France and throughout the United States, including being presented recently by the Jacob's Pillow Dance Festival, Boston's Bank of America Celebrity Series, and the NYC American Dance Guild. Her performances received the Best of Boston awards from both the Boston Herald and the Boston Phoenix in 2003. Tedd Bale of the Boston Herald says Rebecca's work is "extraordinary…inventive…stunning."
---
Rebecca's Top Ten List :
1. Bill Evans



2. Mark Morris



3.Paul Taylor



4. Jiri Kylian

  


5. Mats Ek



6. Merce Cunningham
   

7. Margie Gillis


8. Alwin Nikolais

9.Mark Taylor
a wonderful choreographer who had a company for many years in New York City,Mark Taylor and Friends,
was Artistic Director of  The Dance Alloy in Pittsburgh  and now focuses on Body Mind Centering Work. ( have yet to find a video)

10.Susan Marshall

---
The Dance Enthusiast Asks questions and creates conversation.
For more of The Dance Enthusiast Asks, click here.
---
The Dance Enthusiast - News, Reviews, Interviews and an Open Invitation for YOU to join the Dance Conversation.