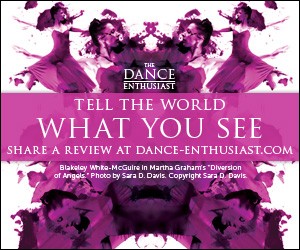 Related Features
The Dance Enthusiast Meets The Bessie Nominees...(Part 1)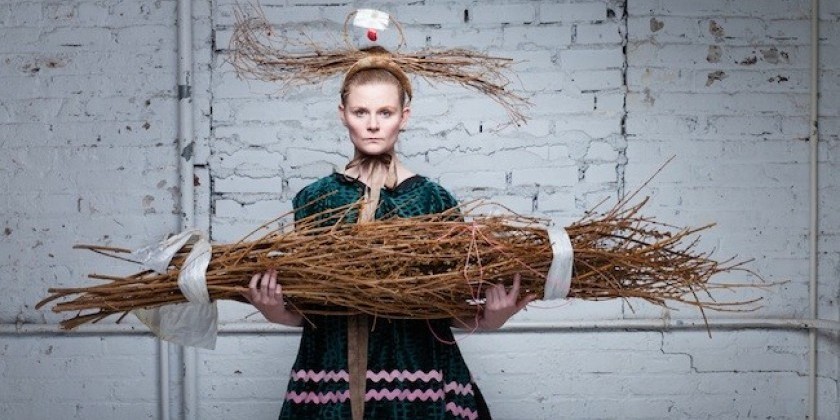 Suzanne Bocanegra (OUTSTANDING VISUAL DESIGN nominee) Chats with The Dance Enthusiast
A. Nia Austin Edwards Asks for The Dance Enthusiast
---
A History of The Bessies : The Evolution of The Dance and Performance Awards
Established in 1983 by David R. White and originally produced by Dance Theater Workshop, the Bessies, named after the dance educator and mentor Bessie Schonberg, were geared mainly toward experimental, non-commercial work and were in dire need of a makeover." These were the words of Gia Kourlas in her 2010 New York Times Article "Bessies Are Back After a Hiatus, Primed for a Major Makeover." See Article Here

The Bessies have a rich history of honoring the best and brightest in the field of dance. In the three years since its return under the direction of Lucy Sexton and in collaboration with Dance/NYC, the Bessies has announced new venues, new committees, and new categories all with the goal of "making the world care about dance."

It is what Elizabeth Streb was quoted saying in 2010: "I want to have the entire United States care about this field...The award ceremonies have to reach another set of ears and eyes." See Article Here It is what Kourlas questioned in 2012: "But I also get the sense that Ms. Sexton's struggle is about something more profound than handing out awards. How do you make the world care about dance?" See Article Here It is that fierce caring about dance that brings each body, finely adorned, to a seat to witness and honor the best of dance each year.

Whether or not we agree on category names or selection committee members, we recognize the achievement of a Bessie award. The expansion of this achievement has also allowed us to question what makes a dance. Growing committees and ever developing categories investigate the collaborative elements and invigorate the multiplicity of the art form.

In the coming weeks, The Dance Enthusiast will offer you interviews with choreographic collaborators: composers, designers, and performers. Choreographers indeed make dances, but what else (and who else) does it take to create a comprehensive artistic experience worthy of an illustrious New York Dance and Performance Award?
---
Meet Suzanne Bocanegra (OUTSTANDING VISUAL DESIGN nominee for costume design for Ich, Kurbisgeist by Big Dance Theater at The Chocolate Factory)
Bocanegra is a recipient of the Rome Prize. She has received grants from the Pollock-Krasner Foundation, the Joan Mitchell Foundation, the National Endowment for the Arts, and the New York Foundation for the Arts. Her recent work involves large-scale performance and installation, frequently translating two dimensional information, images and ideas from the past into three dimensional scenarios for staging, movement, ballet, and music.
Costume designed by Suzanne Bocanegra. Photo Serling 2013.

A. Nia Austin-Edwards for The Dance Enthusiast: When did you begin designing costumes?

Suzanne Bocanegra: This year.

TDE: Have you always known you would be a designer?

SB: I've wanted to be an artist as long as I can remember. Designing costumes is part of that.

TDE: If you had to describe your creative process in only 5 words . . .

SB: I don't think I can.
Costume designed by Suzanne Bocanegra. Photo Serling 2013.

TDE: How would you describe the relationship between movement and costume?Does one inform the other? Are they simply lucky to exist in the same space and time?

SB: The more important relationship is between the costumes and the ideas behind the piece -- in this case, Sibyl Kempson's play. I make the costume first and the performer figures out how to move with it second. I feel lucky if the performer can actually move in whatever I make for them. :)

TDE: Can one exist without the other?

SB: Yes, I can imagine a costume in which you couldn't move at all-- and of course, no need for a costume to move. Think naked people.

TDE: What has been your biggest challenge in your artistic journey?

SB: Surviving!

TDE: How did you and Big Dance Theatercome to work together?

SB: I'm friends with Annie B and Paul Lazar (the founders of Big Dance Theater). I met them at my birthday party 6 years ago. We've been talking about our work together ever since.
Costume designed by Suzanne Bocanegra. Photo Serling 2013.

TDE: How would you describe your collaborative process forIch, Kurbisgeist?

SB: It was just like making sculpture and then showing it to your friends to critique. And then doing that again and again and again.

TDE: What's next for you and forIch, Kurbisgeist?

SB: We have a run at New York Live Arts opening on Halloween. I'm also making a series of photos of the actors in their costumes that I'm hand painting.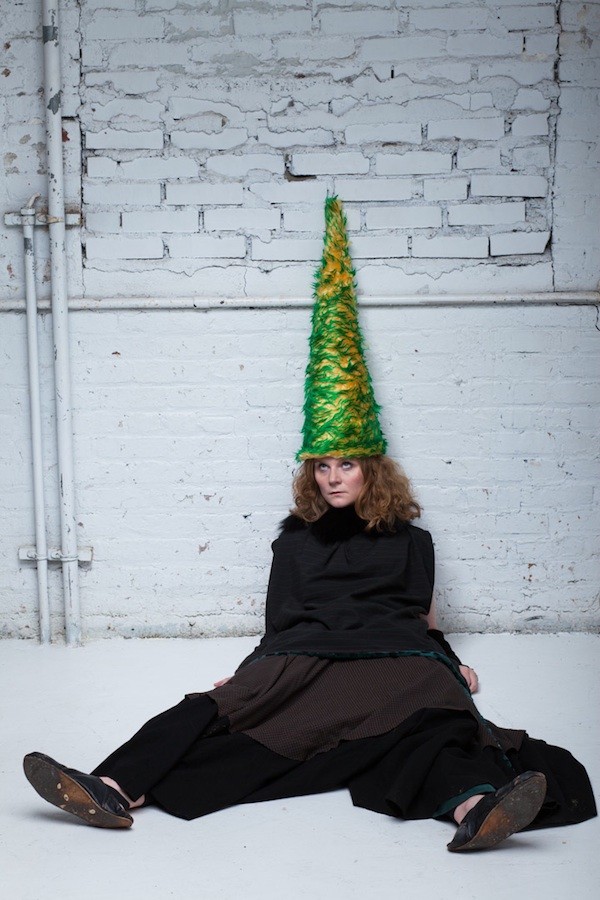 Costume designed by Suzanne Bocanegra. Photo Serling 2013.

TDE: What do you do when you're not working on costumes?

SB: Make my work. It's my favorite thing to do. I have a piece called "Bodycast, an Artist Lecture by Suzanne Bocanegra Starring Frances McDormand" that will be at BAM in December. I also have a film called "When a Priest Marries a Witch an Artist Lecture by Suzanne Bocanegra starring Paul Lazar" that should be finished any minute now!

TDE: Do you have a favorite designer or label at the moment?

SB: Paul Harnden.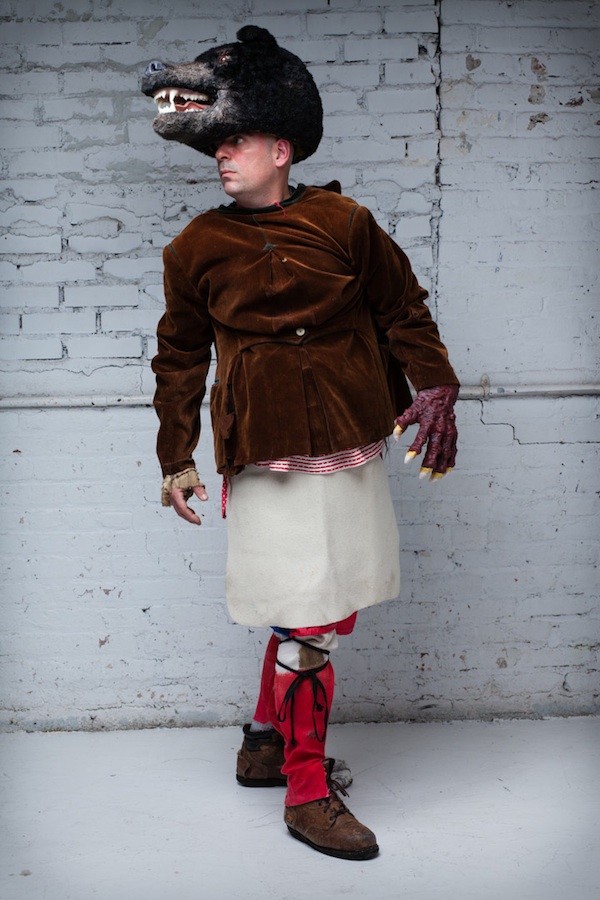 Costume designed by Suzanne Bocanegra. Photo Serling 2013.
Learn more about Suzanne and her work at suzannebocanegra.com (
http://suzannebocanegra.com
).
AND GO TO THE BESSIES AT THE APOLLO! for more info about The BESSIES click
here