The Dance Enthusiast (Philadelphia) Asks BalletX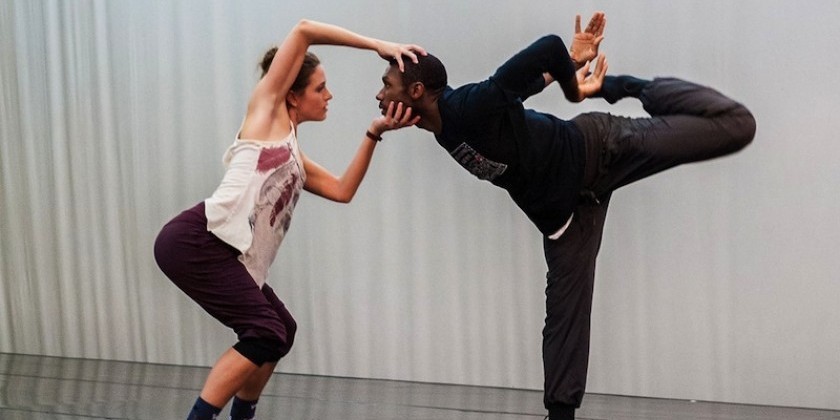 Philadelphia prepares for BalletX's fall concert series featuring 3 world premieres
Co-Director Christine Cox and new dancer Zachary Kapeluck discuss this weekend's fall concert series
Wednesday-Sunday, November 20-24
8 p.m. *Wed.-Fri., 2 p.m. & 8 p.m.* Sat., 2 p.m. Sun.
*Wednesday and Saturday have pre-performance Q & A sessions
Starting at $22, click The Wilma Theater for Tickets
---
Roger Lee for The Dance Enthusiast: What is the mission and artistic intent behind BalletX?
Christine Cox: BalletX's mission is to expand the vocabulary of classical dance for all audiences. We strive to produce works of the highest quality and cultivate in our audience an appetite for bold, new dance. BalletX has launched several audience enrichment programs—including a new one this 2013-14 Season called "The X-Process". "The X-Process" is comprised of events (plus an online component with a new BalletX blog, The X-Blog) meant to bring the BalletX audience closer to the company and closer to dance. We have esteemed dance critic and author Elizabeth Zimmer coming from New York to led two events per series that will explore a variety of questions and topics around dance that we hope will educate and excite our audience.
TDE: BalletX works closely with guest choreographers. How this impacted the company and viewing audiences?
CC: Part of the BalletX mission is to unite world-class choreographers with our company of highly-trained dancers. We have been very fortunate to work with outstanding choreographers like Nicolo Fonte, Jodie Gates, Jorma Elo, Annabelle Lopez-Ohcoa, among others. Working with such high caliber artists in creating new work has allowed the BalletX dancers the unique opportunity to be central players in the creative process and has given BalletX the chance to bring first-class world premieres to our audience and to the Greater Philadelphia area as a whole.
Zachary Kapeluck: It was a long process, especially considering that we were often on tour while rehearsing for this show.  Working with three different choreographers was both mentally and physically challenging as we had to adapt to the style and mindset of each person. Having three world premiere pieces set on us at the same time was a huge undertaking, and I feel that it took the combined efforts of all the dancers to make this show a success.
BalletX Dancers Colby Damon and Andie Yorita.
TDE: How does the company prepare for concert series and tours?
CC: The rehearsal process for a new series usually begins two months in advance. As many of our choreographers come to Philadelphia from other parts of the US and the world, we only have a certain amount of time to work with them. The weeks leading up to a show are an intense time with the choreographers working closely with the dancers from 11am to 6pm every day to create their new pieces. The company prepares its tour rep usually in a one to two week process. Our Ballet Mistress, Tara Keating, learns every dancer's steps and then sets the work on the dancers in the studio.
TDE: What is BalletX's latest concert series about?
CC: The three premieres this Fall Series are all very different, and I think audiences will really love the variety in this program. For example, Adam Barruch's piece If the heart runs reflects on the interior landscapes of the human experience and features an original score by composer Roarke Menzies. Gabrielle Lamb's work HeedfulNeedful dives into family genealogy and ancestry, and is set to music of Philip Glass and other composers. Matthew Neenan's new piece, There I Was, features BalletX dancer Colby Damon playing the guitar live on stage, and the piece is about the relationship the company has with pushing their physicality to the extreme!
Audiences can expect to see three unique original new works, hear a variety of music that spans from ambient to Tom Waits, and be mesmerized by the outstanding artistry and athleticism of the BalletX dancers. 
ZK: The upcoming concert series will be a very diverse show.  Each piece is totally unlike the others and the audience will get to see the full range of the company in terms of its ability to shift from a piece based more in the realm of standard ballet technique to another with foundations in modern movement.  The show will also give the music lover a reason to be excited, as one of the pieces will be accompanied live by one of the company's own dancers on the guitar.
Audiences should expect to be impressed by the company's ability to adapt the personal style of the three choreographers featured in the program.  And of course they should come expecting to be both entertained and intrigued by the dancing on stage.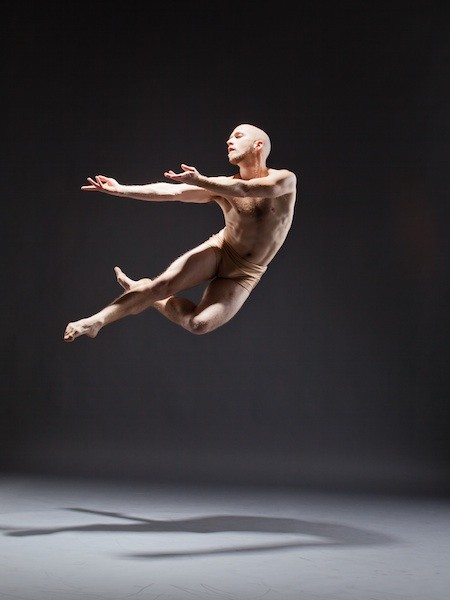 BalletX Dancer Colby Damon. Photo by Alexander Iziliaev.
TDE: Where do you see the company going both artistically and administratively within the next 5 years?
CC: In the next 5 years, I see the company putting on larger scale productions that may be focused on a single choreographer and around one idea. I think it can be challenging to try and always realize three different choreographer's ideas within a given series. Although we have a blast doing it and always learn a lot, in the future we may want to narrow it down to a single choreographer and a singular idea.
I also see us working with more collaborators and moving into live music whenever possible. I miss hearing the sounds of musicians warming up in the pit, and I think live music always makes a performance stronger.
Administratively, I see us strengthening our current team and spreading the company to new and different parts of the world while always doing our best represent our amazing city-Philadelphia!
TDE: What is your fondest moment from working with BalletX?
CC:  My fondest memory thus far is receiving standing ovations every night this past summer after our very first full-length evening work, Beautiful Decay by choreographer Nicolo Fonte. We invited dancers Manfred Fischbeck and Brigitta Herrmann to dance with the company, and it was a truly powerful and incredible moment for the company. 
ZK: Thus far, my fondest moment with BalletX was performing in Nicolo Fonte's Beautiful Decay in BalletX's summer series in July.  It was an amazing project to be a part of, and was also my first time performing with the company, which made it especially exciting for me.