DANCE/FILM FUSION: Indrani Kopal's Cannes Selected Film, Focuses on Susan Slotnick's Dance Program for Prison Rehabilitiation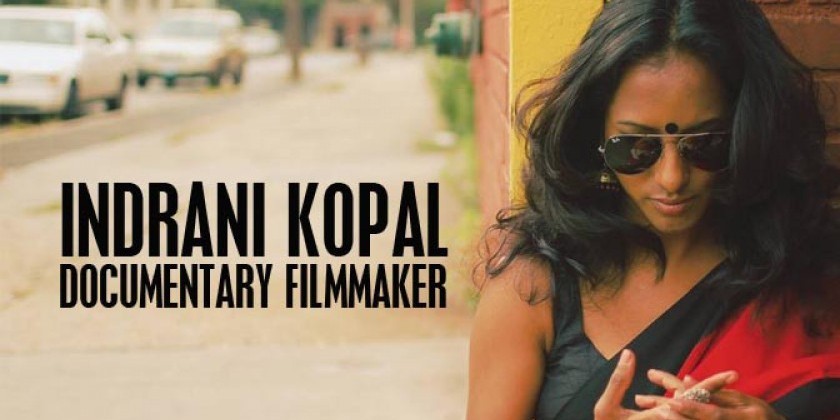 The Malaysian Filmmaker's Work,"The Game Changer" is one of the 20 out of 500 Documentaries Selected to be Shown at the Cannes Film Festival
About The Game Changer
Synopsis: Every Sunday afternoon for the last seven years, Susan Slotnick drove an hour up the mountains to the Woodbourne Correctional Facility, a medium security prison for men, to teach modern dance. The lives of men whom she touched have never been the same.
 
The Game Changer, directed by Indrani Kopal,  was an official selection at the 68th Cannes Film Festival (May 13-24) in two categories: The American Pavilion Emerging Filmmaker Showcase and the Short Film Corner (SFC).
---
About Indrani Kopal: Various stints and plain serendipity led Indrani Kopal to producing The Game Changer. Kopal got a foot in the door as a film/TV lab technician at Limkokwing University, majored in web broadcasting, and then became a TV producer at Malaysiakini. (Reader Note: *Malaysiakini -English for "Malaysia Today" - ranks among the most read news sources in Malaysia. Published in English, Malay, Chinese and Tamil, the non-government owned news agency is both lauded and condemned for its daring coverage of controversial topics.) The Fulbright scholar went on to pursue a two-year terminal degree (MFA) in documentary filmmaking at Hofstra University, Long Island, NY. After years of documenting matters of social justice in Malaysia, Kopal decided that her new focus in New York would be light and artistic subjects.
Visit her official website here: http://www.indranikopal.com/
---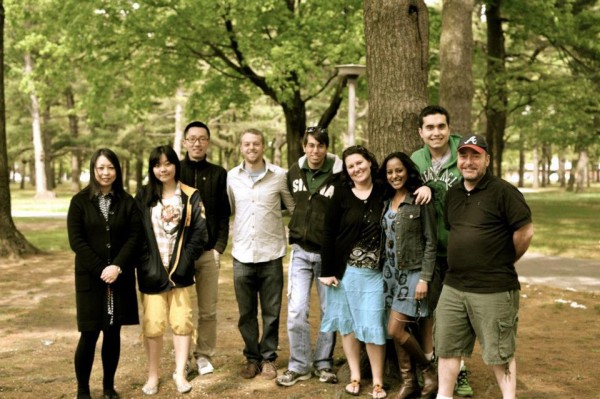 Hofstra's Documentary Filmmaker's Club (DFC) © Indrani Kopal.
Sammi Lim for The Dance Enthusiast: How did you fall in with *Malaysiakini TV prior to pursuing your studies at Hofstra? And what was the most instrumental lesson you took away from your time with the newscast?

IK: I had quite a journey before I came to Hofstra. I feel like everything I did in my life led me to this moment of producing The Game Changer. Before Malaysiakini, my journey started as a film/TV lab technician at Limkokwing University. Then I become a TV producer before deciding to move on to journalism. In 2006, I went to back school to complete my degree, and I majored in Web broadcasting and joined Malaysiakini as a video journalist. As a video journalist, I was making multimedia feature news videos and always dealt with real people with real issues. I loved my job of meeting people and being able to document their stories; it was such an honour to be let into their lives like that. It was addictive, hearing these stories and sharing them. They changed many lives... And I learned the power of storytelling and what the are capable of doing - to bring change, to inspire. I dealt with many issues: from death in custody to poverty; from estate eviction to temple demolition. Social justice has always been a central theme of my Malaysiakini documentaries. When I came to New York, I wanted to do videos that were light and artsy - to explore genres that I never attempted before.
Many events eventually led me to Susan and the making of The Game Changer... This project is extremely personal.
---
TDE: Am I correct in assuming that you're a dancer?
IK: I am a Classical Indian dancer. Towards my late 20s, I took up salsa and finally discovered and fell in love with Argentine Tango. Dance saved and healed me at a point in my life when I needed help. I was a prisoner in my own body. Dance helped me express myself, calmed my soul. My dance teacher, Mrs. Indira Manickam, was my idol and my "Susan Slotnick."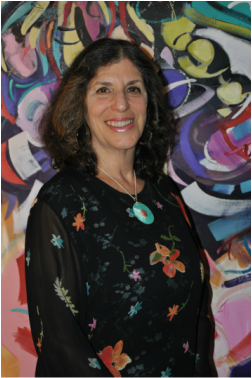 Susan Slotnick: Dancer, choreographer, and the inspiration behind "The Game Changer."
TDE: Is that what moved you to reach out to Susan? How did you first hear of her work?
IK: When I arrived at Hofstra in Fall 2012 to do my MFA in documentary filmmaking, I had already started to list theme for my thesis. "Rehabilitation Through art" was one of them.
That following Spring 2013, we went on an excursion to The Living Museum at Creedmoor Psychiatric Center in Queens, New York. It was right after that visit that I firmly decided to pursue the concept of arts and healing and rehabilitation journeys – by relating them to my personal experience.So, I started looking for subjects and stories on rehabilitation when I found Susan Slotnick's article on Saratogian.com titled "A day of dancing — in prison."
The minute I finish reading the article, I didn't even think twice. I knew that it was my story and that I needed to get in touch with her. It wasn't easy. Few of my attempts to contact her through an NGO were dismissed because I was a student. Then I found her on Facebook – didn't expect her to reply, but when she did, she changed my life and it has never been the same again.
---
TDE: What was it like spending so much time at the Woodbourne Correctional Facility during the film making process? Did the environment take a toll on your emotions?
IK: I did not spend any time in the facility - I wasn't allowed to. So instead, I decided to make a film about Susan and her guys who got out of prison. All the prison shots are home videos belonging to Susan. She has been filming the process for a long time.
Anyhow, my experience at Malaysiakini was so rich. Over time, it helped me to grow stronger - emotionally and spiritually. If you see some of my past works, they are far more intense in terms of subject and environment, so I would not worry about spending time in prison at all.
Watch the Official Trailer for The Game Changer:
---
TDE: The Game Changer has been selected for screening at a whopping number of film festivals; 14 to be exact.
Being selected by Cannes must have been like the icing on the cake! Out of 500 films submitted to the Emerging Filmmaker Showcase, only 20 were chosen to be part of the program.
Ironically, you weren't initially keen on submitting your film to the festival, thinking it would suffice to upload the film on Youtube. All that mattered to you was sharing the film asap. Comments?
IK: There's more to this process. There are many reasons as to why some films fare well in festivals and some films are published online immediately. As a documentary producer for Malaysiakini, I was paid to make films that are always about current issues and they require immediate publication. It's always about who makes the news first. But in the real world of documentary filmmaking, I learned that this is not at all the case. First of all, no one pays an independent filmmaker to make her films; the long labour of grant seeking itself takes months if not years. So after begging the world and spending every single cent to make the films we want to make, we go into festivals hoping that the film will be picked up by anyone - TV, other festivals, distributors - whom we can sell the film to and make money. This is still just the surface; there's a lot more going on in the process.
All the things I had no idea about before… You know the metaphor of giving birth and nurturing these films like babies? To me they are the same. I think I skipped the nurturing part when I was overlooked the festivals.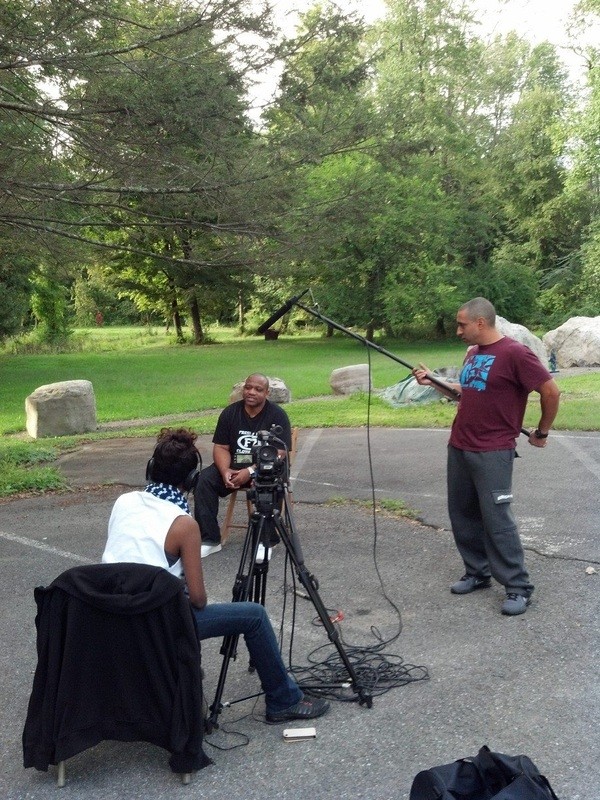 Indrani at work.
---
TDE: How do you hope to shift spectators' perceptions via The Game Changer?
IK: Simply, I'd say, I do expect two things to happen:
a) To create awareness about the prison rehabilitation and educational program and the volunteering opportunity for those who believe in giving others a second chance.
b) By looking at the success story of Susan Slotnick and her dance program… To inspire others to explore dance, movement and self expressive art forms as healing channels to empower and transform lives.
---