Related Features
Contribute
Your support helps us cover dance in New York City and beyond! Donate now.
Valentina Kozlova On The 40th Anniversary of Her Defection From The Soviet Union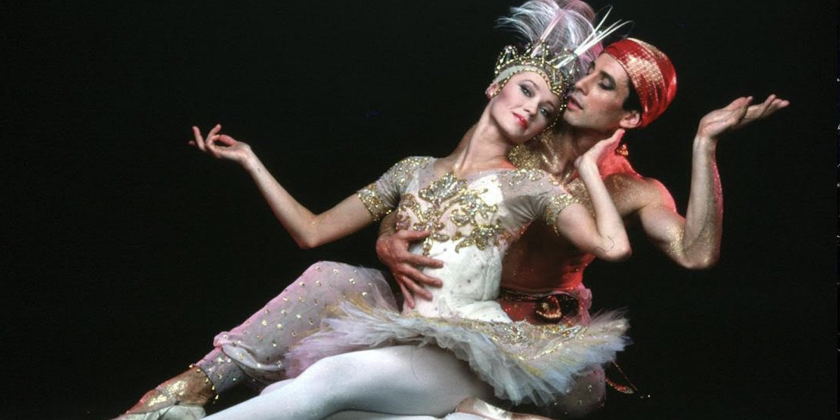 From Valentina Koslova's Publicist, Audrey Ross:

Symphony Space decided to close until April 1st, which causes the cancellation of the 2020 Kozlova International Ballet Competition. The theater is already booked for March 15-19, 2021, and the celebrations will take place then - bigger and better! - just one year later.
Thanks, and stay well.
— Audrey
Valentina Kozlova and Leonid Kozlov, both principal dancers with the Bolshoi Ballet, defected when the Company was performing in Los Angeles in 1959. To celebrate this milestone, they will be reunited on stage in a Gala Performance, along with guests that include Brooklyn Mack, former VKIBC gold medalist and dancer with the English National Ballet; Clement Guillaume, former VKIBC Silver Medalist and dancer with the Columbia Ballet in South Carolina; Justin Valentine, former VKIBC Silver Medalist and recipient of a one-year scholarship to the Vaganova Academy in St. Petersburg, in a contemporary solo by Nina Buisson; video showings of Valentina and Leonid, et cetera. 
About VKIBC: http://bit.ly/vkibc
---
Sammi Lim for The Dance Enthusiast: Can you paint a picture of your eventful move to Los Angeles in 1959? Was there any resistance from the KGB?
Valentina Kozlova: As much as we had in our heads planning to move, it was spontaneous. We had to finish our Bolshoi tour so as not to put the Bolshoi Ballet in jeopardy. The defection took place after our last performance; it was not organized ahead of time, but at the last second, as our careers looked very promising if we returned to the former Soviet Union. Also everyone—and us in particular—was heavily under watch.
I can't talk much about it since I just wrote a book mostly about my life in the former Soviet Union, my time in the Bolshoi and the defection. The book was to be printed for the 40th Anniversary, but I am delaying. Simply too much on my plate.
Valentina Kozlova in the Broadway production of "On Your Toes." Photo copyright of the artist.
Have you and Kozlov, who now resides in Aruba, stayed in touch since your Bolshoi days?
Valentina Kozlova: I was and remain very close with Leonid.
What dance(s) have the two of you agreed on for your reunion? Was it an easy decision?
Valentina Kozlova: The idea of the celebration was mine and sponsored by me. I also chose all the materials and dances. However, I did fly to Aruba in January to discuss a few matters with Leonid; he has an enormous library and archival material of our photos and videos. We worked together to chose some clips.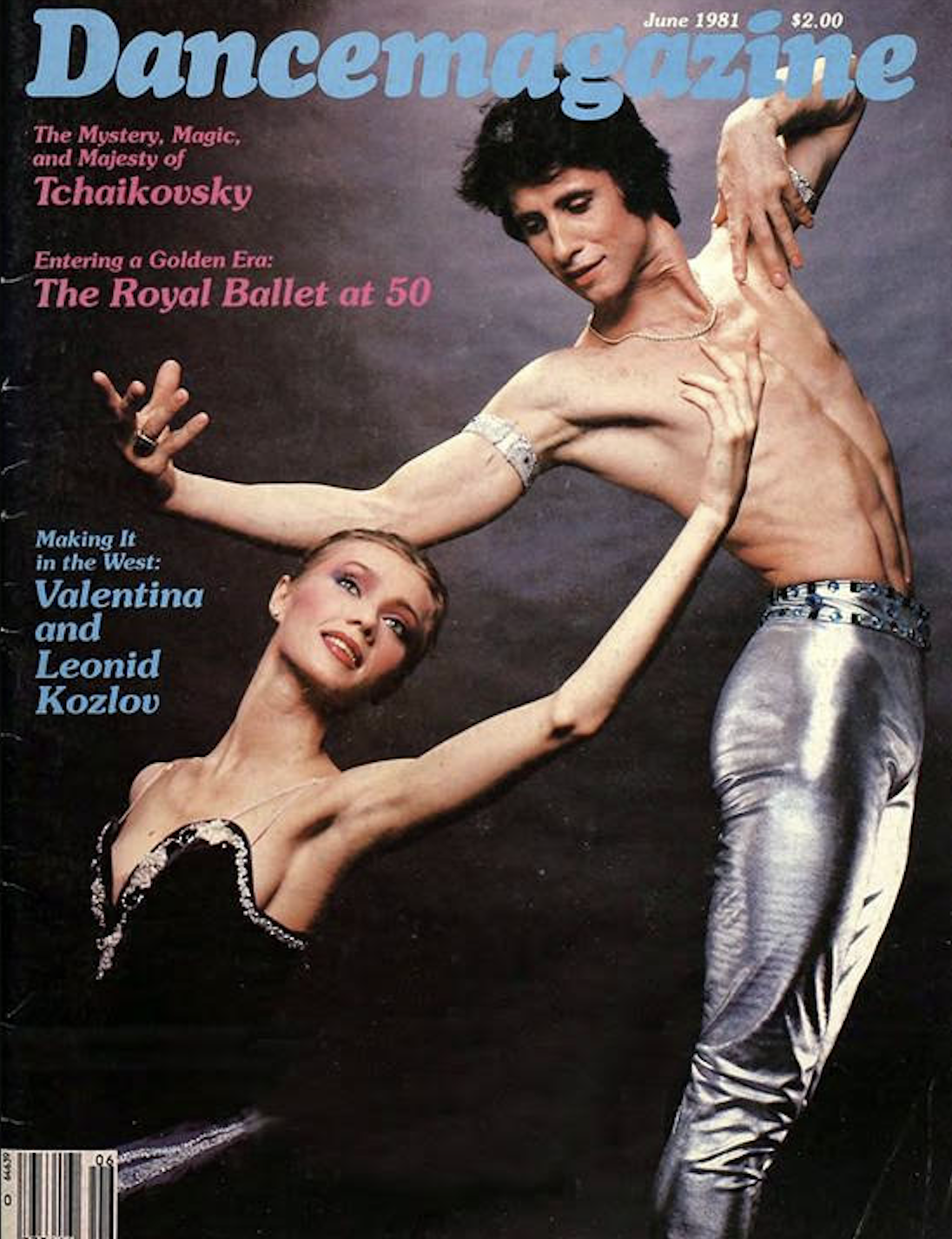 Dance Magazine cover featuring Valentina Kozlova and Leonid Kozlov, June 1981.
Three special guests at this year's performances include: Brooklyn Mack, Clement Guillaume and Justin Valentine, who have respectively won the gold or silver medals at the VKIBC. As one of the judges, can you say what differentiated these artists from their contemporaries?
Valentina Kozlova: I had to turn down a lot of talent due to the sheer amount of participants (we give each dancer his or her own individual stage) and it was impossible to manage their rehearsal times due to the theater's time limitations. 
Brooklyn Mack' s international career started from our competition, when he got his first Gold. I was also responsible for his first performance in Russia/Kremlin. So now he is a Star. All others were chosen by me because of similar scenarios. However, some of them can not come due to coronavirus. I will show a video on a big screen of South Korean contemporary ensemble, however. 
Any advice or words of encouragement for this year's competitors? 
Valentina Kozlova: We have to preserve the art and not the tricks in classical  dance. Early competitions in Varna and Moscow were about art (technique is simply the language). It is forgotten now. Especially in many other present competitions and among judges. This is why I choose our judges very carefully; most were my colleagues at my time of dancing and I appreciate their values as much as mine.
---
The Dance Enthusiast Asks questions and creates conversation.
For more of The Dance Enthusiast Asks, click here.
---
The Dance Enthusiast - News, Reviews, Interviews and an Open Invitation for YOU to join the Dance Conversation.