Dance Enthusiast, What are you Excited About this Fall 2016?
Things We Are Enthused About...
Christine Jowers (Founder and Editor-in-Chief)
- Excited!? My head is spinning from the one-off performances and other events that I have missed already. The fall dance season doesn't allow an enthusiast time to pull out their "paper" calendar. It zips along, and seats fill up quickly, so pay attention, or you will miss...(I may have missed 5 performances just thinking about what I am excited about.)
Some of my immediate enthusiasms: Reporting on the work lives of dance people across the city and various boroughs; dance and technology; TDE's writers and their passion for dance; BAM's season; Lar Lubovitch's Quadrille at the Joyce; Danspace Project's Platform 2016: Lost & Found; Jessica Lang's premiere at ABT; Dance Theatre of Harlem at the National Museum of African American History and Culture; the CUNY Dance Initiative, Colin Conner's directing of the Limón Company; The New Victory Theater Season for Families;
American Dance Machine for the 21st Century at Steps
; Celebrating 70 years of Diana Byer, director of the New York Theatre Ballet; always the curation of emerging and whatever you call experienced artists these days at Triskelion and Gibney; Sonia Tayeh at New York Live Arts; Tap, tap, tap. I've left much out.
Editor-in-Chief Christine Jowers at an Enthusiastic Event! Photo: Ben Gabbe
I am excitedly advocating
The Dance Enthusiast Audience Review
 program, and hope that all the people who love dance and are disappointed at the lack of writing about it will find a way to participate either by writing, activating their students to, or encouraging their audiences to get involved. Every month we are offering a prize for participation and soon hope to create an app that will make involvement quicker, easier and more fun for audiences.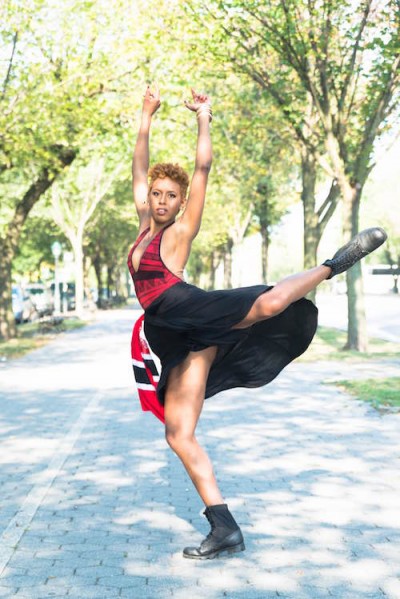 Candace Thompson. Photo: Shoccara Marcus
Our Enthusiastic Events! program always excites me. This fall's theme DANCE: Island to Island-Moving Caribbean in New York City is dear to my heart because my family is from the Caribbean and this heritage has shaped me. The energy I put into TDE is part solar power that comes from being a Caribbeana. The movers and shakers Candace Thompson, founder of the Dance Caribbean Collective, and Nelida Tirado, whose recent show Dime Quién Soy (Tell Me Who I am) found her dancing between the cultures of Puerto Rico, Spain, and New York, will be among our guests panelists. Featured performers (TBA). I hope you all can come to Gibney Dance Downtown to eat, drink, watch, listen, learn, and #getenthused with us. That's on November 16th 6:15 to 9pm (after our election, so we will be ready to party.)  In the meantime, our writers will be sharing short profiles of Caribbean artists who the dance landscape wouldn't be the same without. AND great news, we will live stream the event so more people can be involved. EXCITING.
Nelida Tirado. Photo courtesy of the artist.
---
Erin Bomboy (Editor and Contributor) - In a word, I'm excited about EVERYTHING. Seriously. Fall 2016 is shaping up to be a fantastic season. A couple of things that have my heart racing: Sonya Tayeh at NYLA, Reggie Wilson at BAM, and Natalia Osipova & Friends at City Center. Both Triskelion and Gibney have line ups bursting with talent. Plus, pretty much everything else. As for me personally, I'm excited about releasing my two dance-themed novels in October — a dark one about a ballerina turned choreographer and a lighter one set in the world of competitive ballroom dance.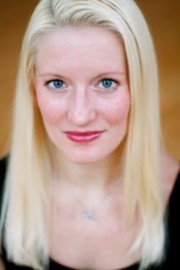 Erin Bomboy
---
Sammi Lim (Social Media Editor and Malaysia-based Contributor)
- Meteorologically speaking, fall in New York City is monsoon season in Kuala Lumpur, Malaysia, so heavy rain showers lurk over the gray horizon here. I envy you lot the fall foliage and Pumpkin Spice Lattes! But on an optimistic note, The Fiery Pixies, a husband and wife circus troupe from South Africa, is conducting a hula-hoop workshop in town soon and I'm all set to swing and swivel!
Sammi Lim
I'm intrigued by the upcoming release of Jordan Matter's newest book Dancers After Dark, which is scheduled to hit the shelves on October 18th. A breathless little bird told me that this time, the model-dancers will be pirouetting in their birthday suits. As if Matter's photos could get any sexier!
---
Trina Mannino (Administrator and Contributor) - September has been a whirlwind in the dance world, and there is still so much to see in the coming months. I'm enthused about Triskelion's new series Damn Good, Lauren Lovette and Annabelle Lopez Ochoa's premieres at New York City Ballet and RoseAnne Spradlin at The Joyce.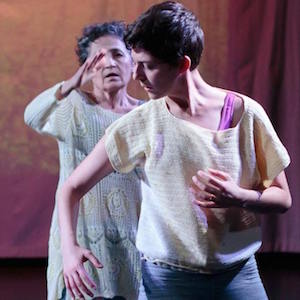 Trina Mannino. Photo: Eric Bandiero
I'm also excited to soak in things outside of dance namely Zadie Smith's new novel Swing Time, Steve Reich 80th Birthday performance at Carnegie Hall, and FX shows "Atlanta" and "Better Things." And shameless plug: I'm looking forward to experiencing the California sun during the MD Kelly Dance's Turf Series where I'll be sharing a duet in Santa Barbara and LA. I'm also co-producing an afternoon of dance and craft beer on November 19 at Green Space in Long Island City, Queens with some pretty spectacular choreographers and homebrewers.
---
Theo Boguszewski (Ads Sales and Sponsorship Manager and Contributor)
- In the dance world: I'm really excited for Nadia Tykulsker's
Saw You Yesterday
. Austin McCormick's (Company XIV)
Paris
is high on my list this fall — his dance/ theater/ burlesque extravaganzas are always wild and entertaining. I can't wait to see
Kyle Abraham
at BAM. Kyle is such a master at moving bodies through space, and I'm always inspired by the physicality of his work. I'm looking forward to checking out Megan Bascom and Dancers in mid-October. Megan has shown
On
with my arts collective in various stages of development over the last year; it is much different than her other work, and really brings to the surface her sharp wit and sense of humor. I look forward to seeing it at beautiful Dixon Place! 
The Hoover Dam Collective
, an interdisciplinary arts collective that I've headed since 2010, just produced a big fall show at The Sloodge in Park Slope, featuring work from several of my very favorite choreographers, including Megan Bascom, ChristinaNoel and The Creature and The Lovelies.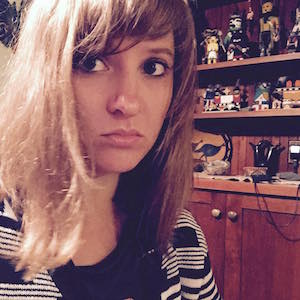 Theo Boguszewski
For the last few years, I've coproduced folk/ bluegrass festivals on the summer and winter solstices that take place as part of Make Music New York. This year our winter solstice event is Flatfoot Flatbush, a flatfoot parade up Flatbush avenue on December 21st. Flatfooting can be described as "Appalachian tap dancing,"  — it's similar to clogging, but can be done in any footwear. Flatfoot Flatbush offers the opportunity to learn to flatfoot, and then incorporate those skills into the parade, dancing along to live folk music!
I have a car for the immediate future, so I'm excited to get out of the city more often this fall. I went to school in Westchester County, and I think that autumn in New York is absolute perfection, so I'm really looking forward to some trips upstate, maybe some long hikes, and definitely some apple-picking! 
The first weekend of October I'll be running the Rock n' Roll Brooklyn half marathon, which I'm really excited about. 
I'm heading home to California at the end of September for Hardly Strictly Bluegrass, an outdoor music festival in San Francisco's Golden Gate Park. I'm excited to see some of my all-time favorites, including Kris Kristofferson, Steve Earle and Emmylou Harris — all for free! 

I'm finally facing my fear of singing and taking a six-week group singing class that focuses on the bluegrass style. My entire life I've thought I was tone-deaf, so now I guess I'll find out if that's actually true!
---
Nicole Loeffler-Gladstone (Contributor) - I'm excited to show my choreography in NYC for the first time as part of Triskelion's Split Bill series on September 30 and October 2. I'm looking forward to seeing Baryshnikov in Letter to a Man at BAM. I hope to attend the Springboard X and luciana achugar workshops at Gibney.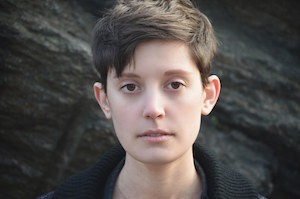 Nicole Loeffler Gladstone
---
Melanie Greene (Contributor) - I'm excited about presenting the beginnings of my new work during the Actors Fund Summer Push Grant Showcase. I'm vibing with curiosity about where it will go next and the people it will be in conversation with...stay tuned! As much as I love dance, I also love and value my time away from dance. It allows me to come back refreshed, inspired, and rejuvenated.
Melanie Greene. Photo: Larry Rosalez
I've recently enjoyed trips to Cuba, Niagara Falls, Pleasantville, Terrytown, and Sleepy Hollow this summer. I'm looking forward to a few more weekend getaways, hikes, wineries, and more to watch the leaves change color and utilize that last ounce of warmth before it gets too cold. I'm excited about the season premieres of "Girls", "Game of Thrones", "Archer", and "Supernatural", and elated to dive into the Cainsville series written by Kelley Armstrong, after having devoured the Otherworld Series — a universe composed of unique, complicated, and strong supernatural women. Balance that with my ongoing research about the cultural and social journey of the African American female, I can't forget the arts and crafts projects...tie skirts, crocheted hats and scarves! Needless to say, fall is looking up!
---
Ann Moradian (Paris-based Contributor)  - I'm excited to share my experience this summer in Greece at the Ricean School of Dance: RICE on Hydra — the Radical Institute of Cybernetic Epistemology focusing on "the Choreography of Humans'. I am attending a conference The Dynamic Interaction of Gesture: Making Sense Together, and a series of ongoing conferences that Aurelian Bory has been leading in Toulouse that look at how to update our systems in dance to respond to the needs, changes, etc. of today.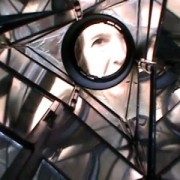 ---
Susan Reiter (Contributor) - The Fall for Dance festival (Sept. 26 - Oct. 8) always gets the energy of the dance season revved up into full gear after the late-summer slowdown. There are two works in the festival that I'm particularly looking forward to. Aszure Barton's AWAA — a full-evening 2012 work that her company has toured to many places — inexplicably still hasn't had a NYC performance. At least we'll get to see a substantial excerpt. Also very promising is the Sarasota Ballet performing Ashton's seldom-seen Marguerite and Armand, with guest artists Alina Cojocaru and Johan Kobborg.
 
ABT's mixed-rep programs during its fall season (Oct. 19 - 30) are my idea of heaven. They offer a chance to see so many of the company's dancers in substantial roles. This season's repertory is meaty and substantial, full of works by major choreographers — Ashton, Balanchine, Ratmansky, Tharp — plus new additions to the rep by Jessica Lang and Benjamn Millepied.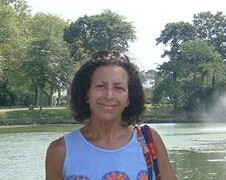 Susan Reiter
 
Sounds of India, the mini-festival (Oct. 25 - Nov. 6) curated by Mark Morris as part of Lincoln Center's White Light Festival, promises to be adventurous and illuminating.
 
Also, part of the White Light Festival, Liz Gerring's latest work (Nov. 10 - 12) is a must-see.
 
Juilliard's annual New Dances program (4 premieres, created for each of the four Dance Division classes) features an especially promising list of choreographers: John Heginbotham, Katarzyna Skarpetowska, Pam Tanowitz and Matthew Neenan. (Dec. 7 - 11).
 
Over in the world of theater, I can't wait to see the off-Broadway production of Sweet Charity, presented by the New Group, starring the always-divine Sutton Foster. Choreography is by Joshua Bergasse — one of the freshest and most inventive musical-theater choreographers working today.
---
Henning Rübsam (Contributor)
- The American Ballet Theatre season at the David Koch Theater at Lincoln Center from October 19-30, 2016. American Ballet Theatre's prima ballerina Polina Semionova is expecting a child in December. That is probably the most important news for the ballet world this season. At age 31, she is at the height of her career and for the sake of the art, I do hope that Semionova does not hang up her pointe shoes. The company's senior dancer, Diana Vishneva, will do just that in the spring of next year and will not be seen in New York until then.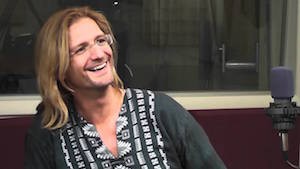 Henning Rübsam 
Meanwhile at ABT a fall season is being planned at Lincoln Center. Luckily it includes a revival of Ashton's Symphonic Variations from 1946. When ABT performed it last in 2003, Stella Abrera distinguished herself in one of the three ballerina parts. Unfortunately Abrera is neither given the chance to revisit her old part nor the challenge of taking on a different one. But there is good news: the wonderfully musical Luciana Paris will be in one of the casts alongside Christine Shevchenko and Cassandra Trenary. The men in the cast are the young Cameron McCune, the glorious Calvin Royal III, and the elegant Dane, Alban Lendorf. To enjoy Ashton's Montones II with Veronika Part flanked by Cory Stearns and Thomas Forster, you will have to sit through the lesser Monotones I. Twyla Tharp's Brahms-Haydn Variations also features the talents of Ms. Paris and Mr. Royal. Best of all, Jessica Lang, an exciting choreographer, who happens to be a woman, gets to create a new work for the company.
---
Deirdre Towers (Contributor) - I am excited about working on the last phases of BELL 8,  a meditative video honoring the dance of the sea, as seen from 3 perspectives, neutral, right and left brain.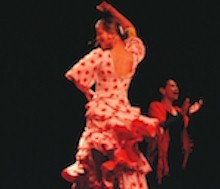 Deirdre Towers
This past June, Long Island City Arts Open offered an installation of one portion of this project. I just heard from Marine Foundation granting me permission to use footage of their coral goddess, a sculpture that acts as an artificial reef in Indonesia. See http://themarinefoundation.org/projects/the-coral-goddess/