Related Features
Contribute
Your support helps us cover dance in New York City and beyond! Donate now.
SOCIAL DISTANCE DANCE VIDEO: The Dance Enthusiast's Moving Visions Editor, Francesca Harper, Curates Baye & Asa's "Second Seed" featuring Sam Asa Pratt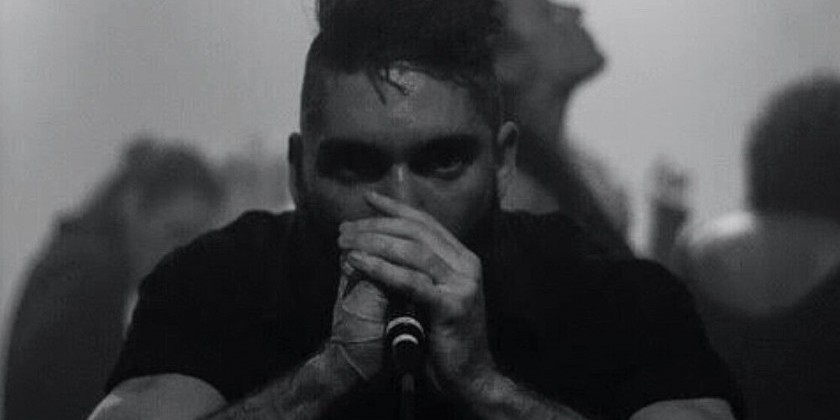 Francesca Harper Features Young Artists Whose Work Inspires Her
Baye & Asa's Second Seed is currently on the festival circuit where it is being received with critical acclaim. To watch the full film, please visit HERE. Movenet is a streaming platform where artists can receive a small passive stream of income for rentals of their media
---
I met Sam while I was working at Sleep No More and was impressed with his maturity.
I remember, when watching him dance for the first time, that  I felt an immediate sense of integrity. He was dancing for himself, from himself. I felt that he knew himself and exactly what he wanted to share. 
It is rare to see a dancer who understands and values the immediacy and power of their presence. This is the gift Sam possesses. 
Later I discovered that he and his collaborator, Amadi Washington have been creating dance films for years as "Baye and Asa."  As an activist, I was heartened and encouraged by their film's powerful mission of confronting race issues head-on.
I had the pleasure of working with Sam again in  Refrigerated Dreams, an interactive performance piece based on Carrie Mae Weems' Kitchen Table Series which premiered at Joe's Pub at The Public. I was a collaborator along with Nona Hendryx and Weems .  I was delighted to dance with Sam and experience his grounded integrity as a partner —  what an absolute gift. I consider Sam one of our generation's trailblazers, and I look forward to witnessing his next creations. — Francesca Harper, The Dance Enthusiast's Moving Visions Editor 2021
---
From THE DANCE ENTHUSIAST ASKS: Maleek Washington, Eriko Iiskaku & Sam Pratt On Special Relationships in Dance  by Sammi Lim
Sammi Lim for The Dance Enthusiast: Harper seems to have a gift for inspiring and uplifting others. On this note, where does the theme of collaboration stand in your own world?
Sam Asa Pratt: I started Baye & Asa with my longtime collaborator Amadi Washington.  We've been creating movement art projects together for the past seven years, and we've known each other since first grade.  Our brotherhood is essential to my creative capacity and foundational to my relationship with dance. 
Read the rest HERE.
---
From IMPRESSIONS: A Trio of Dance Films Curated by MOVING VISIONS Editor Francesca Harper, Featuring Maleek Washington's "Shadow," Willy Laury's "Aurum I: A Memory Film," and Baye & Asa's "Second Seed" by Cecly Placenti
Through the trees, a young white girl (AJ Tasley Parr) runs, seemingly being chased by a Black man and woman. However, when she arrives in a small clearing, we realize these people were actually running to one another. The three are friends, and Parr reaches to embrace Myssi Robinson and Amadi Baye Washington.
Discovering the trio, Sam Asa Pratt, portraying Parr's father, pushes his daughter away from her friends. Parr's mother, portrayed by Marla Phelan, catches her daughter sharply by the neck, then softens to embrace her. We can't help but sense the parents' bigotry and duplicitous nature.
Read the rest HERE
Sam Pratt; photo www.samasapratt.com
---
SAM ASA PRATT was born and raised in New York City. He is the Co-founder and Director of Baye & Asa, a company creating movement art projects. He graduated from Bard College with degrees in Philosophy and Dance and has worked with greats such as Akram Khan Company, Punchdrunk's Sleep No More, Abraham in Motion, Kate Weare Company, and The Francesca Harper Project.
The 2020 Moving Visions Initiative welcomes artists and enthusiasts to guide The Dance Enthusiast's coverage as guest editors. Our guests share their passion, expertise, and curiosity with us while we celebrate their accomplishments and viewpoints.