Related Features
Contribute
Your support helps us cover dance in New York City and beyond! Donate now.
Remembrances of Dudley Williams and "A Song For You" republished from Walter Rutledge's "Out and About NYC MAG"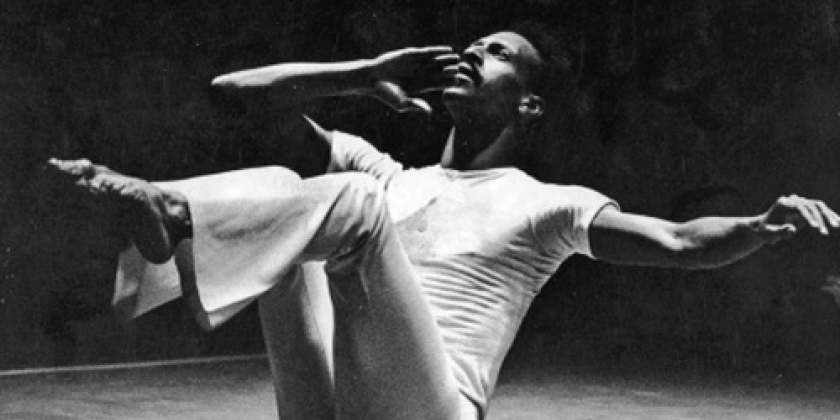 Dudley Williams performs A Song for You. The work was created for Williams by choreographer Alvin Ailey.
---
From Walter Rutledge:
In 2003, I called Ailey Dancer Emeritus, Dudley Williams.  At that time he was a 39 year veteran of the Ailey Company, one year from a forty year milestone as an Ailey dancer. The Bearden Foundation and The Nanette Bearden Contemporary Dance Theater were planning a centennial celebration for renowned artist Romare Bearden. The dance company would present a new work On The Block based on the six panel mural by Bearden, which is in the permanent collection at the New York Metropolitan Museum of Art. 
I introduced myself and explained the project. We wanted him to play an abusive husband opposite Hope Clark. I finished the introduction with "I have called you the Lyric Crown Prince of modern dance but in this work I'm going to need you to be a real son of a bitch".
He paused then quickly responded "I can do that".
This began a working relationship and friendship that would last until his death.
I still miss Dudley's dry wit and even drier Bombay Blue Sapphire Martini. I know that you are still dancing this solo probably with Alvin directing and Donny singing.
In 1972,  Alvin Ailey created the elegiac solo Love Songs for dancer Dudley Williams. The  sixteen minute solo, composed in three sections includes A Song for You by Donny Hathaway; Poppies by Nina Simone; and He Ain't Heavy, He's my Brother by Donny Hathaway. Many  thought of the work as the male equivalent of the female solo Cry (1971).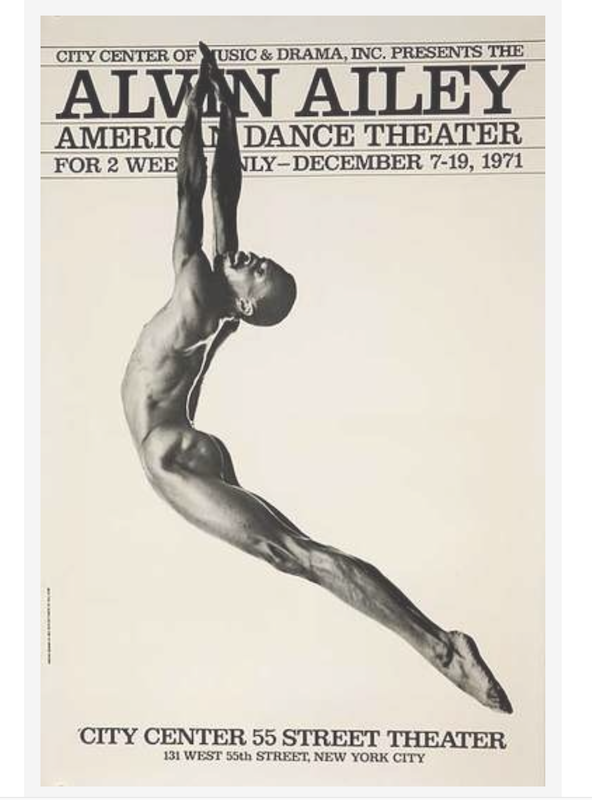 Poster of Dudley Williams in Flight
Dudley said that Judith Jamison introduced him to the Donny Hathaway music and he then shared it with Ailey. One day Ailey called him into the studio and said, "This is for you Chicken", (Ailey's pet name for Dudley) and began to choreograph the opening movement A Song For You. The work provided Dudley, at the peak of his technical prowess, a vehicle to showcase his impeccable lyricism and stage presence. ( for more on this article and dancer, choreographer writer Walter Rutledge click here. )
Read Rutledge's other pieces on Dudley Williams!
Dudley Williams Last Performance, Dance of the Village Elders.
Dudley Williams articles on Out and About NYC
Interview with Dudley Williams on YouTube "Three Black Kings"
---
Walter Rutledge
Walter Rutledge, choreographer, playwright and director, is a cultural commentator who writes on dance, theatre, fine art, fashion and literature. In 2014, he teamed up with the model and actor Adewale Adekanbi to create the popular online entertainment publication Out and About NYC Magazine. Rutledge is presently Out and About's Editor-in-Chief. 
A dance graduate of Temple University, Rutledge began his professional career at the Harkness House for Ballet Arts; advancing from scholarship student, to dancer, to school administrator and company manager of the last touring company. During his tenure with the Harkness Ballet Foundation, he was given the opportunity and encouragement to develop his choreographic and directorial skills. He became choreographer-in-residency and associate artistic director with the Nanette Bearden Contemporary Dance Theatre where he worked and collaborated with world-renowned collage artist Romare Bearden.
Walter has been a guest writer on The Dance Enthusiast and it is always a pleasure to host him in our magazine.