The Dance Enthusiast's Social Distance Dance Video Series - "Getting You to Move From Your Chair" with Dances for a Variable Population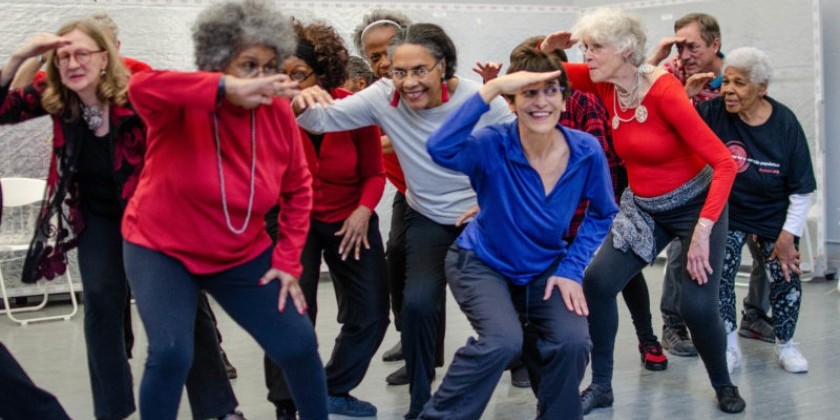 Do What You Can Do and Move What You Can Move!
I don't know about you all, but most of us at The Dance Enthusiast used to be a full-time dancers. 
Dance writers spend  good amounts of time sitting down  for  work.  We crave movement,  but like many people out there,  can't easily find time for a full class.
How wonderful to  discover creative  ideas about what one can do on  a park bench, or a stable ( very stable) chair  from the dance enthusiastic  folks at Dances for a Variable Population.
Check out their ideas for staying active and finding creative movement during social distancing! Click to DVP's website's  page of video ideas here.
Dance IS for Everyone!
( the dance video above is led by Gierre Godley, artistic director of Project 44)
---
---
Says Naomi Goldberg Haas founder of Dances for a Variable Population in an interview on The Dance Enthusiast in 2014.
"I was at the School of American Ballet from  ages eight to sixteen, and I think I still hold to the rigor of what it means to perform. Everyone has to know their stuff. That precision is important. But the idea is, 'let's all particpate in this art work.' 
When I left ballet and started to create, that became very important for me."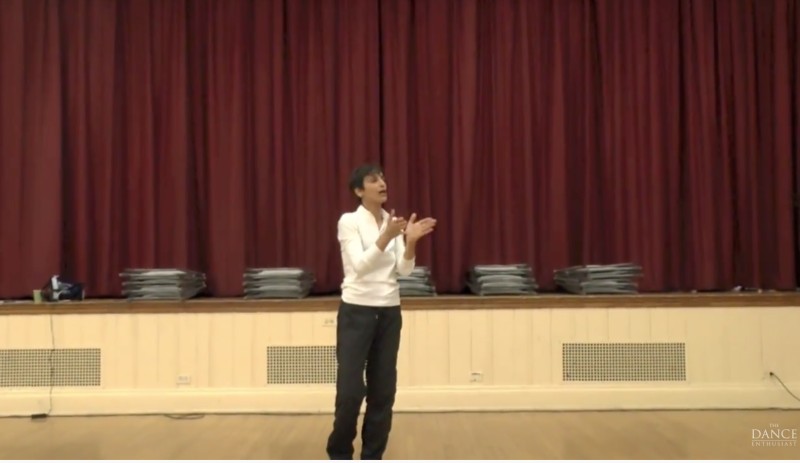 Naomi Goldberg Haas at the Central Harlem Senior Center; from video by The Dance Enthusiast
Passionate Harlem Senior Center dancer and performer, Eleanor Dennis says :
"We have a tagline here, 'Do what you can do, move what you can move.' Whatever we bring to this is a success. From week to week we're thrilled."
Dennis, who studied dance in college but didn't pursue a career, appreciates that here she's not a bystander, but a fully immersed participant. She also enjoys being able to take little pieces of what she learns home, "like a to go bag," to share with her grandaughter.
Every so often she says that she catches herself at home improvising. "Dance is an expression." Dennis emphasizes, "You feel it, and you just have to do something about it."
---
DANCE UP CLOSE VIDEO: 2014
DANCE IS FOR EVERYONE
WITH DANCES FOR A VARIABLE POPULATION
---
While we are inside doing our part to combat COVID-19, Let's #Getenthused and Connect Over Our Favorite Dance Videos.
Do you have a video that you would like to share with us. Contact us at info@dance-enthusiast.com with a link and a quick thought about why your  video moves you. 
Stay healthy dancers and enthusiasts!
---
The Dance Enthusiast's DAY IN THE LIFE covers the stories behind dance/performance and creates conversation. For more behind-the-scenes stories from NYC and beyond, click here.
---
The Dance Enthusiast - News, Reviews, Interviews and an Open Invitation for YOU to join the Dance Conversation.