AUDIENCE REVIEW: ABT Expands their Artistic Repertoire—Finally!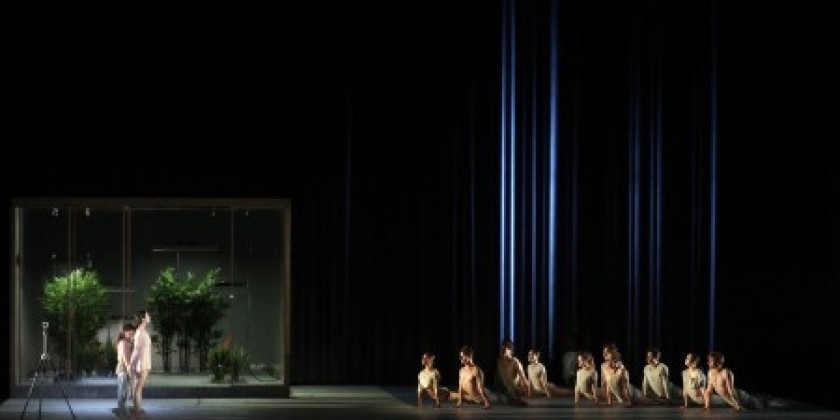 Company:
American Ballet Theatre
Performance Date:
May 21st - July 7th 2018
Freeform Review:
American Ballet Theater
Artistic Director: Kevin McKenzie
Choreographers: Alexei Ratmansky/Marius Petipa, Michelle Dorrance, Wayne McGregor
---
A star studded evening for ABT Spring Gala 2018 was full of dance, change, and a positive push to move ABT forward. Artistic Director, Kevin McKenzie is not known for being progressive or an innovator so I was pleasantly surprised by his conversational choices for this year's Spring Gala.
The evening opened with sections from Harlequinade. The costumes were flawless and vibrant. A revival of Marius Petipa -- Alexei Ratmansky did the work justice. The original story of Harlequin, a young poor man, who longs for Columbine, a very willed and strong woman who's father has already promised to marry her off to a rich man. A  mix of Cinderella, Don Quixote, and Romeo and Juliet in one – the lovers win with help from servants and a seemingly Fairy godmother. The backgrounds were grand with scenery of a townscape and various locations. The choreography is witty and sprightly, but is a pure reflection of ballet of its time of creation. For audiences with keen eye for ballet, it may appear quite boring as choreographers have expanded the ballet idiom as years passed after the original creation of Petipa's choreography. It was an interesting addition, but the funding behind this work may have been interesting to see placed elsewhere as I don't see it becoming a repertoire classic or drawing in more audiences.
Next of the evening was an interesting collaboration with Michelle Dorrance (tap dancer and tap choreographer). The concept was great, the beginning had pointe dancers who used their feet in a still balletic way to cause percussive tones that flooded the gorgeous Met Opera theatre. The beginning of the work was my favorite and the most innovative, as the piece went on dancers came out in traditional tap shoes and it seemed a bit out of place. Putting ballet dancers in tap shoes that may not have the same expertise as Michelle Dorrance's dancers was not my favorite. It made the balletic movement and tap movement not execute in either department. Craig Salstein was a main lead in the work and his jumps were outstanding, a crowd pleaser and entertainer. The end of the piece had a conveyor belt that had over 10 dancers on it, then another conveyer belt behind it appeared. Dancers were jumping, running, and sliding on the belts. A different feel for the ABT crowd, but I felt it was a bit cheesy and overdone for the experienced contemporary dance audience. The piece overall was a winner, I would like to see the beginning of the work concepts more explored. A great move in the programming for ABT, I hope to see more choreographers stepping out of the box for them.
Furthering the exceptional program for this year's gala was Wayne McGregor's After Rite which was created to Igor Stravinsky's The Rite of Spring. A piece of music that has been choreographed to more than a hundred times by hundreds of choreographers across the country, well known or even small recreational companies. The choreography and concept of creating a modern take on this overused music, was an unexpected ingenious take by the world renowned choreographer. Brava! The costumes were simple, a McGregor staple, and movement hailed from erratic to slow and dramatic. A scene setting installation of a glasshouse greenery engulfed the upstage right corner that seemed to be fully functioning including lighting and doors. Dancers would appear and disappear seemingly from the contraption.
I was aesthetically pleased also by the staging, there were long pieces of plastic that made up the back curtain that the dancers entered and exited from and was at first hard to tell what it was and in the middle of the work the dancers exit and enter very quickly continuously and it moved much like an ocean wave paired with laser sharp lighting on it. Very cool effect I wish I saw more of, it was enthralling. Alessandra Ferri is a lead in the work, making a guest appearance.
McGregors movement had real panache and the ideas were exceptional. The dancers fell short in execution. Dancers train years to become contemporary ballet dancers and this style of movement was so far from their comfort zone, and you could tell. The zippered up bunheads who are prestigious in their right as classical dancers, had a problem with delivering the quirky, tiny but exact detailing his works ask for. With the exception of Herman Cornejo and Jeffrey Cirio and the popular Misty Copeland, I don't think the dancers were stage ready in executing the delicious choreography – it was almost but not yet. As an Artistic Director, I would have hoped Kevin McKenzie would've recognized this before letting them on stage with scrutiny – I feel major cleaning breakdown piece to piece of the choreography could have went a long way. From head direction to arm twist. It was a jolting work, I would like to see this on the Royal Ballet. I  must still applaud the bold choices of ABT and so exciting to see them trying new things.
The ballet didn't have a terribly clear story but it is to the point in other nuances. Mother is separated from two children, eventually gets to said two children, protects the two children, piece ends. It reverses Stravinsky's drama and allows you to see it from a mother's view. McGregor picked up on the music's tone and impeccably hitting musical cues like the bass notes that are often overlooked. There was also confusing roles with three men leads and seemingly two female leads, is one the father? The children didn't look the same – is there one father and another father and a lover? I would like to have a conversation with McGregor himself about this, set the story straight or I will be thinking of it for hours on end. At the gala, audience members were shocked and appalled by the work. They simply didn't like it. A lot of their patrons may be one sided in the arts world only succumbing themselves to their full length story ballets, but for those of us in the audience looking for more that what's been done – the programming was stellar.
That gives the question to Kevin McKenzie now – do you continue your advancement in extending your dancers artistic palette and give the audience what they've never seen before? Or do you stick to what your audience loves and stay stagnent in your growth in artistry, new audience members and expanding your dancers desires to continue learning new things? We will see.
At least it got a conversation going somewhere new.
---
Author:
James Martin