AUDIENCE REVIEW: Alvin Ailey American Dance Theater's "Revelations Through The Decades"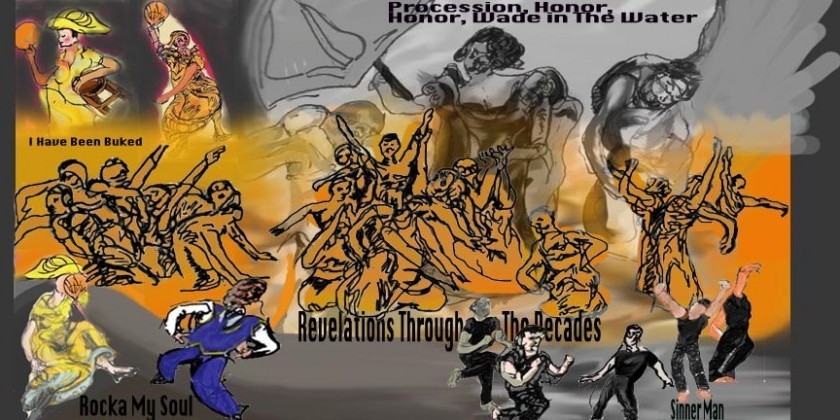 Company:
Alvin Ailey American Dance Theater
Performance Date:
December 2-31, 2020
Freeform Review:
Alvin Ailey Dance Ensemble is an acute oeuvre of gestural narrative beauty. It is specific to Alvin Ailey's mission and passion to express universality through movement. Revelations is a program that returns annually.  A gospel, allegorical presentation of African American heritage.
Beginning to end this dance program provokes a multi-generational scale. Appropriating footage of live performances, and televised editions synchronized within this compilation of performances of the same program. I Have Been Buked to Processional, Honour, Honour, Wade in the Water, presented biblical analogies in the form and message with chapters of dance that illustrated Ailey's true belief.
The Gospel dance is just one way to experience a jubilation, and Revelations Through the Decades introduced the 2021 digital program streaming online- it continues to develop traditions, and expression.
The evolution of the piece, I Have Been Buked, followed with a dance that breaks off into each dancers' independence across the stage. This next piece called, Didn't Our Lord Deliver Daniel, moved in many directions. Freely, it carried the same kind of light, but a greater degree of outstretched gestures of prayer. It reiterates the feeling of being one in the meaning of many.
The next piece is a duet with terrific lifts. Moments like these defy dance to be something it's not, so much of it is a portrait or a landscape, and a special effect. Beginning with a portrait of Mary and a cruciform shape behind her created by her partner towering over her. Ending with a partnership that lifts and carries the other to a new world. It was called, Fix Me Jesus.
I Want To Be Ready, and Sinner Man go hand in hand, and one introduces the other. Under a great spotlight, the former showed a man, young and old in this stunning mix of different episodes of Revelations Through The Decades. Floor work that has emotion in gravity, and an achievement like DaVinci's Vitruvian man. It flows seamlessly into the next dance, Sinner Man.  The running man, one of my favorite gestures, and many of you may mimic this infamous break dance. But it is one that evokes fear, struggle, and unbelievable sights on an unimaginable horizon. It is a moving piece that transcends Alvin Ailey's repertoire to future generations.
From the archives, Procession, Honor, Honor, Wade in the Water, is one dance that has cinematically surpassed my expectations. A fabulous movement with a set that the dancers interact almost naturally to, in the movement of a ripple in the water. If Wade in the Water is visually pleasing, then the final piece, The Day is Past Gone, You Can Run On, Rocka My Soul in the Bosom of Abraham, is the euphoric jolly that is felt throughout the whole ensemble. The great big sun, repeated symbolically in the fan held by femininity, and the great wide steps remind me of cosmic references to the stories of creation in every culture. 
Stay tuned to catch Alvin Ailey's digital 2021 season streamed for free this year.
Author:
Chuck Schultz
Website:
chschulk.wix.com/review
Photo Credit:
Chuck Schultz