More Audience Reviews
Contribute
Your support helps us cover dance in New York City and beyond! Donate now.
AUDIENCE REVIEW: Animal Selves: "Land Bridge" by Helen Simoneau Danse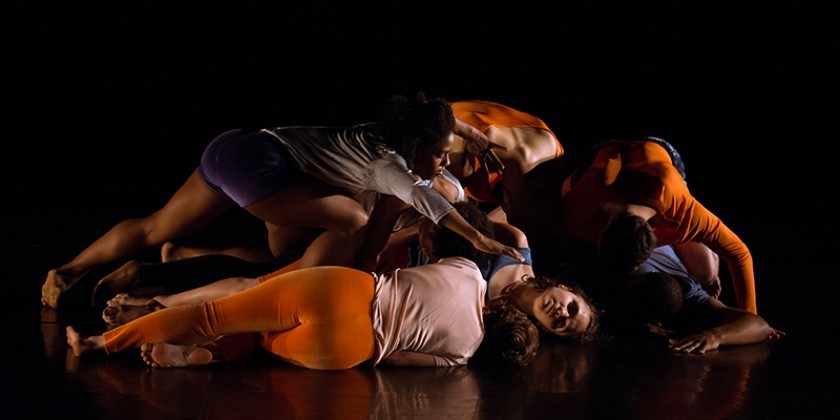 Company:
Helen Simoneau Danse in "Land Bridge"
Performance Date:
October 14, 2016
Animal Selves
"Land Bridge"
Helen Simoneau Danse
Gelsey Kirkland Arts Center
Brooklyn, NY
October 14, 2016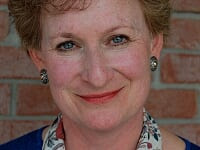 Martha Sherman, Dance Enthusiast
Martha Sherman bio:
After spending over 25 years as an organizational consultant in the private sector, Martha Sherman transitioned into the dance world in 2002, as a consultant, advisor, board member, supporter, writer, and devoted fan of contemporary and experimental dance and performance art.
During 12 years on the board of Dance Theater Workshop, including the merger that created New York Live Arts, Martha was dipped into a broad, powerful community of choreographers, dancers, and arts administrators. She became a founding board member of Mount Tremper Arts in 2007, and currently serves as the board president.
Martha advises several choreographers and arts organizations, including Chez Bushwick, Center for Performance Research, Big Dance Theater, a canary torsi, and Fist and Heel Dance Group, as an organizational coach, Advisory Board member, and friend. She also writes on dance, and has published as a regular contributor to danceviewtimes since 2009.  She has moderated dance panels, including the 2014 Guggenheim Works-in-Process program for Brian Brooks Moving Company.
In 2015, Martha was thrilled to be an honoree for the Chocolate Factory's Tenth Anniversary Benefit (the beloved ToLIC,) where CF named her the "Audience Queen of Dance in New York City." From Martha's perspective, there could be no better honor, and she strives to hold that title, permanently.
---
The borders in Helen Simoneau's "Land Bridge," suggest separations, connections, and whatever lies between. French-Canadian born, Simoneau is now based in North Carolina, and the line that divides the two countries she calls home – that Land Bridge -- is filled with ambiguities. Anchored in the image of the threatened Canadian caribou, "Land Bridge" also evokes America's equally iconic elk and moose, the large and the wild, those who migrate (and immigrate), who cross borders but are citizens nonetheless. In this American election cycle, the themes are downright civic; and in this political moment, themes of identity are universal as well as entirely particular.
The recently opened Gelsey Kirkland Arts Center in DUMBO offered a gracious space for the migrations, solos, and internal duet couplings and conflicts of Simoneau's anthropomorphic dancers. The electronic score, by Nathalie Joachim, mixed shifting, thumping beats with heaving electronic breath to accompany the parade of eight dancers who stomped onto the stage, one by one, with deliberate footfalls, a first migration.
Photo by Peter Mueller
As the dancers individually turned the corner at the stage's edge, they added their own signatures – an arm reached out in a mime of the long caribou nose and face, another who billowed her shoulders into wide, rippling lines, like the huge muscles that propel long animal legs. Not each of the signatures were as identifiable with the animal, but all in all, it was a herd. They dropped onto all fours, their heads on the ground and buttocks in the air. Their bodies were more down-dog than grand caribous, bu humans are different, and Simoneau treaded close to cliché. In the end, the link was convincing.
Their individuality when they broke out into solos and duets– their ethnic and physical diversity as well as particular dance patterns – suggested that animal traits were extensions of the identities of the dancers themselves. The simple costumes, too, by Reid Bartelme and Harriet Jung, offered each dancer a unique identity. Seemingly in homage to their animal inspiration, the costumes were made of a velvety fabric. In the deer family – including Caribou – the males grow new antlers each year, and they are "in velvet" at the beginning of each season, as they prepare to fight for dominance in the mating season. It was a subtle touch.
Jasmine Hearn, whose billowing shoulders were her particular animal meme, was a powerful soloist, deliberate and strong. She gracefully lumbered on widespread legs, her hands shifting like forefeet. When she splayed the fingers of her hands on either side of her head, they were antler-like. Burr Johnson, the tallest of the dancers – and, in a herd, the likely alpha male – used his long limbs for the highest prance; he traversed the stage in two steps, his knees lifted high and hoof-feet pointed down. Several dancers shared these, and other, animal evocations within the larger context of the rhythmic, shifting lines of movement.
Photo by Peter Mueller
In a stylized duet, Burr and Nik Owens were preening males. As they leaned toward each other, their necks intertwined like the hooking of antlers, and they were held in that tension as their bodies moved around the center of gravity they created. In the background, dancers who were not on stage leaned against the walls of the exposed black box space – the watching herd, the waiting cast.
Physical metaphors are a powerful draw. Recognizing images can create a sensory link much more visceral that of language. The danger, especially with a complex, many-faceted image, is that it can edge into cliché as the many layers of connection are plumbed. In "Land Bridge," Simoneau skirted that line, and occasionally crossed it. Because so many scenes and images connected to the caribou image, the audience was more focused on the metaphor than the issues of identity and migration Simoneau was highlighting. Sometimes, like searching for the "Nina's" in a Hirshfeld cartoon, it was easy to miss the dance by becoming too focused on figuring out the trick.