More Audience Reviews
Advertise With Us
Make an impression — place an ad on The Dance Enthusiast and receive thousands of eyes on your work every week. Learn more. 
Contribute
Your support helps us cover dance in New York City and beyond! Donate now.
AUDIENCE REVIEW: Banshee's Lamentation by Alison Cook Beatty Dance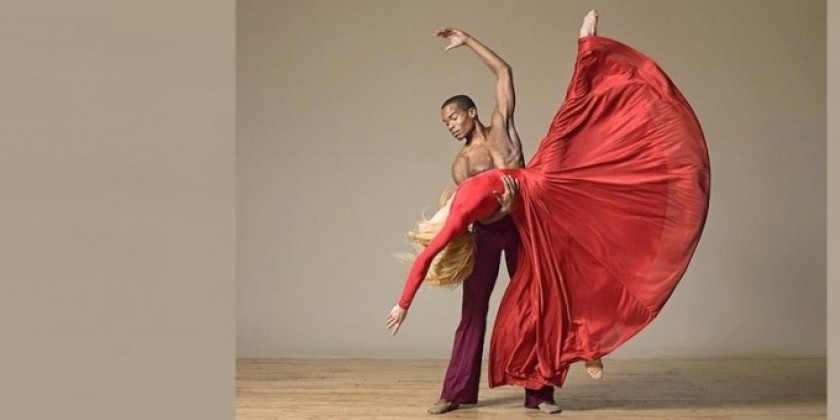 Company:
Alison Cook Beatty Dance
Performance Date:
March 9th, 2015
Freeform Review: ( photo of Alison Cook Beatty Dance)
I saw a lot of different pieces on this night but the one that stuck out for me was 'Banshee's Lamentation'. Watching this piece reminded me of seeing one of Graham's epic masterpieces. The introductory vocabulary for the ensemble spoke of a pastoral setting in which the community came together to support one another. In this particular ballet the capacity of support was for the imminent death of a dear young sister. Though initially it felt that the sister was going to be taken away and killed by the haunting banshee, played by the gorgeously lithe and statuesque Lindsey Miller, it soon became clear that the banshee was there to take the tortured soul on to a better place. That was the profound message of this ballet: how we confront death. Yes we want to hold on, but for whom? For the person we love or for ourselves? In this ballet it became clear that the frightening force displayed by Lindsey Miller's Banshee was not a horrific monster. Instead she was a rescuing angel sent to shephard the frightened soul on to the Elysium Fields. A great twist on the legend of the banshee and a wonderful play on how we understand death. The part of the dying lass was danced entrancingly with equal parts fever pitch and equal parts tender lamb by the tremendous Audrey Crabtree. Ms. Crabtree with her blazing red locks was the perfect counter point to Ms. Miller's ethereal monsoon. Whereas Ms. Miller was given bolt like extentions, steeling balances, and icy arabesques, Ms. Crabtree was given convulsing jumps and sweeping Graham like runs which perfectly told the story that this young soul was not yet ready to pass on- but all was soon calmed and taken away by the formidable force displayed by Ms. Miller. Though the Chorus was wonderful, they knew that they were not the stars of the show and danced spectacularly in their capacity of support. As staged by Mrs. Alison Cook Beatty the Chorus also became walls, barriers, homes, and groves of peace through out the ballet. At times it felt as if the Chorus was a stand in for the setting as much as for actual people. The only misfire I felt was in the denoument. I did not feel it necesarry for the Chorus to perform a dance of farewell and celebration for Ms. Crabtree's character. While well rendered, I felt that letting the piece go with the ascension of Ms. Crabtree's character was the perfect ending- but then perhaps Mrs. Cook Beatty felt that she needed to finish choreographing to Carson Cooman's rhapsodic music and I must admit that his ending was indeed triumphant. All in all, while I would have preferred a more muted ending if joyful remberance is the note that the ballet finished on then I don't think I can complain at all. This is hands down a masterpiece and one of the best ballets that I have ever seen. I would love to see the Graham or Taylor companies add it to their repetoire or even American Ballet Theatre or Ailey. There's a thought- having Mrs. Cook Beatty set a ballet on one of the more prominent companies of America. Someone should set that up.