AUDIENCE REVIEW: Belinda McGuire + MADboots Dance, In Studio Performance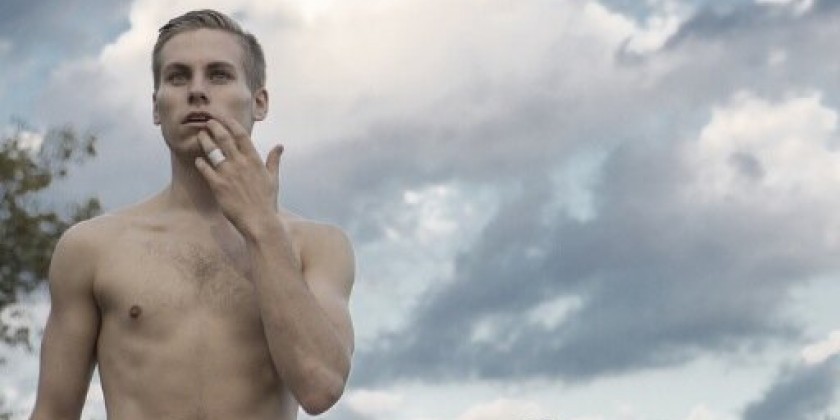 Company:
Belinda McGuire and MADboots Dance
Performance Date:
Apr 25th, 2014
Freeform Review:
I spend a lot of time thinking about the relationship between performers and their audience (or vice versa). How do we define that? For people who attend the theater what relationship do they feel to those on stage? What do they ask of the performers? On the other hand, in the case of performers, what do we expect and hope for from our audiences? Patrons of the arts, what expectations to they harbor?
This afternoon I attended an in studio performance by Belinda McGuire and MADboots dance. The performance was a mixture of new, old, and in-the-works repertory by both presenters. It was a tremendous experience. I was blown away by the choreography and performance of both companies.
Belinda McGuire of Belinda McGuire Dance Projects presents primarily solo work and engages in collaboration and production projects all over the world. Her work is mesmerizing. In her choreography, she integrates a sense of musicality that is harmonious without being obvious.One of the most striking aspects of her performance is her movement quality, which is both expansive and intricate. She has an incredibly pure clarity of movement and a presence that commands attention. During one of her pieces, she came forward and stood between the rows in the audience. She stood there for perhaps 30 seconds. It was profound, the stillness, her focus, the minimalism of that moment.
MADboots dance is run by co-directors Jonathan Campbell and Austin Diaz. The company has a distinct style that blends athletic, fast-passed dancing with a complex aesthetic that is equal parts mesmerizing and disturbing. Their performance included mouth pieces, sequin hoods, and a diverse and expansive score which was engaging in its own right. Their work in-progress, Beau, was both technically and emotionally demanding. The choreography was intricate and exciting, while the use of props was unconventional and at times unsettling. The piece did a wonderful job drawing the audience in while keeping us at arms length. I'm definitely excited to see how this work develops.
Although the performances in themselves were wonderful, one of the aspects of the afternoon that stuck with me as the setting. The performance was a studio showing; informal, with minimal production. I've found that among a lot of theatre goers, the notion of a studio performance can be off-putting. There is a sense of, why? Why would we want to see something that is not yet finished, why not wait for the end product? The in-studio performance changes the relationship between the audience and performer. It brings you closer to the art; you see the sweat, hear the heavy breathing, and listen to the artists own voices as they introduce their work. You feel a closeness to the artists that the stage and lights of a theatre diminish. In a studio showing, there is a a greater sense that we are all just people, some of dancing, some of us watching; and that realization is incredibly humbling.
For more information about Belinda McGuire check out herwebsite.
For more on MADboots followthis link.
Review by Koryn Wicks
For more writing by Koryn please visit http://eunoiadance.wordpress.com/.