More Audience Reviews
Contribute
Your support helps us cover dance in New York City and beyond! Donate now.
AUDIENCE REVIEW: Carole Alexis's "Nutcracker Dream"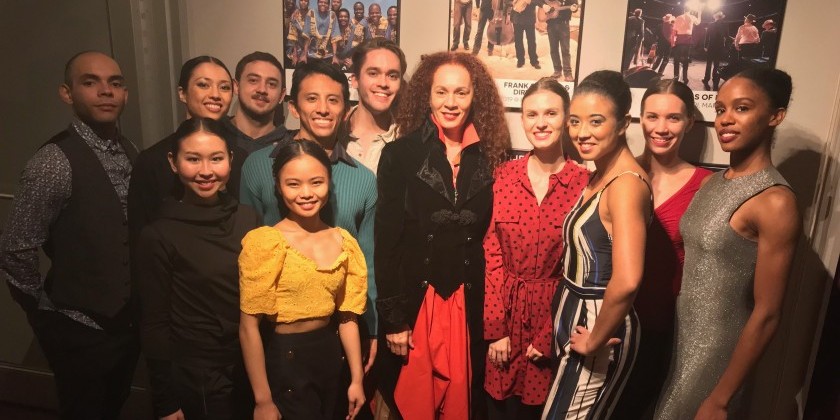 Company:
Ballet des Amériques
Performance Date:
December 22, 2018
Freeform Review:
How many thousands of Nutcrackers are there performed each Christmas season?  Every major city, nearly every city, and most towns in the western world stage a Nutcracker. 
So when I claim to have seen the best Nutcracker of all, how can I prove it?
And when I say it was not one of the major companies – not the New York City Ballet, or the San Francisco, or the Paris Opera Ballet, or the Royal or the Bolshoi – not a company in a major city, not a company with a dancer you have heard of, not a company that could afford a full page ad in the Times of New York or London, who among you is likely to believe me?
The theater where it plays holds less than 300 people.  
The stage is small, the backdrop rented, the music pre-recorded.
I have lost all credibility, haven't I?
I'm just a silly old man whose judgement is as cloudy as his memory.
Of course, this memory does savor The Nutcracker of George Balanchine at the NYCB when Mr. B was still around to tinker with bits of choreography between performances, and this memory includes an indelible Mikhail Barishnikov partnering an exquisite Gelsey Kirkland in a riveting production 40 years ago.
This memory has in it countless other renditions as well.
Perhaps, this memory is too full of Nutrackers.
What makes this one my personal favorite?
The talent and passion and commitment of the director/choreographer to bring a Nutcracker to the stage that gets at the essence of Tchaikovky's score.  The talent and passion and commitment of the dancers to give every ounce of effort, every single moment of their performance, to realize together the director/choreographer's vision.
I just wrote those two sentences, quietly, several keystrokes in a few seconds, but they should toll church bells, set off fireworks in the sky, they should become the chant of a million voices.
Because this is not a showpiece, not a fundraiser cloaked in glitter and flash, not an overindulgent extravaganza but a sweet, sophisticated, soulful classic ballet.
An intimate Nutcracker.
It is called the Nutcracker Dream and it is being performed twice this Saturday at the Emelin Theatre in Mamaroneck, NY.
If you do not have tickets, you cannot see it, because the performances are sold out as were this past Sunday's.
But you should know about it.
You should know about Carole Alexis who conceived and choreographed it.  She was born in Martinique and grew up France and Africa, and studied with Maurice Béjart, and brings every element of her being to the dance, and was inspired by Rudolf Nureyev and Alexandre Dumas, and summoned the gods and goddesses en pointe to produce an organic, meticulous glory of a story ballet.
You should know about the dancers in her company and school – Ballet des Amériques.  Young, dedicated, totally committed, talented, budding stars who dance with a purpose and a joy that is infectious.
There will be several opportunities to see Ballet des Amériques in the New Year.  Evenings of Dance will give you the chance to witness their brilliance at their level in their studio in Port Chester, NY and the season of Westchester Wednesday Dance will continue at the Music Hall in Tarrytown: https://tickets.tarrytownmusichall.org/eventperformances.asp?evt=2164
Check out the website at www.balletdesameriques.company
— Frank De Ligio 12/18
Author:
Frank De Ligio
Website:
http://www.balletdesameriques.company
Photo Credit:
Marc Enette