AUDIENCE REVIEW: Co Lab Introduces a Medley of New Choreography from Professional Dancers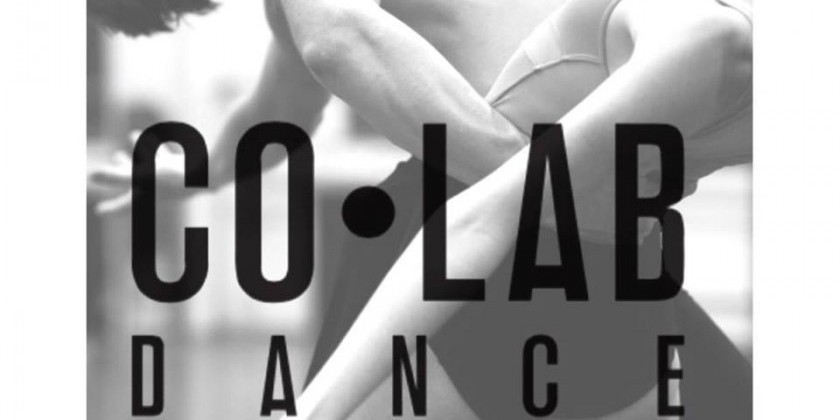 Company:
Co Lab
Performance Date:
Sept 7, 2018
Freeform Review:
Last Friday, ABT dancer Lauren Post debuted her project Co Lab. An ensemble of her colleagues, friends, and musings in an informal setting to create work during their summer off season. It was refreshing to see more ABT dancers experimenting with each other and on an informal stage with other collaboraters as well from NYCB company members and Martha Graham Dance Company members. Taking place at Martha Graham Dance Studios where you were close to her troupe of talent was great and the show was just about an hour long.
The choreographers selected for the program besides Peck were obviously just starting out in their choreographic endeavors but it was a fun shin dig of dance and live music. I reviewed this show as a showing of work in progress vs fully staged performance as after watching I could clearly see it was meant to not be taken too seriously but as an exploration. My thoughts are below.
Sketches
Choreographer: Duncan Lyle
Dancers: Cast of 7
Piano shorts that were entrancing and entertaining. Footwork was fast and entertaining with expansive traveling. Large cast was breathe of fresh air with interesting staging. They were clumped and moved throughout the space in odd and even numbers that opened up like seas parting and intertwined like braids. The ending was inconclusive but highly entertaining. I would love to see more of his use of patterns. Reminded me of Mark Morris musicality and use of patternwork. 
Seen by Two 
Choreographer: Zhong-Jing Fang  
Dancers: Pas De Deux for Lauren Post and José Sebastian
Romantic.  Not sure what the story line was or is but beautiful dancing. Adage to running in circles, from leaping into this arms and gestures of covering Post's face. A bit of a familiar tune choreography wise but the dancing so beautiful it was thoroughly enjoyable. And every ballet afficianado has a romantic bone in their body to relate to the piece.
Bright Motion
Choreographer: Justin Peck
Dancers: Pas De Deux for Isabella Boylston and Russell Janzen
An exciting program addition for a young performance idea, but his notable works don't often encourage pas de deux. This particular piece I felt was different and shared his exciting style of bold, expressive, quick movement. There was a slip up in partnering but the audience has forgiveness in such close proximity and felt as if it was more of a playful rehearsal vs a formal showing. Boylston charming as ever gave a sly smile to her partner felt as if she was saying "it's okay, let's go" and was a joy to watch dancers connect. After all, they are humans. I enjoyed his use of direction changes. The piece didnt have a final ending, they walked away from eachother and left me wondering what exactly happened?
Almost Ritual
Choreographer: Xin Ying
Dancers: Quartet of Four Ladies
Interesting staging, the dance studios mirrors were opened up. Dancers looked at themselves, adjusted their costumes and were checking themselves out in the mirrors. Had a clear vision of a woman's view of herself or what "she" does daily naturally. Dancers were gestural and fixed their hair. In one memorable part the dancers were lined up and all of their hands came from behind the head of one dancer like Pavarti (hindu goddess of love and fertility and also divine strength) with many hands to repeat the gestures on one. Not anything new but her intention was clear and great beginning into what her choreographic style may become. 
Overall the evening was extremely enjoyable and having big names like Boylston and Peck on a young program's bill is always going to sell out in a small space. It was clear it was put together quickly with maybe a few more rehearsals to bring it all together, but dancers on this level can never be wrong. They are technical, beautiful, and offer everything they have emotionally on any stage. Both evenings were sold out and the entire audience was encouraging of this new band of dancer's testing out the waters in choreography and Lauren Post in curating. I look forward to the next.
Author:
James Martin
Website:
https://www.colabdance.org/
Photo Credit:
Co Lab Dance