AUDIENCE REVIEW: Contra Tiempo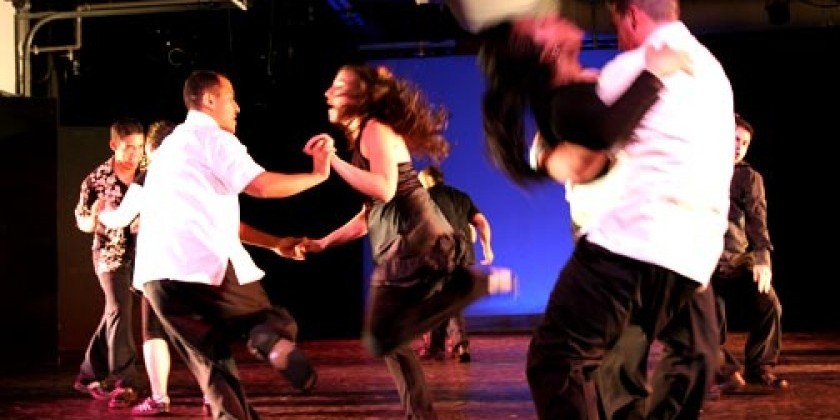 Company:
Contra Tiempo
Performance Date:
Aug 12, 2008
Company
Contra Tiempo
Show / Event Name
I dream America and other works
Performance Date
Aug 12, 2008
Venue / Location
Danspace, St. Marks church
Your Occupation:
Choreographer/ Dance educator
Last time you moved your body:
This evening
Have you ever seen this company/ before?
Tell us a bit about your history with this group/performer?
Yes, I went to school (UCLA) with Ana Maria Alvarez and watched her grow as an artist. She was starting to dabble in melding postmodern movement with text, politics, hip hop, and most importantly salsa dance. I also know two of her dancers.
 
Why did you go to the show? What did you expect to see?
I went to the show to support Ana Maria and her dancers. I expected to see engaging work that was cross cultural, political, entertaining, and athleticism
What was your favorite moment(s)? What inspired you?
There was a group of women on the floor in the first piece; "I dream America" and each dancer would go through something that causes emotional distress. The other dancers would act as a support network and coax the lone dancer out of the distress.
Describe as plainly and as specifically as you can what you actually saw. We are going for description without judgement.
There is no need for complete sentences, phrases and word lists are fine. You can describe these elements or anything you can think of: the artists, the kinds of movement, the qualities of the movement, the use of the stage/space, the musicality/timing...
A support chain.
Salsa, Modern, Hip Hop
Close connection between performers
Family photographs depicting journey
Children's voices (recorded)
Live Singer
Lively dancing
Athleticism
Partnering
Do any images, colors or feelings pop into your head when you think about this show?
Passion - pure, strength
Inequality of immigration
Racism
Emotional
The Struggle to survive
Political images
Describe any or all of these elements: music, lighting, the venue. - How did they contribute (or not) to your enjoyment of this performance?
White costumes for "I dream America" is very fitting b/c they were portraying immigrants wanting to start over. White as a color symbolizes purity, blank slate, untainted.
The lighting added a dramatic element to the piece when needed especially when the diagonals were used.
Would you like to see this performance / company again? Would you recommend it to a friend?
Why or why not?
I would definitely see this company perform again. I would recommend this performance to friends that are very into latin culture, immigration, salsa, hip hop, and modern dance. The performance is very entertaining in general so non-dancers/artists can also relate to the show pretty easily.
What would you like to have seen more of? Less of?
I would like to see better transitions between the sections in "I dream America" the blackouts after each section were at times quite choppy.
If you could, what would you ask the choreographer / dancers?
If you were told take out a section in "I dream America" what section would it be and why?