AUDIENCE REVIEW: Cornfield Dance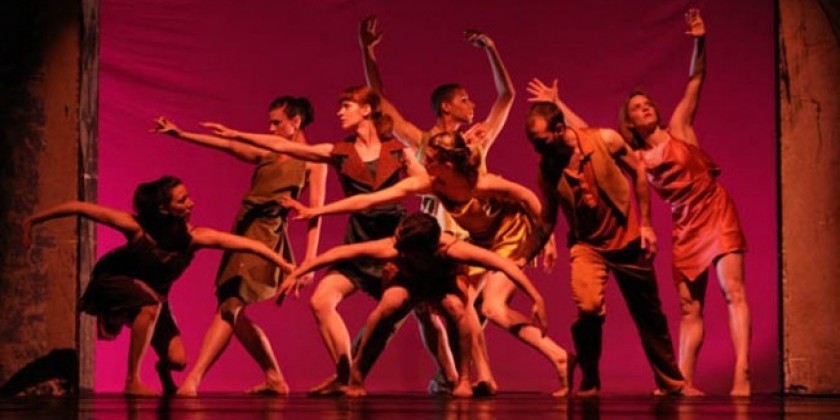 Company:
Cornfield Dance
Performance Date:
June 21, 2008
Company
Cornfield Dance
Show / Event Name
Dance for a Small Room
Performance Date
June 21, 2008
Venue / Location
Henry Street Settlement
Your Occupation:
Web Designer
Last time you moved your body:
This morning for some brief calisthenics
Have you ever seen this company/ before?
Tell us a bit about your history with this group/performer?
 
Why did you go to the show? What did you expect to see?
Given the title, I was expecting some idea of confinement. Beyond that, I knew there was going to be live music and modern dance. That's about it.
What was your favorite moment(s)? What inspired you?
A group of dancers disperses while one dancer runs toward a cement wall. He runs up the side of the wall and smoothly stops several feet off the floor. Clinging to both sides of the wall, he remains perched for an impossible few seconds of stillness before smoothly descending back to the floor.
Describe as plainly and as specifically as you can what you actually saw. We are going for description without judgement.
There is no need for complete sentences, phrases and word lists are fine. You can describe these elements or anything you can think of: the artists, the kinds of movement, the qualities of the movement, the use of the stage/space, the musicality/timing...
 
Do any images, colors or feelings pop into your head when you think about this show?
 
Describe any or all of these elements: music, lighting, the venue. - How did they contribute (or not) to your enjoyment of this performance?
The live music (by Koven J. Smith) served to highten the theme of confinement. A group of 5 musicians created a lively texture of rich harmonies and bustling interaction between the live instruments and an electronic undercurrent. The music reminded me of heated molecules bouncing off each other.
Would you like to see this performance / company again? Would you recommend it to a friend?
Why or why not?
Yes.
What would you like to have seen more of? Less of?
 
If you could, what would you ask the choreographer / dancers?
There was a post-show Q&A where my question was immediately answered before I could ask it. I wanted to know how closely the choreographer and the composer worked. They went back and forth quite a bit. Surprisingly the musicians only had a few rehearsals - only 2 of which were with the dancers.