More Audience Reviews
Contribute
Your support helps us cover dance in New York City and beyond! Donate now.
AUDIENCE REVIEW: Dances at a Gathering and Everywhere We Go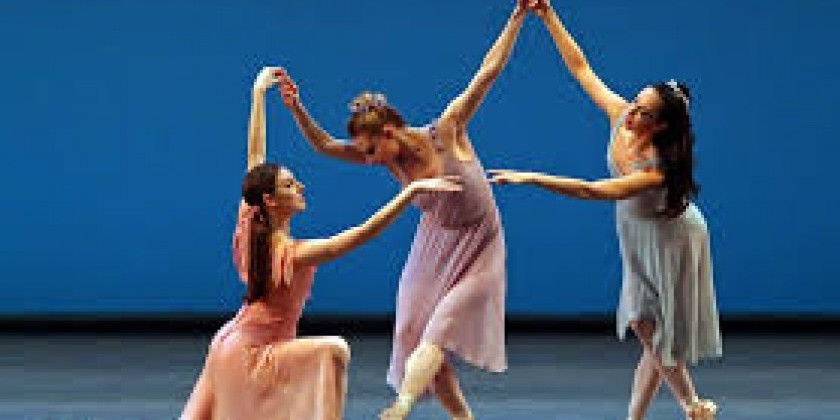 Company:
New York City Ballet
Performance Date:
October 11th
Freeform Review:

While I have seen several of New York City Ballet's performances, I have never had the privilege of sitting in the third row of the orchestra until I saw Dances at a Gathering by Jerome Robbins and Everywhere We Go by Justin Peck on October 11th. I have only been in the third or fourth ring of the theater up until seeing this performance, and although there are benefits to viewing a ballet from that vantage point, I will never forget how magical it was to see the emotions on the dancers' faces as well as their beautiful lines and formations.
For Dances at a Gathering, Susan Walters played Chopin's compositions on the piano exquisitely. Her skill and stamina were breath-taking that night. There aren't any storylines to follow, just dancing to music that fills up the stage. However, the choreography and transitions of the piece are well thought out. The whole ballet is separated into different parts that a variety of dancers perform. Until the finale, there aren't more than six dancers dancing together on stage. There are a series of solos spread throughout that are used both as powerful sections of the piece and transitions into the next section of the dance. I particularly liked the ample variety of duets and trios between different dancers. I remember the change of formations in which they would switch partners as being particularly innovative. I found myself experiencing a variety of feelings depending on the pairing of dancers that were on stage. Lauren Lovette, in particular, always caught my attention with her gorgeous lines and expertly executed emotions. Whether she was dancing with a single partner or with a group of people, her attention to detail in terms of her technique and artistry in this performance was impeccable. While the variety of sentiments throughout the piece comes from the choreography itself, I believe a lot of it also came from how the dancers, such as Lovette, interpreted their role and expressed it to the audience. Consequently, this piece offered the viewers in the orchestra section a rewarding experience of the dancers' movement as well as emotion.
Justin Peck's Everywhere We Go was absolutely inspiring. It is very different from Robbins' piece in that there are large corps sections throughout the ballet. My first thought when the piece started was how amazing Jovani Furlan was to have danced in both pieces, and that he danced with a certain energy about him that evoked my attention. The choreography involved many formations that were very appealing to the eye. The contrast between the calculated corps movement and the artistry used in the pas de deux sections was very intriguing. One particularly impressive moment was when Sterling Hyltin propelled into the air and was caught by a group of dancers. I found myself on the edge of my seat with excitement and anticipation for a majority of the piece.
Ultimately, both parts of the performance were masterpieces in very different ways. I always enjoy myself when I go to the ballet, but the interesting differences these pieces had from the typical composition of ballets I usually see were particularly satisfactory to watch
Author:
Mollie Petrizzo