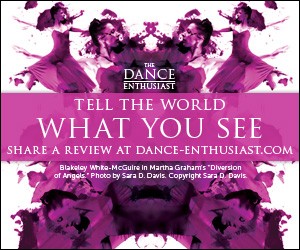 More Audience Reviews
AUDIENCE REVIEW: Darrah Carr Dance: Step Dance Suite, Three Interludes and Dingle Diwali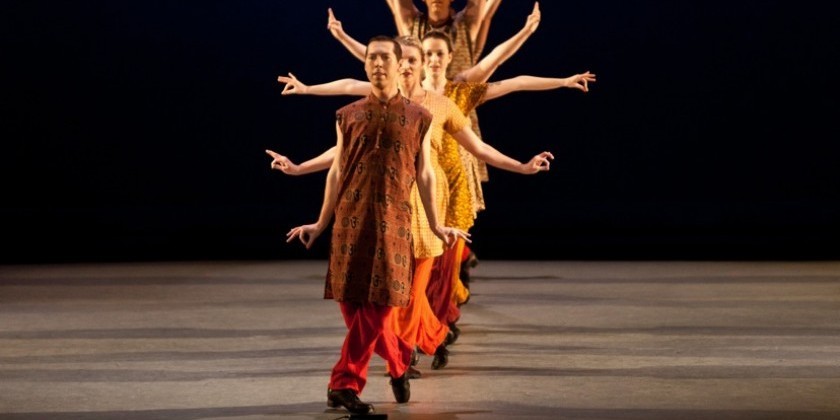 Company:
Darrah Carr Dance
Performance Date:
July 9, 2015
Freeform Review:
Darrah Carr Dance: Step Dance Suite, Three Interludes and Dingle Diwali
A Review by Joelle Santiago, (Dance in the City, Barnard College Pre-College Programs)
On the evening of July 9th at the New Victory Theatre in Manhattan, Darrah Carr Dance presented a collection of Irish Step Dance pieces including Step Dance Suite, Three Interludes and Dingle Diwali. As a dancer who has never trained or seen this style performed before, I can offer insight only through my lack of exposure. The group captured the attention of the audience with a generally entertaining and high-energy performance, without sacrificing the integrity or heritage of the dance style. The engaging performance was extended past the experience of sight, as the audience heard intricate and complex rhythms of tappers and featured musicians.
The movement was visually interesting because of its architecture: a unique combination of exactness and fluidity. Constant shifts in formation added to this. The costume and lighting choices were colorful and contributed to the spirit of the performance, though they were never distracting from the main focus: the dancers.
Each of the dancers in the company has a strong background in Irish Step, which was evident from the very beginning of the piece. The stage opened with a female soloist who performed what was explained to be the traditional folk dance; she moved unapologetically, with conviction, and grace. Her footwork was precise and she carried herself elegantly across the stage. Several other male and female dancers soon joined her, all of who treated their dance as a delicacy presented for the audience to enjoy. The suite transitioned into the interludes, which Carr describes as "party dances" that one would see at a traditional Irish get together. A spoon and accordion player and acapella soloists took the stage, offering a more in-depth look at a few accompanying Irish communal traditions. All complemented the pace of the piece with the exception of the accordion player. Though he demonstrated great mastery of the instrument, his more sedated performance seemed out of place amongst the dancers. The piece finished with Dingle Diwali, a visually and audibly stimulating work set to a British-Indian woman's intricate acapella singing. What was particularly memorable about this section was how seamlessly aspects of the Indian culture melted into the Irish dance, achieving an aesthetic unique to the company.
Darrah Carr Dance was exciting: energetic, stunning and satisfying. This, however, was a byproduct of a dedication to the Irish Step history and technique. It seems that the purpose of Carr's work was to present the dance as a means of communicating cultural histories, and applying them in a fresh way to the modern dance world. Only through this focus was Darrah Car able to present a truly memorable work, while contributing to the rich tradition that is dance.