AUDIENCE REVIEW: ESTIA Day Fest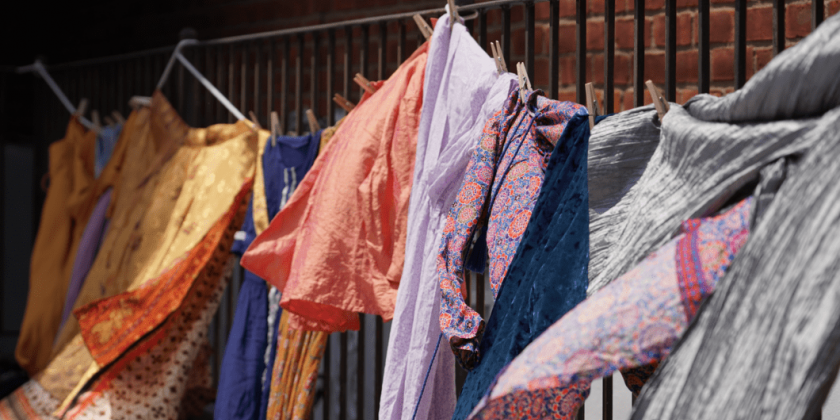 Company:
ESTIA Creative Home
Performance Date:
May 21, 2023
Freeform Review:

Salvatore LaRussa Dance Theatre bustled with the beautiful processes and products of thirty creatives on May 21, 2023. This third iteration of ESTIA Day Fest presented the work of thirty artists of various mediums including Dance, Music, Spoken Word, Poetry, Physical Theater, Performance Art, Visual Art, Film, and Multimedia.
ESTIA Day Fest was made possible by ESTIA Creative Home, which is a, "aspires to create space and opportunities for artists of all mediums to share their work, amplify their storytelling, facilitate conversations, and engage in educational programming."
The team's organization was impressive. ESTIA Creative Home was co-founded by Lydia Perakis and Lola Selsky, who were extremely gracious, motivated, and inspired by each presenting artist. The team is supported by Marketing and Press Coordinator Sofia Baeta (who warmly greeted each attendee at the front of the performance venue with the kindest energy), Graphic Designer Camille Bruya, and Social Media Manager Samantha Chapa. Also contributing to this third ESTIA Day Fest was videographer Stephanie Lemesianou, photographer Ziru Wang, technical support Elsa Perakis and Michael Gluck, sound/technical support Bob Bruya, and bartender Max Kho.
The festival took place between 1:00pm-7:00pm. The day fostered a relaxed but creative atmosphere for festival attendees to explore LaRussa's venue at their own pace, and discover the thirty creatives' art. Much to the benefit of festival attendees, the ESTIA creative team set up helpful maps and arrows pointing to where each artist was presenting, and at what time. There was a lot to see, and everyone wanted to see everything.
Movement installations were performed in loops between 1:00-3:00pm. Indoor studio film and live performances were performed twice, at 1:00pm and at 1:45pm – these took place in indoor, downstairs spaces. Outdoor performances occurred between 2:10-3:00pm, in LaRussa's outdoor, upstairs performance stage. Then, stage works began at 3:00pm, which also occurred outside. These presenters culminated with an outdoor conversation with artists and audience, finally ending with a DJ Set with Nick Alselmo. It was a full day, yet the afternoon left the attendees and artists alike hungry for more.
Attendees were greeted in LaRussa Dance Theatre's hallways with visual art by photographer Sia Hauer, photographer Kenneth Osborn, and a painting series by Jenna Charko, which they could revisit at any time – but the remaining artists presented twice in loops, or only once during the stage performance. Because of this, it was fortunate that ESTIA team so clearly marked where each presenter was showing their work.
It was exciting to explore the LaRussa space, and discover Jenna Charko (who also showcased a painting series) performing in a sidewalk location, Ari Lamora and Kat Almirañez performing in an outdoor archway, and Oliva Picard performing in an entrance window. Particularly memorable was Hayley Morgan Miller's piece titled "Skin to Skin," which was a series of photography by Raine Roberts projected (in collaboration with Kaegan Casey) on Hayley's back. "Skin to Skin" highlighted how we are in, "a delicate balance in a time where perceptions are governed by self-image, and often observed through mirrors and digital screens." The five-minute presentation was intimate and powerful.
Each of the outdoor performances between 2:10pm-3:00pm were stimulating. The primary difference between these opening performances and the stage performances were that they were less movement-based, instead incorporating live music ("Voces" composed by Public Domain and Erén Olson-Sánchez) and spoken word ("WE.A.L.T.H./WEALLLIVETOHUSTLE" by Dex McBean, and Poetry by JROSE).
The 3:00pm stage works offered nearly two hours of exciting pieces. Of the twelve total stage works, each piece was incredibly different from one another. Some were hilarious yet deep, such as "What If Karaoke Is My Church And Patsy Cline Is My God?" by Maddy Runyon and Anna Ticknor (where two individuals shared a deep bond, a game of "Are you a___?", and an undoing of many, many layers), and "Fanny Unpacked" by Anna Moioli, Devlin Stark, and Marina Zurita (where Hillary Duff graces the audience with sexual exploration and the curiosities of growing up). Other works were more intense and abstract, such as "False Awakenings" by Newbrese Dance Project, "December 32" by Cora Laszlo, "Residue" by Nat Dance Collab, and "Cheek Tight Against Stone" by Johnny Matthews III in collaboration with Sally Butin, Maddy Joss, and Cristina Moya-Palacios.
ESTIA Day Fest was incredibly special because each presenting artist offered a different world. It was a bustling hub of creative energy that left the festival attendees refreshed and excited for more. Congratulations to all artists of ESTIA Day Fest!
Author:
Kristen Hedberg
Website:
kristenhedberg.org
Photo Credit:
Ziru Wang @ziruzoooo