AUDIENCE REVIEW: New England Ballet Theatre: Director's Choice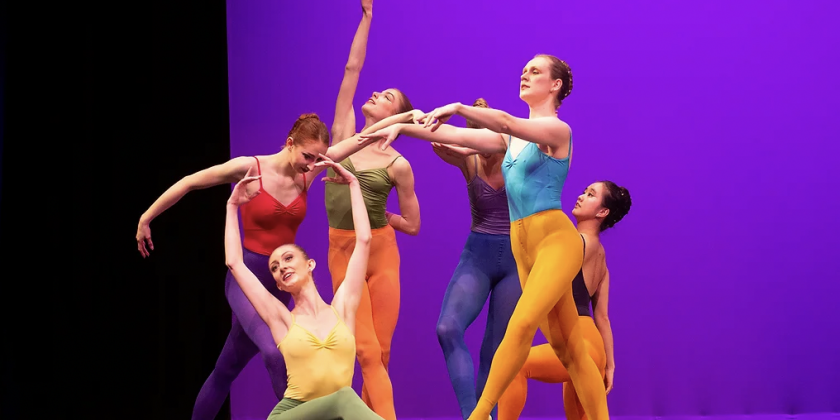 Company:
New England Ballet Theatre
Performance Date:
March 12, 2023
Freeform Review:
New England Ballet Theatre (NEBT)'s first production in New York City
NEBT is a new company based in Hartford consisting of five dancers (not including the artistic & executive director herself, who danced in all the pieces that day) and four demi-apprentices.
It was a short show with three pieces and intermission in between each piece. All three pieces were female choreographed.
"Focus Point" choreographed by Saki Morimoto danced by Rachael Gnatowski, Stephanie Kellogg, Victoria Manning, Lucia Shultz, and Rachel Smith featured dancers in colorful leggings and leotards much like Justin Peck's "Copland". The choreography was similar style to Peck as well showcasing the technique of these dancers.
"In Her Image" was a non-pointe piece choreographed by Sarah Grace and featuring a demi-apprentice Amy Chan. Chan exhibited amazing acting ability drawing audience into the story.
The last piece "B-Side" had dancers wearing tutus to difficult choreography that at times seemed too difficult. However, with such a small group, it could be due to the dancers being over-exerted towards the end of the show.
All in all, a fun show and a good caliber for such a young company. I am looking forward to seeing this company grow.
Author:
Xuan Yi
Website:
https://www.neballettheatre.com/