More Audience Reviews
Contribute
Your support helps us cover dance in New York City and beyond! Donate now.
AUDIENCE REVIEW: Peony Dreams: On The Other Side of Sleep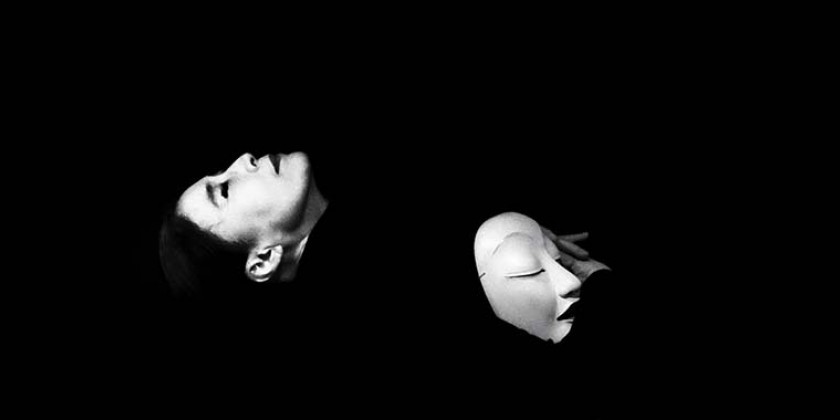 Company:
Yin Mei
Performance Date:
May 10th 2019
Freeform Review:
I took my mom to La MaMa Moves for Mother's Day. 
On the train ride there, we talked about motherhood and moving north. We got to the theater early and hovered by the door, nibbling snuck-in Girl Scout cookies like naughty grown-up Girl Scouts. 
When they finally let us in, we saw a woman standing at the center of the stage. Waiting. She was definitely waiting, but not for us. She was there but not there, her body perfectly still in the dim light while her presence felt very far away. A memory. 
When she finally decided to begin, she poured black liquid onto the rolled-out paper scroll beneath her. I caught myself thinking, "Ink or paint?" as she rolled over it, rolled all the way to the back of the stage. "Ink or paint? Ink or paint?" Then, as the five other dancers joined her and the scroll was rolled up again, I realized the answer to that question didn't matter at all.
Many years ago, Yin Mei's company performed at my college's Spring Concert. I stood in the wings every night, waiting to dance in the next piece, mesmerized. Something was happening both out there and in me but I wasn't sure what. 
I felt like that again, in my seat in the second row. Something was happening and I didn't want to miss a beat. 
A man lay down before Yin Mei and threw green dust at her, turning her ghostly. A woman fell asleep on her lover's shoulder as they danced together, half-dead and half-asleep, limbs long and limber. In pauses between a pounding musical score, Yin Mei read excerpts of letters she'd written to her mother during the Cultural Revolution. Two men rolled out the paper scroll and bent limbo-style beneath it. Four women frantically wrote all over a man's nearly naked, slowly twisting body. 
When one of the dancers finally poured red liquid down a canvas, I realized everything had been black and white until then. I was struck by color, both visually and viscerally. Red had never looked so red.
There were moments that didn't quite work: prop tricks gone wrong, a Roundoff Back Handspring that felt like we'd accidently switched channels for a moment. Some of it didn't dig as deep or shine as bright. The piece was messy and imperfect and stunningly beautiful.
On the train ride back, we talked about the Chinese Revolution and everything we didn't know. My mom asked to see the notes I'd written on the program but I kept them hidden. They felt too private, like slippery thoughts when falling asleep. 
Later that night, when my baby lay on my shoulder, I was there but not there. My arms rocked her back and forth while I half-dreamed of revolutions and unwritten letters, of mothers and daughters and blood. 
Author:
Caedra Scott-Flaherty
Website:
https://caedra.com
Photo Credit:
Photo by Carlos Cardona