AUDIENCE REVIEW: RIOULT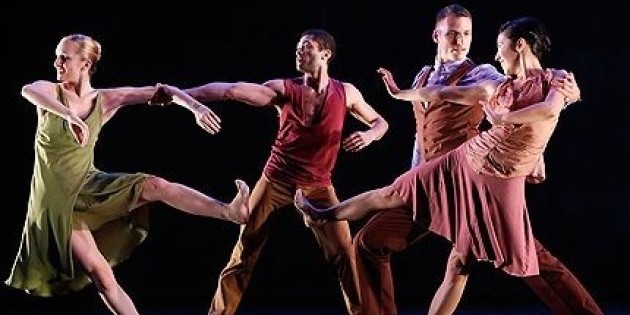 Company:
RIOULT
Performance Date:
Jan 21
Company
RIOULT
Show / Event Name
RIOULT
Performance Date
Jan 21
Venue / Location
Joyce Theater
Have you ever seen this company/ before?
Tell us a bit about your history with this group/performer?
First time.
Why did you go to the show? What did you expect to see?
I had no expectations - but hoped to be moved.and hear live music.
What was your favorite moment(s)? What inspired you?
The last section of the piece Harvest made me cry, the new works were fresh and distinctly different from one another, Bolero was a choreographic and technical tour de force.
Describe as plainly and as specifically as you can what you actually saw. We are going for description without judgement.
There is no need for complete sentences, phrases and word lists are fine. You can describe these elements or anything you can think of: the artists, the kinds of movement, the qualities of the movement, the use of the stage/space, the musicality/timing...
Passionate, dancing - choreography with layers of intellectual depth brilliantly contructed.
Do any images, colors or feelings pop into your head when you think about this show?

Describe any or all of these elements: music, lighting, the venue. - How did they contribute (or not) to your enjoyment of this performance?
wonderful musicians and dancers working together to bring the theatrical experience to life in the moment - never to be experienced again in exactly the same way. It was magical.
Would you like to see this performance / company again? Would you recommend it to a friend?
Why or why not?
Yes, yes, yes.
What would you like to have seen more of? Less of?
I will return tonight to see Program B. The Mozart Mass.
If you could, what would you ask the choreographer / dancers?
There was a q and a at the end of the show - very enlightening.