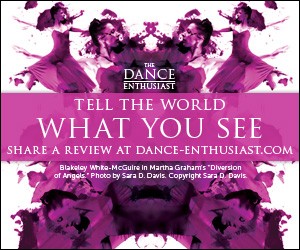 More Audience Reviews
AUDIENCE REVIEW: Ramona Sekulovic in "Untitled #1"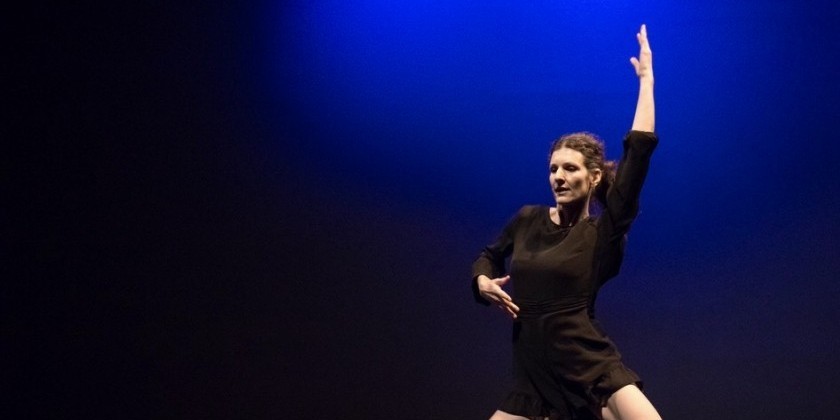 Company:
Ramona Sekulovic
Performance Date:
May 30, 2017
Freeform Review:
Ramona Sekulovic's new work, "Untitled #1," is an astonishing achievement. Set to Philip Glass's Piano Etude No. 12, and performed in a series of dance showcases including "Crossing Boundaries" at Dixon Place (May 30, 2017) and "White Wave Solo/Duo Festival," also at Dixon Place (June 25, 2017), the piece features an uncanny series of movements – a percussive back-and-forth of a single leg and arm (alternating from one side to the other), repeating and evolving in conversation with the music. The rhythmic oscillation was mesmerizing, conveying uncanny sense of simultaneous control and lack of control; Sekulovic gave the impression of being on one hand a puppet pulled by someone else's strings, while on the other hand meticulously in charge of every movement.  The tension between this apparent surrender and the underlying precision gave the performance an electric charge that lingered for long after the show had ended.  It was a pleasure to be able to watch the piece again, a month later, framed by a different set of performances, and to re-experience this sensation of transport while observing changes and expansions to the piece.  These performances mark Sekulovic's return to performance after a hiatus, and this piece – which is still developing and will be appearing again in expanded forms – shows that she is one to watch.
—Tanya Pollard