More Audience Reviews
Contribute
Your support helps us cover dance in New York City and beyond! Donate now.
AUDIENCE REVIEW: "Revelation of Proverbs"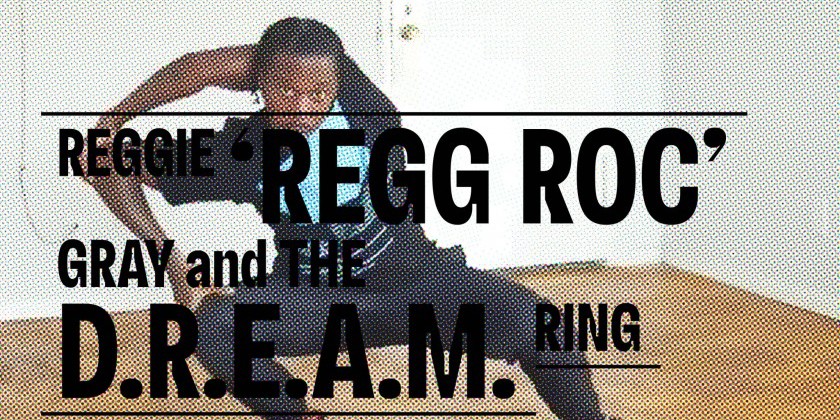 Company:
Reggie 'Regg Roc' Gray and the D.R.E.A.M. Ring
Performance Date:
05/03/2020
Freeform Review:

Free Performance Accessible via: https://theshed.org/program/153-reggie-regg-roc-gray-and-the-d-r-e-a-m-ring
The New York dance venue The Shed commissioned Reggie 'Regg Roc' Gray and the D.R.E.A.M. Ring to create the seven-minute "Revelation of Proverbs" for their digital series "UP CLOSE;" The Shed describes UP CLOSE as "new online artworks connecting us in this time apart." "Revelation of Proverbs" premiered on the third of May in this strange year 2020, during the beginning phases of quarantine. Though this piece isn't exactly brand new, with the colder months upon us, we may find ourselves feeling quarantine symptoms quite freshly—and "Revelation of Proverbs" delivers to us a connecting work that effectively combines artistry and familiarity in this time apart, as The Shed intends.
A benefit of Pandemic Performances such as this one is that we are able to see the dancers' homes; they offer a more intimate experience that invites us into a facet of the artists' personhood that we cannot see when they perform on a stage. Dancers are too often seen only for the movement of their honed bodies, but they exist beyond that. In "Revelation of Proverbs," the piece cuts from dancer to dancer in their own living spaces, showing us more of their world, showing us that they sit on couches, too. But this isn't to say that their movement is not truly fantastic; the dancers each display their own unique styles of Flexn—a street style developed by choreographer Reggie Gray, fueled by social justice. It contains some familiar street dance staples such as bone breaking and gliding, and combines them with bruk-up, a Jamaican dance style. Flexn translates exceptionally well through this digital medium (as well as in person, I'm sure)—the dancers have incredible musicality, and each experiment with slow and quick dynamics, and smooth and gritty textures in their own unique ways. Particularly, the third dancer that is shown (wearing a white t-shirt with a painted skull) seems to inhabit the music completely, his body seamlessly wrapping around the sound and the sound wrapping around him in turn. His movements are impossibly smooth, and have an almost transitionless quality; it appears infinite.
The fourth dancer is shown in his bathroom shaving his face, and his compact, stuttering movements make it seem as though he his fighting with his electric razor, while fighting confinement. The camera then zooms out to reveal his spacial (and perhaps spiritual?) limitations, showing only his movement through his narrow doorway at the end of a narrow hallway. This new angle coupled with the sort of "fight" with his razor is exceptionally relatable in these infuriatingly limiting times. This moment effectively reiterates that we are not only looking at a performance, but also real life. As Reggie 'REgg Roc' Gray and the D.R.E.A.M. Ring have shown us through their freestyle movments, freestyle seems to be the only way we can function in both dance and in daily life as the two converge here in this piece. There is no way to predict what the world will throw at us, and thus improvisation and mental flexibility appear to be the key to our survival as humans and artists.
Author:
J. Assue
Photo Credit:
The Shed