AUDIENCE REVIEW: Rob Friedman on Paul Taylor Dance Co.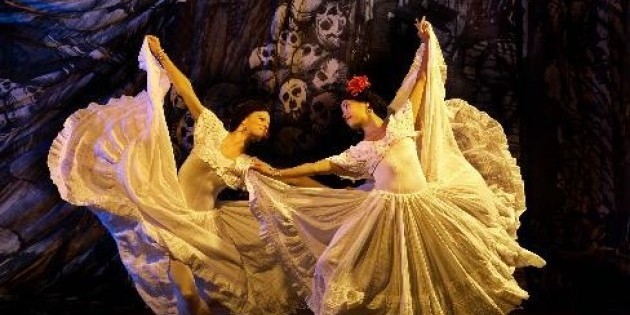 Company:
Paul Taylor Dance Co.
Performance Date:
March 8, 2008
Company
Paul Taylor Dance Co.
Show / Event Name
Paul Taylor at City Center
Performance Date
March 8, 2008
Venue / Location
City Center
Last time you moved your body:
28 years ago
Have you ever seen this company/ before?
Tell us a bit about your history with this group/performer?
No, this was the first exposure to Paul Taylor's company
Why did you go to the show? What did you expect to see?
I expected Graham-like drama and intensity
What was your favorite moment(s)? What inspired you?
The entire show surprised me. Taylor cares about the visual experience, and the sets, costumes, and lighting were an integral part of the experience.
Describe as plainly and as specifically as you can what you actually saw. We are going for description without judgement.
There is no need for complete sentences, phrases and word lists are fine. You can describe these elements or anything you can think of: the artists, the kinds of movement, the qualities of the movement, the use of the stage/space, the musicality/timing...
Glitter....gold shadings....wit.....
Do any images, colors or feelings pop into your head when you think about this show?
Describe any or all of these elements: music, lighting, the venue. - How did they contribute (or not) to your enjoyment of this performance?
Would you like to see this performance / company again? Would you recommend it to a friend?
Why or why not?
I would certainly recommend Taylor, more so than the vast majority of companies/choregraphers. He displays real wit and charm as well as a fascination with surreal images. The company performed with intensity and flair.
What would you like to have seen more of? Less of?
If you could, what would you ask the choreographer / dancers?