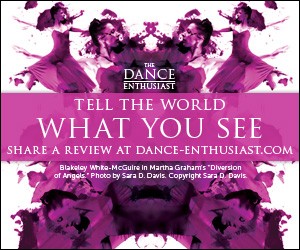 More Audience Reviews
AUDIENCE REVIEW: San Pedro City Ballet: A Ballet Tradition Comes Together As Family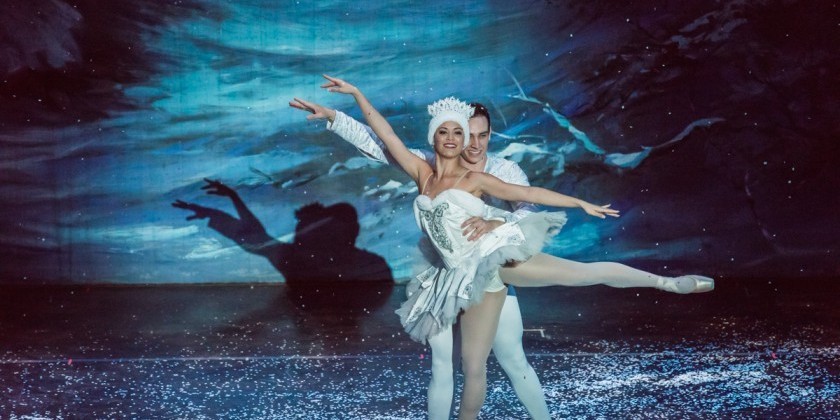 Company:
San Pedro City Ballet
Performance Date:
08/12/2016
Freeform Review:

Written by Alci Rengifo
The Warner Grand Theatre is where magic happens. As the winds of a coming winter started to chill San Pedro, a group of performers prepared for a grand annual tradition: The staging of The Nutcracker by the San Pedro City Ballet. This worldwide treasured masterpiece, here in San Pedro, is a link between families, local leaders, legendary artists and visionaries. It's a heartfelt message passed down from generations, just like the theatre itself.
For 23 years Cindy Bradley and her husband, Patrick David Bradley, have directed, designed and staged The Nutcracker as one of the main highlights of the company. Cindy has been known for a keen eye for talent. Through a similar outreach program she discovered ballet superstar Misty Copeland.
This year's Nutcracker was particularly special because it featured the passing of generations and the flowering of young talent. Bradley's son, Wolf, was to dance his final performance with the company, while stepping into the limelight was 11-year-old Joaquyn McCowan. He performed for the first time in the production.
On December 8, as the final rehearsal took place, McCowan, dressed in costume as Fritz, wandered around the Warner Grand lobby. Costumes were fitted, and dancers stretched on a beam. "I'm a little nervous," McCowan admitted with a grin. "I've always been into theatre and dance, since I was little." To McCowan, dancing comes naturally, a trait passed down from generations. His father Lawrence, was also part of the San Pedro City Ballet in the late 1990s. "My parents are happy for me. It's my dream to do this." McCowan also revealed that his father still hasn't lost his passion for dance. "When we go to parties, he starts dancing."
Before dance however, school always comes first. "I first do some homework in class. I go to tutoring at lunch and after school," explained McCowan. When asked if dancing is more fun then school, he could only gleefully nod. Yet for McCowan, even at a young age, dance is slowly becoming more than just fun. "I like to express my feelings," he revealed. "I like the lights, the props, everything about the stage. I like acting."
For those who know they have the talent, but are hesitant to take the plunge into dance, McCowan suggested, "you might be scared but just get out there. Maybe pretend that the people are in their underwear or something. Sometimes when I get on stage, I'm scared for a little while, but you just let it go." The young dancer still taking his first steps in ballet, also admitted that he has yet to master "professionally" spinning on the dance floor.
Cindy is confident in McCowan's development. "It will be fun to watch Joaquyn grow. Our school is a great way for him to find and develop himself. His future is bright."
Backstage, as characters resembling a 19th century Dickens novel assemble on a lushly decorated stage, Wolf Bradley, dressed in Snow King's white attire, reflected upon his own role in the company, and what follows after his last performance. "I'm done dancing after this," said Wolf fondly. "I've literally been dancing since I was three. I'm 23 now. This is my 20th Nutcracker."
Wolf considers himself a musician first. He currently fronts the band The Habits, and is well aware of the impact growing up onstage has made on his development. "The Nutcracker has the best music, very well written and super catchy. It's like pop music for that era," he said. "Having a knowledge of older classical music like that, dancing to it, having the rhythm to it, makes me a better songwriter today." Nevertheless, growing up in a family of dancers comes with extra perks, such as on the dance floor on a night out. "I'm really happy but I'm just not the awkward white guy trying to dance. At proms in high school, I always felt confident when it came to dancing with people," reflected Wolf, adding with a friendly laugh that, "it's definitely an advantage I had over people who might say 'you dance ballet? That's lame.' But I get to dance with these girls and show you up on the dance floor."
Wolf cherishes growing up in an artistic family for the rare freedom it has given him. "If I wanted to rebel, I would have been an accountant. I was always able to follow art as a career, instead of doing the regular trajectory of people's lives. Being in this environment allowed me to do that and develop."
His mother agrees with his sentiments. "It was the foundation and training ground that has made him the performer he is today. As a singer on stage, he is completely comfortable in his own skin and ability to move.
He always danced because we asked him to. Even though he enjoyed performing, dance was never his passion. It has always been music. It is wonderful that he is getting the opportunity to fulfill his dream."
For a grandmother like Concepcion Arzuela, that new generation, is seven-year-old granddaughter Brianna Chavez, who danced in this year's production. "She started with ballet classes," said Concepcion, while waiting in the lobby for rehearsals to end, "[and] she loves it." Concepcion has seen Brianna adapt dance into a lifestyle, even at her young. "She has more discipline now. It's also good for her health. I would love to see her dance professionally."
On the night of December 10 the crowds arrived, concession stands opened and before the night's awaited Nutcracker, Cindy Bradley took the stage to read a special letter. It was addressed to her father and a member of the San Pedro City Ballet Board of Directors, Irvin Vodovoz. It was an elegant tribute during which Bradley reminisced about being enrolled in world class ballet training with her sister Jocelyn. "Now my sister and I are moms to their two grandsons, David and Wolf, who are also in the arts which our dad has always said feeds the soul," said Bradley as Vodovoz listened from his audience chair.
"I hope that I conveyed that without my father, San Pedro City Ballet would not have been possible. My mother and father are always extremely supportive, and they truly love the dancers," Bradley said later about the letter.
Then, the evening's grand performance as Tchaikovsky's enrapturing music filled the room. The stage was a finely detailed 19th century Russian home where the universally loved story came to life once more. Shifting stage pieces and magic tricks, all designed by Patrick David Bradley, would delight an enthusiastic audience.
McCowan moved with spirited grace as the young boy Fritz, accompanied by an elegant Danielle Ciaramitaro as Clara. Eventually the fabled Nutcracker appeared, dueled with the Rat King and moved aside for a journey into a winter wonderland. Here Wolf was the Snow King, performing alongside Amie Lee Kilgore as the Snow Queen.
After the curtain closed family and friends gathered to celebrate another successful performance. Cindy Bradley and her parents embraced in the lobby while audience members swarmed them to share their congratulations. Vodovoz radiated with a clear sense of warmth and joy.
Patrick Bradley joined his wife and son to celebrate. "We try to add something new every year," he explained as Cindy and Wolf mingled with cast and families. "I'm an artist and designer. I like to give the audience a thrill visually. I try to make the set as opulent as I can." Patrick smiled when confessing that ballet for them is an ongoing family project, planned and discussed long after the curtains close. "You can't get away from it. I have a t-shirt that says, 'Always Nutcracker, All the Time.'"
As past generations move on and new ones take the stage at the San Pedro City Ballet, Cindy is persistent about the necessity of dance. "Talent blossoms with good training, and makes a healthy mind and body. I would not hesitate putting any child in dance. I believe everyone should get that opportunity."
After the performance, a Snowflake took selfies with her husband. Cecilia Donan, an immigrant from El Salvador in her middle 20's, moved to California to join Bradley's company after she read about Misty Copeland's beginnings. "If you really love to do this, the passion will guide you," she said.
Such passion will ensure that great talents will continue to bring The Nutcracker to life in San Pedro, and that audiences will flock to be carried away by the experience.
Earlier during the elementary school day Nutcracker performance, in an emotional tribute Cindy Bradley reads a letter from Misty Copeland to her father and San Pedro City Ballet Board Member Irvin Vodovoz, as hundreds of ballet inspired fans embrace her words and the Bradley story.
She reads, "From a special family member prima ballerina, Misty Copeland: 'You are one of the first constant male figures I had in my life. Your ability to be stern yet loving is a testament to the creatively free daughter you raised, as well as a smart business woman that is Cindy Bradley. I am honored to call you Papa, I am thankful for the incredible influence you have been on me as a woman and my career as a ballerina."
Photography by Silvia Pangaro – Starring THE SAN PEDRO CITY BALLET at THE WARNER GRAND THEATER produced and choreographed by CINDY BRADLEY
This story was originally published on Diamonds Mirror. © 2016