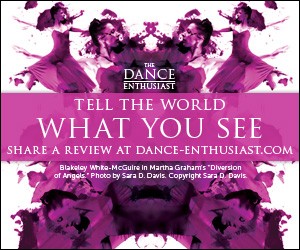 More Audience Reviews
AUDIENCE REVIEW: Spoke the Hub's People's Choice Concert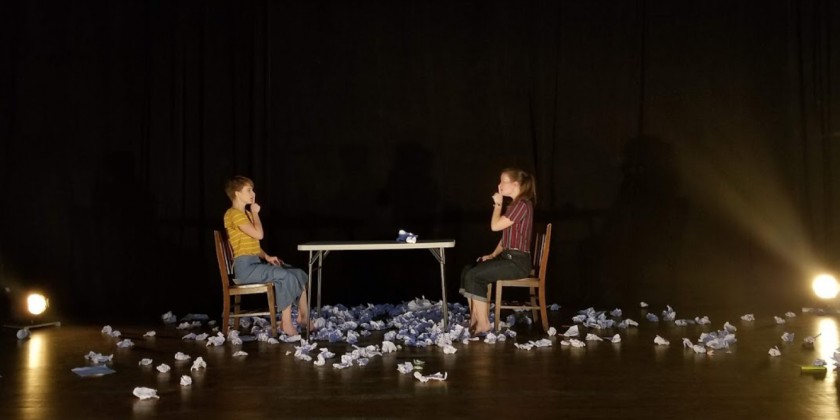 Company:
alt project
Performance Date:
11/3/2018
Freeform Review:
On Saturday night at the Old Reformed Church in Park Slope, Spoke the Hub presented their People's Choice Concert—and it was a smash hit.
A forty-minute exploration of the "emotional, mental, and physical give and take of communication," Message received? is the newest work by emerging choreographers Jessica Stroh and Laura Mobley, co-founders of the Austin-based company alt project.
Using an eclectic collection of props that could be found on an office desk—wired phones, laptops, sticky notes, pens, etc.—Stroh and Mobley create an abstract world in which their two characters try, and often fail, to communicate.
The characters have a relationship reminiscent of a siblinghood. Mobley, who appears overworked and stressed, obsessively re-organizes the space, while Stroh's quirky and inquisitive character loudly honks a squeaky toy, demanding attention. They begin the piece on two different planets: the older party, perhaps, has no more time for play.
Though often steeped in the anxiety of loneliness, Message received? maintains an inquisitive, resilient tone. The dancers use props, monologues, and even song to attempt communication with each other—and to make the audience roar with laughter.
But this is not merely a fearless exploration of the absurd. It is a demonstration of the ways in which human beings can be pushed to communicate, with any and all methods available.
Mid-way, one dancer proposes that perhaps "our bones speak louder than our words." The dancers then begin to use expansive movement, rather than props, to converse.
Their moves flow like an extension of the characters' thoughts, an accomplishment which prevents the purely dance moments from jarring against the theatrical elements. Stroh and Mobley strike a perfect balance between unearthly athleticism and relatable, human gesture.
The dancers eventually fall out of sync, but the characters are no longer on opposite planets after moving so closely together. By the end of the evening—which seems to pass in the blink of an eye—the audience has been wholeheartedly won over by this charming duo.
The people of Austin should get ready for an exciting new voice in the dance scene, and the people of New York should hope that alt project returns to our stages soon.
Author:
Elizabeth Shew
Photo Credit:
Jeffrey Reale