AUDIENCE REVIEW: The CURRENT SESSIONS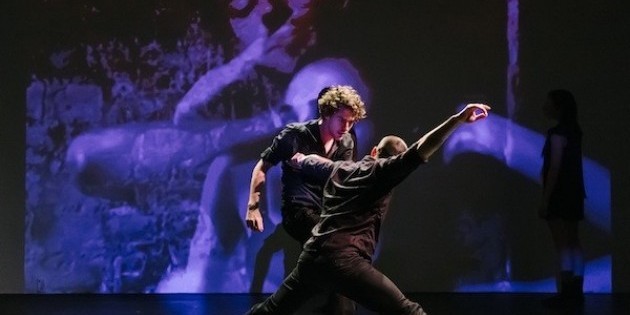 Company:
The CURRENT SESSIONS
Performance Date:
03/02/2013
Company / Show / Event
The CURRENT SESSIONS
Performance Date
03/02/2013
Venue / Location
The Wild Project
A bit about you:
(your occupation, your website, etc.)
dancer and public health nurse
What was the last time you moved your body?
thursday in ballet class


Photo :Choreography: Nathan Madden; Photo © Corey Melton

Have you ever seen this company/ before?
Tell us a bit about your history with this group/performer?
This was my first encounter with the Current Sessions and I was really impressed at how organized the whole festival was and most importantly, the quality of the pieces in the show. I have known about the Current Sessions because of their strong presence online and recently through friends in the dance community.
Why did you go to the show? What did you expect to see?
curiousity
What was your favorite moment(s)? What inspired you?
I am so excited about finding the CURRENT SESSIONS. The opportunities they provide dance artists and collaborators are essential in sustaining innovation in contemporary dance.

The past few months I have been working in public health, working with homebound people who have mobility issues, chronic illnesses and some who are so because of the lack of social support. Coming to this performance, I feel refreshed knowing that the rest of the world is still very much alive, well and connected!
Describe as plainly and specifically as you can what actually happened during this performance.
We are looking for non-judgmental reporting. No need for complete sentences. Phrases and word lists are fine. YOU CAN DESCRIBE : the artists, their activities, the movement, the qualities of movement, the music, the use of time, the use of space OR anything else you observed.
I really loved how diverse the program was. Each piece exposed a clear, individual voice though I had my personal faves. Jonathan Royse Windham's "The Accidental Soloist I and II" was a thoughtful and engaging spatial composition of light, sound, movement, story, participation, emotion and energy. It was by far one of the most unforgettable solo performances I have seen in a while! I also loved "Tempered Skin" by Brendan Duggan of Loud Hound Movement. I will always be a sucker for duets about pained love, but the parallel and beautifully-broken lines traced in the piece made it more tender and vulnerable. I thought that Dante Brown's "Package" was rich in imagery and I felt that it's a great study for a bigger piece. (No pun intended.)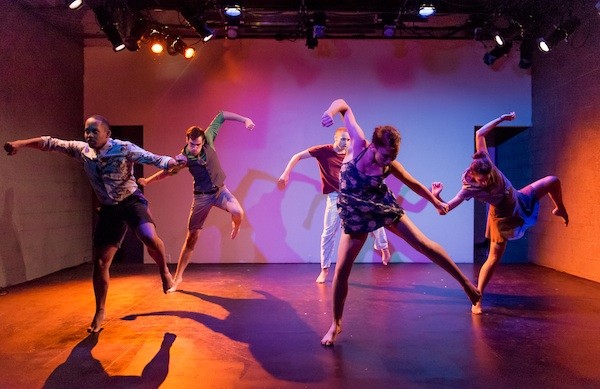 Photo: Choreography: Jonathan Royse Windham; Photo © Corey Melton

Do any images, colors or feelings pop into your head when you think about this show?
Hmm... I think magazine not hardcover, wheatpaste paper not framed poster, street sticker not postcard, conversation not critique.
Describe any or all of these elements: music, lighting, the venue.
How did they contribute (or not) to your enjoyment of this performance?
Great intimate venue! All the pieces worked with the space really well. Raked seating allowed me to see the performance and not thru somebody's earlobe spacer. The feel for the whole performance was very casual, at the same time it calls for keen participation on our part as audience members. And pre-, inter- and post- show beverages are always a plus.
Would you like to see this performance / company again?
Would you recommend it to a friend? Why or why not?
Definitely.
What would you like to have seen more of? Less of?
I would have liked to see more series from Current Sessions, more talkbacks, more workshops. I want less snow and cold weather so they may think about outdoor performances, too.
If you could, what would you ask the choreographer / dancers?
Why are you so amazing?