AUDIENCE REVIEW: The Great Tamer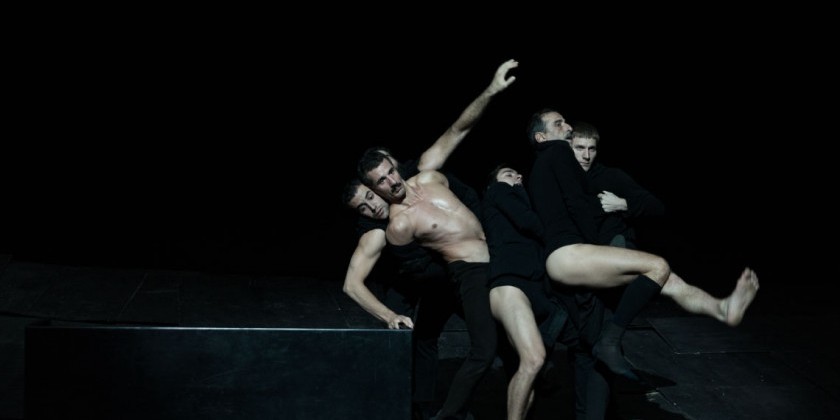 Company:
Dimitris Papaioannou and Co.
Performance Date:
November 15th
Freeform Review:

On November 15th, I was honored to witness the performance experience that was The Great Tamer choreographed by Dimitris Papaioannou. This one hundred minute piece had the mesmerizing ability to leave me both increasingly intrigued and confused by its conclusion. Speaking from personal experience, having never witnessed such experimental work before, this piece definitely left me in such a state of riveting intrigue that I am now inspired to see more works of the same amazingly weird genre.
The piece was heavily driven by repeated motifs that led me searching for some deeper meaning. However, when the piece concluded, I realized that searching for meaning was not the intention. Instead, it almost seemed as though the simple portrayal of these portrait like motifs were the only extent of the movement. There is no distinct or singular deeper meaning meant to come across, it is simply the choreographer's choice to produce something that would entice deeper thought into certain motifs, no matter what they may be. In other words, this piece was an amazing attribute to the idea that art is entirely open to interpretation.
And art was definitely what this piece was, more so than a simple piece of contemporary dance. In actuality, I found that there was rarely any formal ideas of dance found within the performance, and more so some components of athleticism that truly showcased the strength of the performers. From walking in a handstand, balancing on a ball, swinging on a rope, to balancing more than five people on a single stool, it truly was a spectacle to be remembered. Nevertheless, these athletic moments further contributed to the portrait esque vibe of the overall performance art.
However, one of the most memorable portraits/motifs repeated throughout the entirety of the work was the portrayal of Frankenstein's monster. In order to do this, performers would cover nearly their whole body in black clothing other than a single limb. Then the different exposed limbs of several performers would mesh together to portray a whole person made up of several different parts. Even the mannerisms and movement of this created "creature" fueled the idea that it is a for of a monster with its slow, heavy stride. This motif was one of the few that came up incredibly often and in different forms, as well. However, the repetition did not in anyway lessen its significance. Granted, there were a few moments where, as an audience member, it was not clear whether it was supposed to be seen as comedic or not.
Even with all of these amazing motifs and spectacles, it is still crystal clear that the true star of this piece was the incredible set. Created in collaboration with Dimitris and Tina Tzoka, this set had the ability to act as a true piece of art. With removable panels to be placed wherever desired, the waves of gray gave the illusion of an ocean view paused in time and painted a darker, mystical shade of black or grey. Not only this, but with the removal of some panel there was a passageway under the stage, hidden by plots of soil or dirt, making the actual entrances virtually invisible. Towards the piece's conclusion, when one would think the set had maxed out all of its possible surprises, a panel is removed to reveal an actual pond on stage creating the most visually stunning portrait I've ever seen.
All in all, this work renewed my appreciation for visual art, set design, and of course, the use of dance as an art form and vessel for greater artistry rather than simple technique. Even though it was gravely different from anything I've ever seen before, The Great Tamer left me pondering its work for longer than other show has and is the most definitely at the top of my list of recommendations.
Author:
Roxanne Potes
Photo Credit:
Julian Mommert