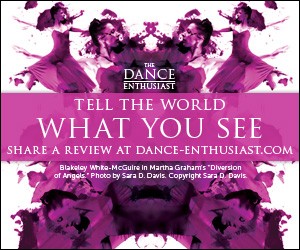 More Audience Reviews
AUDIENCE REVIEW: The Radio City Christmas Spectacular
Company:
Radio City Rockettes
Performance Date:
November 24, 2019
Freeform Review:

On Sunday, November 24th just before 8 p.m., I walked into the vast Radio City Music Hall ready to see the Christmas Spectacular for the first time. I was very pleasantly surprised on how much of a large production it was. The show is very technologically advanced and interactive. Upon entry everyone was given a pair of 3D glasses which were used to view a short film at the beginning of the show. There was a lot more interaction between the audience and the performers then I thought there was going to be. One example of this is when the main Santa Claus came into the crowd to say hello and also prompted the audience to say Merry Christmas louder because we had not said it loud enough. At certain points of the show there were fireworks set off on stage, streamers shot out from the stage and snowfall descending from the roof. It really was quite the production and I truly enjoyed the show.
At the start of the production the live orchestra rose from the front of the stage and began to play. They continued to play as they descended back down into the pit and the main stage curtain lifted just enough to reveal the legs of the Rockettes lined up spanning almost the entire length of the stage. They began to dance and shortly after, the curtain fully rose to reveal the entire stage. One of my favorite scenes was the soldier scene. During this scene they were not doing much dancing, it was more focused on different ways of walking and intricate formation changes. Even with the lack of dancing the whole audience, myself included, were mesmerized. There really was such beauty in the simplicity of the scene, especially because their movement was so crisp and their various formations were so together.
The precision from start to finish was incredible. It is obvious that it takes intense rehearsal for everything to be so crisp and together and I have to say that their hard work paid off, because it was a very enjoyable show.
Author:
Micah Washington