AUDIENCE REVIEW: "Tough One" by Yeujia Low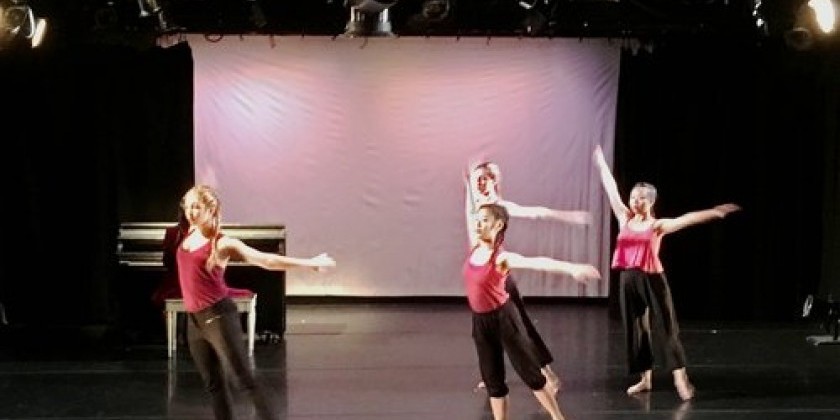 Company:
Yeujia Low, presented at WAXworks
Performance Date:
October 2016
Have you ever seen this company/ before?
Tell us a bit about your history with this group/performer?
I trained with Yeujia for a few months at NYU Tisch's Experimental Theatre Wing.
What was your favorite moment(s)? What inspired you?
Yeujia brilliantly integrated choreography and musical performance. Her back was turned towards the audience for the first two thirds of the piece; she was playing the piano accompaniment as her dancers performed. Slowly, the world of the dancers and the world of the musician began to converse, and Yeujia was almost magically incorporated into her own choreography. A particularly "magical" moment of dance was when Yeujia raised her right hand off the piano, but the music continued perfectly in her left hand.
Describe as plainly and specifically as you can what actually happened during this performance.
We are looking for non-judgmental reporting. No need for complete sentences. Phrases and word lists are fine. YOU CAN DESCRIBE : the artists, their activities, the movement, the qualities of movement, the music, the use of time, the use of space OR anything else you observed.
Natural. Environmental. Organisms breathing and moving in space. Simple and strong colors. Reincorporating previously introduced movements. Strong spacial relationships between performers. Sentimental props gaining new meaning through different usages. Organic. Ethereal. Stretching through time.
Do any images, colors or feelings pop into your head when you think about this show?
Quiet friendships, nostalgia, the act of remembering a particularly repressed memory. Objects of childhood. Innocent wonder. Mathematical, but not harsh. Classic reds, aquatic and deep blues.
Describe any or all of these elements: music, lighting, the venue.
How did they contribute (or not) to your enjoyment of this performance?
Yeujia played a Philp Glass piece on the piano. Her musical craft is extraordinary, and she knows how to include music visually onstage-- the musician was not removed in a "pit orchestra" sort of way, but a dynamic and visual story was told through both her spatial and musical involvment in the dance.
Would you like to see this performance / company again?
Would you recommend it to a friend? Why or why not?
I am absolutely excited to see more from Yeujia Low. Her work is singular, expressive, investigatory, atmospheric, piercing. I am confident she will continue to present unique and touching creative work.
What would you like to have seen more of? Less of?
I would have loved to see the onstage piano move as part of the dance.
If you could, what would you ask the choreographer / dancers?
I would love to ask Yeujia the importance of the props, and whether she brought them in or asked her performers to bring them. They seemed so specific and sentimental; I have a feeling it's the latter.