AUDIENCE REVIEW: Trajal Harrel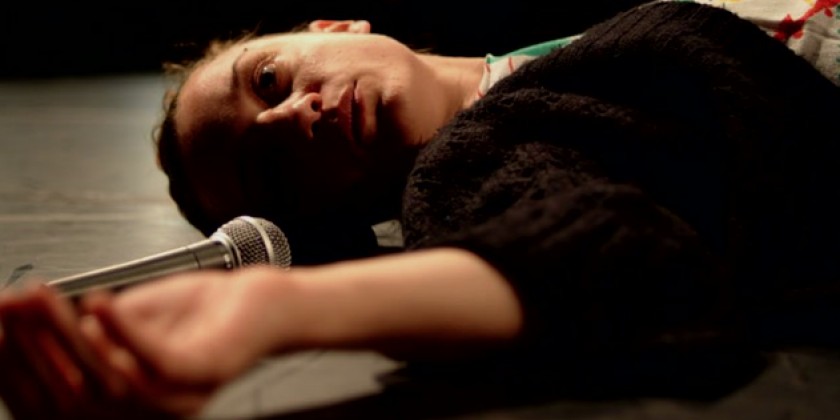 Company:
Trajal Harrel
Performance Date:
Saturday, Oct 18th at 7:30PM
Company
Trajal Harrel
Show / Event Name
Quartet for The End of Time
Performance Date
Saturday Oct 18th at 7:30
Venue / Location
Dance Theater Workshop
Your Occupation:
Performer, writer, dance enthusiast.
Last time you moved your body:
A big stretch in front of the mirror before coffee.
Have you ever seen this company/ before? Tell us a bit about your history with this group/performer.
I have no history with this company /choreographer
Why did you go to the show? What did you expect to see?
I went because it was Saturday night and I wanted to see some dance. Thought Dance Theater Workshop would be the place to go. Since I am a member the tickets were relatively inexpensive compared to other cultural events around town. I had no expectations which is a fun way to go to a performance.
What was your favorite moment(s)? What inspired you?
Many provocative elements to this... One of the most provocative was the full nudity of the performers. Is inspired is the right word? I was struck by how sad I felt looking at those naked performers staring at me. The way they disrobed and folded had meaning but they were ghosts - empty.
Describe as plainly and as specifically as you can what you actually saw. We are going for description without judgement.
There is no need for complete sentences, phrases and word lists are fine. You can describe these elements or anything you can think of: the artists, the kinds of movement, the qualities of the movement, the use of the stage/space, the musicality/timing...
A transparent box of screens with projections of rooms at Versailles(?) fashion models -projections of a movie that I was told was Babel... Intriguing taped conversations about a snow plow accident... People dying... The only human connection/contact was in the voice overs and film projections.
Do any images, colors or feelings pop into your head when you think about this show?
A yellow scarf simply being tied in knots struck me as being particularly sensual
Every way of taking off clothes was deliberate and particular
The naked sad animals presenting the artifacts of their life to us
Their clothes folded like origami with care like art.
Describe any or all of these elements: music, lighting, the venue. - How did they contribute (or not) to your enjoyment of this performance?
I liked the projections from various angles...on the box made of screens... I thought this box was interesting in terms of staging... I was not fond of the long intro slideshow and music... I remember desperately wanting to see a human being... Was so happy when live performers emerged!
Would you like to see this performance / company again? Would you recommend it to a friend?
Why or why not?
I would go again. I would be interested in my reactions to a second performance of the same show. I would see the company again in another work sure... I wonder about Trajal Harrel's other works... Are their similar themes? l would like to discover what this choreographer's interests are.
What would you like to have seen more of? Less of?
Less slide show intro...
If you could, what would you ask the choreographer / dancers?
To the performers - did you feel vulnerable in performance?
What did this piece mean to you?

Why did you use video from a movie Babel (?) and those voice overs from?
You didn't credit them in your program..
I was wondering how you could not credit them when they were so predominate in your work.