More Audience Reviews
Contribute
Your support helps us cover dance in New York City and beyond! Donate now.
AUDIENCE REVIEW: Victoria Marks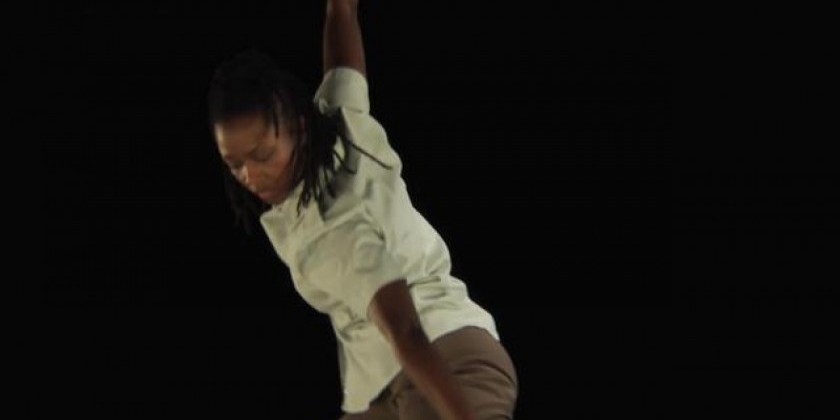 Company:
Victoria Marks
Performance Date:
March 29
Company
Victoria Marks
Show / Event Name
Not about Iraq
Performance Date
March 29
Venue / Location
Danspace Project, St Marks Church
Your Occupation:
Choreographer
Last time you moved your body:
Last night
Have you ever seen this company/ before?
Tell us a bit about your history with this group/performer?
I have seen Victoria Marks' work before while I was in school at UCLA. She was starting to formulate her ideas for this piece. I saw the opening solo/duet with Taisha Paggett and Victoria Marks at a works in progress showing in 2005.
Why did you go to the show? What did you expect to see?
I went to the show because Marks was my mentor at UCLA. I also wanted to support her work and I knew Taisha Paggett and Maria Gillespie from the cast.
What was your favorite moment(s)? What inspired you?
When the dancers all came out and did a cheesy showy jazz dance with plastered on smiles that was at times comical, but also disturbing. They broke off and "freaked" out at different moments. I was inspired by the simple solo by Noellie Bordelet of shaking her head, it was moving.
Describe as plainly and as specifically as you can what you actually saw. We are going for description without judgement.
There is no need for complete sentences, phrases and word lists are fine. You can describe these elements or anything you can think of: the artists, the kinds of movement, the qualities of the movement, the use of the stage/space, the musicality/timing...
Spoken Word. Jarring. Irony. Satire. Physicality. Symbolic. Emotional. Complex. Simple. Flight. Clear. Concise. Meaningful. Power play.
Do any images, colors or feelings pop into your head when you think about this show?
As much as we'd like to not think about Iraq, you could also place this dance into the current situation in the Middle East.
Describe any or all of these elements: music, lighting, the venue. - How did they contribute (or not) to your enjoyment of this performance?
The space, music, and lighting enhanced the performance b/c there were moments where during Taisha's solo she would call out verbally the light and sound cues and look up to the lighting designer. We never saw her/him, so it was like an omnipotent force.
Would you like to see this performance / company again? Would you recommend it to a friend?
Why or why not?
Yes, I would definitely see this performance again b/c you can only catch so much with seeing a dance piece just once since movement is fleeting. I would definitely recommend it to a friend.
What would you like to have seen more of? Less of?
A change in costumes. Sometimes the characters and dances would blur together b/c they are wearing the same thing. Perhaps a layering or stripping - I don't know, just a change.
If you could, what would you ask the choreographer / dancers?
I would ask the dancers what they felt individually as they were performing each section.