AUDIENCE REVIEW: she is not a comfortable thing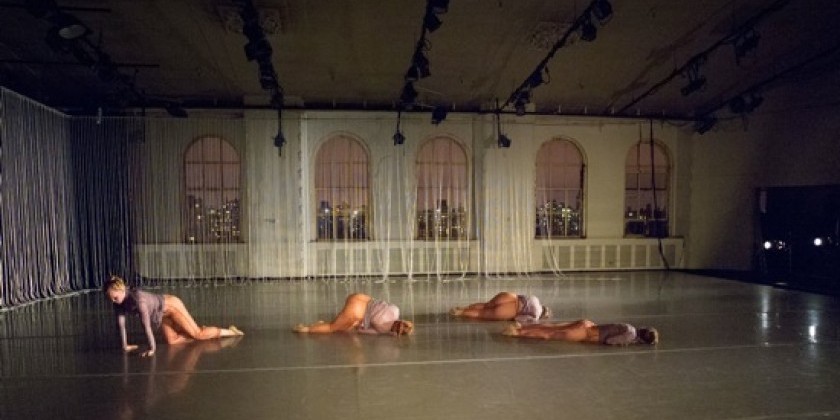 Company:
Anneke Hansen Dance
Performance Date:
October 25, 2013
Photo by S.E. Bicknell - Anneke Hansen's she is not a comfortable thing.
(L to R): Alice MacDonald, Ashley Handel, Anneke Hansen, Emily Moore.
Have you ever seen this company/ before?
Tell us a bit about your history with this group/performer?
I have not seen this company before.
What was your favorite moment(s)? What inspired you?
A phrase occured halfway through the piece where many specific motions were repeated. Each repetition increased in speed and intensity until they exhausted the movement. It was one of the most dynamic portions of the piece.
Do any images, colors or feelings pop into your head when you think about this show?
Femininity, community, peach, warmth
Describe any or all of these elements: music, lighting, the venue.
How did they contribute (or not) to your enjoyment of this performance?
The lighting accented different parts of the dance really well. When the dancers' bodies were supposed to be accented, the lights definitely did their job. Other times, more of a comfortable mood was set due to the dimmer light.
The music was sparse throughout the piece, but when the piano was playing, it was a great fit to the dance. Live music adds a lot to a performance for me.
The New York City skyline was a treat to look at behind the dancers.
Would you like to see this performance / company again?
Would you recommend it to a friend? Why or why not?
I would recommend this company to a friend because it held my attention for the duration of the piece. It was very well constructed and paced itself perfectly.