AUDIENCE REVIEW: white road Dance Media / North Country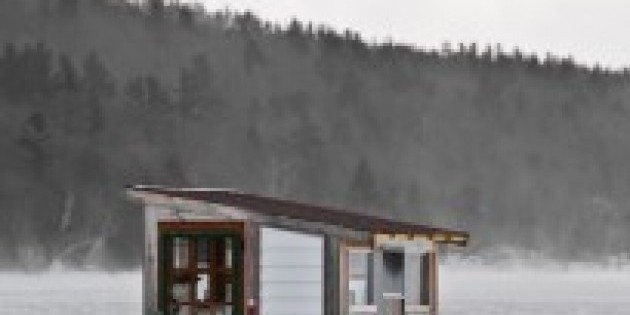 Company:
white road Dance Media / North Country
Performance Date:
10/29/2011
Company / Show / Event
white road Dance Media / North Country
Performance Date
10/29/2011
Venue / Location
Boyd Vance Theatre / Austin, TX
A bit about you:
(your occupation, the last time you moved, your website, etc.)
Arts Administrator and dance enthusiast
Freeform Review:
white road Dance Media, North Country, Oct 27-30 at the Boyd Vance Theatre in Austin, TX

Brooklyn's white road Dance Media has created quite the transportative world in their latest evening-length work, North Country. I admit a predisposition to young companies that visit Texas from other states, because I strongly believe that our local scene is lacking in youthful originality. White road did not disappoint. Masterfully created and staged by choreographer Marisa Gruneberg, and performed to the nth degree by a strong quartet of three women and one man, North Country swept me off to an unexpected place: home.
The work functioned as less of a narrative and more a series of scenes, almost like a collection of old family photos. A solo opened the piece, performed with enviable ease by Emily Maurer. A trio then joined Ms. Maurer, and some large, complex phrasework with really inventive movement began- I felt many times that the dancers would surely run right into one another, but the ensemble functioned as one. The technicality and training of each of these dancers was a pleasure to watch, and their facial expressions, far from looking forced, seemed genuine. Throughout the work, pieces of furniture that served as the set were moved, and the home scenes shifted accordingly. A particularly moving moment occurred about halfway through the work, in a duet performed by Megan Bascom and Jonathan Ciccarelli. Ms. Bascom, possessed of an almost inhuman grace, seemed to float in and out of groundedness, of conciousness; she was tenderly supported by Mr. Ciccarelli at every moment a fall seemed imminent. The honesty and connection between Ms. Bascom and Mr. Ciccarelli drew this reviewer in and brought to tears some audience members seated around him. Another poignant moment found Hanna Olvera dancing in a armchair, supported by those standing on the ground around her. A series of pas de chat like movements, executed flawlessly by Ms. Olvera on the chair, brought to mind the childish joy of dancing on furniture.
The upbeat, driving score, by Austin composer Justin Sherburn, was as beautiful and moving as the dancing. In fact, music and dance seemed so seamlessly linked that it's difficult to believe this is Ms. Gruneberg's first collaboration with the talented Mr. Sherburn. Lighting by Austinite Brigette Hutchison and costuming by New York designer Leah Mulartick served to support the main players- the four talented performers onstage, and the creation they inhabited so completely. It is a testament to Ms. Gruneberg's clarity of vision that this onstage "home" world, though fleeting, existed with such compelling gravity.
-James Rainey, 10/30/2011